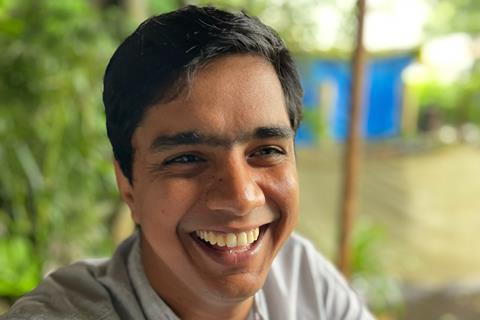 After causing significant disruption with his politically charged documentary An Insignificant Man, Indian filmmaker Vinay Shukla looks set to poke another hornets' nest with an unfiltered look at journalism in his country.
While We Watched, which receives its world premiere in TIFF Docs on September 11, goes inside the newsroom of India's NDTV — one of the country's most trusted news sources — and follows its group editor and veteran journalist Ravish Kumar, who is known for putting tough questions to those in power and has received death threats as a result.
Shukla describes the documentary as a "newsroom thriller" and is expecting to receive a tirade of trouble from activists who strongly support the populist government of prime minister Narendra Modi and spread misinformation as a result. "Just looking at the comments on social media when we announced the film was selected for Toronto, I'm preparing for a storm," says Shukla, speaking from his base in Goa.
It will not be the first time. An Insignificant Man, which premiered at TIFF in 2016, followed the unlikely rise of outsider Arvind Kejriwal and his anti-corruption Aam Aadmi Party. Co-directed by Khushboo Ranka, the film was banned by the Indian government and endured a protracted battle with censors to release it uncut. The filmmakers won and the picture screened theatrically in India for eight consecutive weeks, making it one of the most successful documentaries in the country to date.
After that experience, Shukla kept production of While We Watched under the radar for two years, filming in the newsroom for around eight hours every day, with the first details only emerging when it was selected by Doha Film Institute to participate in its annual talent incubator Qumra in March of this year. "My last film was a love letter to idealism and hope. While We Watched is my angry and anxious love letter to journalism," says Shukla.
"Journalism in India today is an unpopular job, especially for those covering politics and dealing with contentious subjects," he continues. "We have this team of journalists who don't know if they will still have an office or a job tomorrow. They know that their Titanic may be sinking but have decided to go down doing their job and doing it well."
Journalism under threat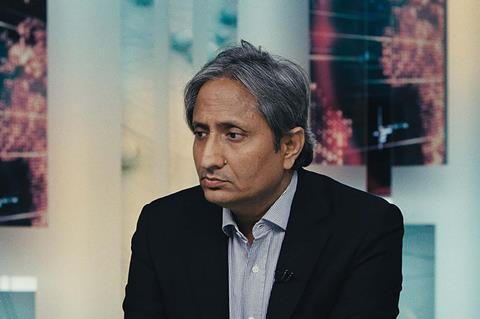 Since completing the film, Indian billionaire Gautam Adani began the process of a hostile takeover bid of NDTV; he is understood to be a close ally of Modi. "It will be interesting to see where the NDTV group goes from here and if they will have a new editorial direction," says Shukla. "What's clear is how increasingly hard it is for journalism to be a sustainable entity in India. The audience need to start thinking about the funding that goes behind the information they consume."
While We Watched is produced by the UK's Britdoc Films, part of Doc Society, and Lono Studio. An Insignificant Man's co-director Ranka continues her collaboration with Shukla as producer on While We Watched, and UK-based Luke Moody is also a producer, having also been involved on An Insignificant Man. Executive producers are Britdoc's Maxyne Franklin, Jess Search and Beadie Finzi. Further support has been provided by the Sundance Institute, Doc Society and a grant from Doha Film Institute.
As part of the outreach campaign of the film, a board game titled Bards of Bad Omens has been created in which players run a newsroom. It is hoped to emulate the success of Shasn, a political strategy game that accompanied An Insignificant Man and has generated around $2m in sales to date. Shukla will discuss this approach in Toronto during a Perspectives industry panel 'Truth, Lies and a Million Dollar Board Game' on September 13.
"We hope the game will help people understand how a newsroom functions and help them understand the news ecosphere better," he says. "As I see it, the only way we can hope to create a lasting impact around the world is if we talk to the audience across various mediums and platforms."
Shukla, who is also an actor with credits including Anand Gandhi's Ship Of Theseus (which premiered at Toronto in 2012), is now looking to the future and has begun writing his first fiction feature. He hopes to emulate the career of Chinese filmmaker Jia Zhangke, who has spent more than 20 years moving between documentary and fiction. "I admire how his work is so deeply personal, quirky and irreverent," says Shukla. "He perfectly blends arthouse and fun, while his non-fiction work is the best of oral storytelling.
"My next film won't be political because I need to say other things and address other emotions," he adds. "It's going to be an old school, classic thriller… and hopefully not at all political."