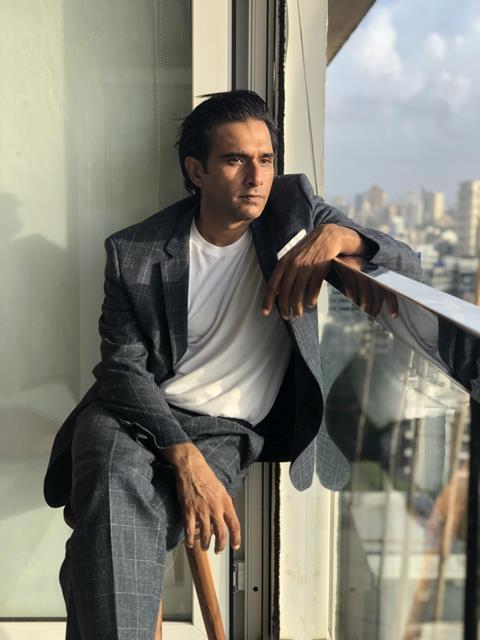 Vivek Gomber is a Mumbai-based actor and producer.
The Disciple, his second collaboration with director Chaitanya Tamhane, is playing in Venice Competition before going on to Toronto and the New York Film Festival (New Europe is handling sales).
It marks the first Indian film to compete for Venice's Golden Lion since Monsoon Wedding in 2001. As an actor, Gomber appeared in Tamhane's debut feature Court (which he also produced) and more recently in Mira Nair's BBC series A Suitable Boy (which is closing TIFF with its first two episodes) and Netflix's Bombay Begums. He spoke to screen in mid August, in his sixth month of lockdown in Mumbai.
What's your office normally like?
It's beautiful, it's in a house in the suburbs of Mumbai. It's like a three/four bedroom house where we bought in our own furniture, our favourite movie posters, and we have an edit space and also a kitchen in the middle. There's an outdoor space where I can smoke, and a garden in front of us where we see kids playing. It feels like a second home.
What do you most miss about office life when you are working from home during lockdown?
I miss people, I miss hugs and I miss the smells and breaths of humans. I miss being in a space with others, immensely.
How did you and Chaitanya and the team continue working on The Disciple during lockdown?
We have been incredibly lucky as the film was completed on schedule just before lockdown. We started shooting the film in October 2018 and wrapped the shoot in January 2019. The film was ready in January 2020, but not quite in time for Berlin.
So you had a finished film and watched film festivals and cinemas shut down?
Yes, it was a strange time. In early March when they announced James Bond was postponed – not that our film is like James Bond! – we saw what a serious call that was. For us it was a lot of thinking and waiting. But of course every time you feel sorry for yourself, you hear about someone else's situation and you get some perspective. It's been humbling.
How does it feel putting a new film out into the world at a time when there is still so much uncertainty in the film business?
We knew 2020 was the year we would be ready with the film, so mentally we have been prepared for this stage of the process. No one can deny that there is, and will be, uncertainty for a period of time. It is very possible that we are at the beginning of a shift in the future of cinema as we know it. I would like to remain optimistic, excited, eager to embrace this change, and take to the spaces that will need filling in the new world. But the words "film business" also petrify me. They take away so much of the joy of making the film, which is why we do what we do.
What do you like best about your job?
As a producer, I love working creatively with Chaitanya and helping to create the worlds of his characters. As an actor I love being a part of an ensemble, helping manifest the vision of my director and remaining true to the text. Being a producer has made me a better actor and my training as an actor has made me a better producer.
What was your first job in the film industry?
I acted in a film called Meridian Lines, that didn't get released.
What is your favourite film festival and why?
Venice – it is the oldest film festival in the world. It's where we started with Court, and I had never been to a film festival before that. Venice is and will always remain incredibly special to me, it's just so personal.

With whom would you most like to take a meeting?
I would like to sit down with Barack Obama and Angela Merkel.

What excites you about the future of the business?
Change, unpredictability, evolution in technology and the audience. The audience, our society are the future, always.
What do you think is the biggest challenge facing the film business?
Fear and comfort in mediocrity and obsession with numbers and commercial success. Freedom of speech in many parts of the world – we are living in a very scary age. I worry about censorship and self-censorship.
If you didn't work in film what job what you do?
Theatre. It's my first love.
What was your favourite film growing up?
The Big Lebowski.
Where do you go to unwind?
Anywhere there is beach life, far away from skyscrapers and humans. Open skies.
Who would play you in the biopic of your life and who would direct it?
Chaitanya should direct it, and I feel he will not direct it if I give him casting restrictions. It will derail the process.
How special will Venice be?
I am working my hardest to get the team and myself there. We have worked for four years to see this day, to share the film with the world. This will be the biggest moment of our professional lives. Inside, I'm crying with joy.