With her latest venture, industry insider Marina Cordoni is using her passion and experience as an international sales agent and executive producer to benefit film-makers, she tells Screen.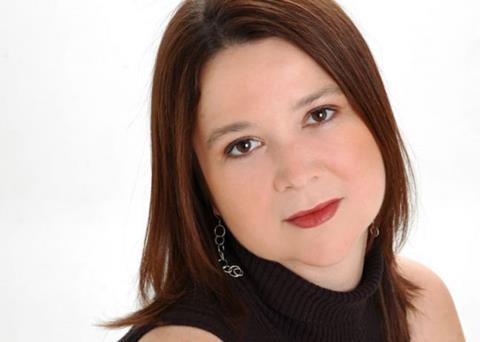 Marina Cordoni says producers' reps are not common in Canada, but the Toronto-based dynamo intends to change that. After years as an international sales agent, travelling the world's festivals and markets on behalf of companies such as PolyGram Filmed Entertainment and Breakthrough Entertainment, the industry insider launched her own venture at Cannes in 2014 to use her myriad skills to better serve film-makers.
"You have to look at the concept and marry art and commerce"
(Marina Cordoni)
Falling in love with a film-maker's vision and then using her connections, business savvy and passion to take forward a project, while keeping overheads negligible, seems to be a worthwhile mission. "I was referred to as 'a film-maker's distributor'," Cordoni says of her time on the sales side of the industry. "I had the capacity to go into the global market and find what I needed to sell or finance a movie. I have a really good understanding of what buyers are looking for. My model isn't to pretend to be different. I had to be different in order to make this work."
The Marina Cordoni Entertainment (MCE) stable includes Firesong, one of the new titles picked up in Cannes this year that will screen in Toronto, as well as Ana Valine's Suzanne Clément-starrer Sitting On The Edge Of Marlene, which eOne will distribute in Canada. As MCE celebrated its first birthday in May, Cordoni was busy picking up nine titles on the Croisette and could be seen huddling with associates and networking at endless receptions.
"You have to look at the concept and marry art and commerce," she says. "I have been successful at identifying projects that can do that. I am unique in that along the way I have been an executive producer and, through my company, I have segued into a producer."
What's best for the film
MCE's role shifts constantly. Cordoni slips between acting as producers' rep/sales agent, executive producer and producer depending on what each project requires. "Once I have signed on, my job is to find the absolute best platforms and if that means selling to a sales company bigger than MCE, then that's what we'll do," she notes. "If it means selling territory-by-territory, that's what we'll do. We think about what's best for the film."
As a sales agent, Cordoni will typically take worldwide rights and the option to distribute theatrically in Canada for a 10% fee, which she aims not to supplement with the customary add-ons that can often seem prohibitive to film-makers. Firesong, Sitting On The Edge Of Marlene and Portrait Of A Serial Monogamist are all recent MCE sales acquisitions.
Cordoni dons her executive producer hat when a film-maker requires a piece of financing or international sales. In this capacity she will frequently advise on script and casting, and is currently working with producer Jeff Kopas on his second narrative feature, The Hive, which has funding in place and is set to start shooting in November.
Less frequently, about once a year, Cordoni will serve as producer. She is currently producing the ice hockey comedy First Round Down, written and directed by Brett and Jason Butler of Substance Production and funded with the support of Telefilm Canada. The film shoots in and around Toronto in October. "Producing is when I get full-on involved and set aside time to help the team put together the financing, be it funding, grants in Canada or private equity," she says.
Born in Italy, Cordoni moved with her family to Canada in her youth before embarking for the UK in the 1980s to study film. There, she ended up working in sales at the film division of PolyGram Filmed Entertainment on titles such as Four Weddings And A Funeral and The Adventures Of Priscilla, Queen Of The Desert.
Cordoni feels privileged to have learned so much in that era. "There were good movies, good film-makers, experienced leadership and there was a market," she enthuses. "I grew up putting the film-maker first and foremost."
After returning to Toronto in 1998, Cordoni joined Breakthrough Entertainment in 2005, launching the sales division and working on titles such as Cas & Dylan, The Resurrection Of Tony Gitone and Antisocial. But the urge to strike out on her own became too great.
"I love working with film-makers," she says. "If you treat them with respect and have full transparency about what you're doing with their films, you get a much better reception. It's not that the client is always right; it's that the client needs to know. Bigger companies don't always have the time, and that's one of the things I have learned."
Timeline:
1980s-1990s: Leaves Toronto for London to study film. Joins the film division of Polygram Filmed Entertainment, handling international sales on Four Weddings And A Funeral, Dead Man Walking and Sleepers.
1998:Works in sales and distribution in Toronto.
2005:Joins Breakthrough Entertainment as executive producer.
2011:Launches Breakthrough's sales division, working on Cas & Dylan and Antisocial.
May 2014: Sets up Marina Cordoni Entertainment.