The Venezuelan star dropped into IFF Panama to promote longtime friend Lorenzo Vigas' Venice Golden Lion winner From Afar (Desde Alla) ahead of Friday night's screening at the festival.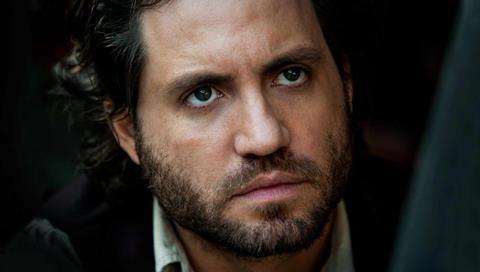 Ramirez served as executive producer on the gay drama and also talks to Jeremy Kay about his upcoming starring role in Hands Of Stone as the legendary Panamanian boxer Roberto Duran.
From Afar is part of an ongoing project by your friend and fellow Venezuelan, Vigas. Tell us about that project.
This movie is the second instalment of a trilogy about the absence of the father that Lorenzo Vigas started with his short film Elephants Never Forget, which was in official selection in Cannes seven or eight years ago. Now he is working on [the third instalment] The Box, which will shoot in Mexico.
The theme seems deep-rooted
He's obsessed with fatherhood and the fact that he absence of the father is unfortunately very common in Latin American culture. This is a culture where the family apparatus is based on women – they're both father and other and they're the ones who work and bring up their children. The men jump around.
The thematic basis for this film is the devastation that comes and the pain that comes from the absence of the father figure in your life. It's a love story about an older man who starts a relationship with a younger man but in reality they're both looking for is to try to fill the blanks for their respective fathers' abandonment. They both have father issues.
You had a close-knit group on this film
These are movies made by friends. Michel Franco and Gabriel Ripstein [producers] and Guillermo Arriaga [who wrote the story]. Michel and Gabriel and I started our careers together. It's a great privilege to be working with them.
From Afar combines Venezuelan and Mexican financing. Is that common?
Yes and so does The Box. I will take an executive producer credit on that. We have strong relationships. In the 80s there was a cultural association between Venezuela, Mexico and Colombia called Grupo De Los Tres and since then the history [of collaboration] has been strong.
And now you're preparing for the release later this year of Hands Of Stone in which you star as the celebrated boxer Roberto Duran
I feel very privileged to have had the opportunity to portray such a legend. He is the most legendary Latin American boxer and one of the greatest the sport has ever seen. Duran embodies the identity of an entire country. He's been able to unite his country at some of its most difficult times and that's something we explore in the film. The country has been dealing with an identity crisis because of its history – it's been invaded or crunched by bigger powers from its origins. Duran has always been a source of pride; you need to be here in Panama to understand the devotion. The adoration of athletes is something you understand in Europe and the US but here it transcends the sport.
How did the training go?
I had to train hard to learn his moves and I loved it so much that now I box whenever I can.
Who's behind it?
It's a Panamanian film and backed by private financing and the film commission. They used about 15,000 people including extras in making this film. The Weinstein Company will release it later this year, in August, and it will go out in the US on 2,600 screens – a huge amount for a Latin American film. I'd like it to screen here next year.