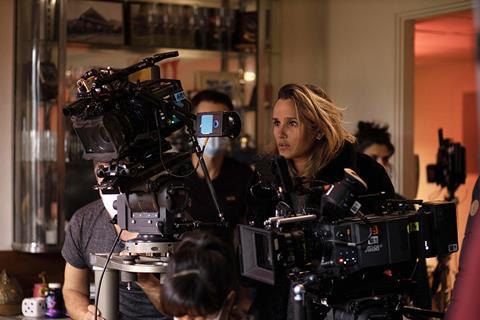 On the surface, the fight for gender equality in the French film industry is making major strides. After Julia Ducournau's Titane and Audrey Diwan's Happening won the top prizes at Cannes and Venice in 2021, this year four out of five films selected for France's shortlist for the best international feature Oscar were directed by women — Alice Winocour's Paris Memories, Mia Hansen-Love's One Fine Morning, Lise Akoka and Romane Gueret's The Worst Ones and Alice Diop's Saint Omer.
However, the face of French cinema that the country is choosing to send out to the world does not paint a full picture. The Cannes Competition selection in May this year included just four films directed by a woman (and one co-directed with a man) out of 21 titles, following just four out of 24 the year prior. Only two women have won the Palme d'Or in 75 editions. According to figures from France's National Cinema Centre (CNC), 24.7% of films made in France in 2020 were directed by women, up from 20.7% in 2011.
In the 47-year history of the César awards, only one woman — Tonie Marshall for Venus Beauty Institute in 2000 — has ever won the best director prize. Ducournau's Palme d'Or-winning Titane failed to be nominated for best film at the 2022 Césars.
Fabienne Silvestre, who runs Le Lab Femmes de Cinema — an independent Paris-­based organisation that looks to spark dialogue around the representation of women in cinema — is frustrated by the pace of change.
"The numbers are evolving weakly and slowly," she says, pointing out that with an increase of just 1% per year, "it will take 25 more years for equal representation".
Silvestre's organisation is focusing on the issues of who is behind the camera, how are women represented in front of the camera and what stories are being told. In search of signs of progress, Silvestre points to several recent films that have revisited clichés to add feminist twists, and to the female directors rewriting the way women are represented on screen. Just after Ducournau's audacious take on motherhood and femininity debuted at Cannes, Diwan's Happening opened a national — and international — conversation around abortion and women's rights. Rebecca Zlotowski followed up her 2019 film An Easy Girl, about a young woman's summer of sexual fun, with Venice 2022 premiere Other People's Children, which had a different perspective on romance and childbearing.
With Saint Omer, Diop offers an alternative gaze to the way women — particularly Black women — are often portrayed on screen: "The stories on screen missing for me were also missing from the collective understanding," says Silvestre. "Cinema hasn't always been able to share these stories, but I hope it is becoming more united, more profound and more complete."
Then there are breakout directors who have emerged this year such as Lola Quivoron (Rodeo), Akoka and Gueret (The Worst Ones) and Céline Devaux with Everybody Loves Jeanne. (Male filmmakers are also telling female stories that are connecting with French audiences, most notably Olivier Dahan's Simone: A Woman Of The Century [Warner Bros]; the biopic of one of France's most famous feminists, Simone Veil, has sold more than 2 million tickets since October.)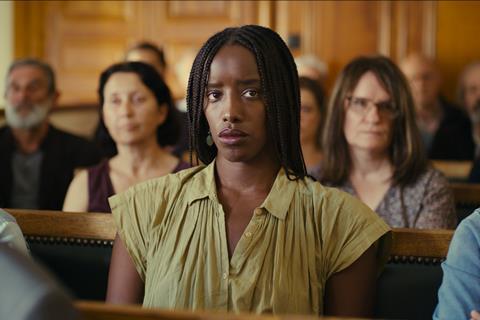 Change afoot
The work of Silvestre is galvanising others. "Our freedom of speech as women in the industry has been liberated in many ways," says producer Vanessa Djian of Daï-Daï Films, now a Newen subsidiary. "It is no longer considered shameful or embarrassing to talk about the lack of parity and diversity."
Djian co-founded Girls Support Girls alongside publicist Karolyne Leibovici. "The industry is giving more opportunities to female artists to express themselves and in a different way than before," says Leibovici.
Known as a 'sorority of the 7th art', Girls Support Girls organises networking events in Cannes and Paris. "Women are the ones who need to help other women to feel worthy and help each other instead of being competitive among ourselves," says Djian. And while actresses, female producers and directors are still often paid less than their male counterparts, Djian believes "this is starting to change. Women now dare to ask for equal pay because they feel more legitimate."
The change has spread across different levels in the production chain. "The industry has woken up," Dijan adds.
The CNC launched a production parity bonus in 2019, offering state funding rebates for projects whose director or key crew members are women and now makes it obligatory for productions to report gender statistics and salaries. It says a third of the films it supported in 2020 and 2021 qualified for the 15% bonus, compared to a quarter in 2019 and a mere 15% in 2018.
Collectif 50/50 is also active in taking action towards gender parity. The group faced its own internal combustion this year when one of its board members accused another of sexual assault, but its work continues with actions such as promoting the work of female filmmakers, working with festivals to sign parity charters and honing its '50-50 Bible', a directory and tools for industry professionals.
Just last month, the César Academy made a bold move in removing actor Sofiane Bennacer, star of Valeria Bruni Tedeschi's Forever Young, from its talent spotting Revelations picks following allegations of rape and domestic violence "out of respect for the alleged victims". (Bennacer has denied the allegations.)
The move is a notable change in direction for the organisation, which gave 12 nominations to Roman Polanski's An Officer And A Spy, awarding the best director prize to the divisive filmmaker. The awards body is now taking a stance by not separating the artist and their work from alleged actions in their personal life.
It is also in contrast to CNC president Dominique Boutonnat, who remains in his post even though he is due to stand trial for alleged sexual assault. (He denies the allegations.)
Silvestre underlines that apathy is the enemy. Refusing to stop talking about inequalities and challenges for women and people of colour is crucial, as a relatively small handful of women directors winning prizes does not represent a significant power shift. In September, there was industry outrage when local magazine Le Film Français published a cover photo of seven industry power players — all white, all male.
"There's a real exhaustion happening in the industry and in society in terms of these subjects," warns Silvestre. "People say, 'It's okay, we've talked about it enough,' and point out the female directors winning awards at festivals. Yes, this is great news of course, but the numbers don't lie."
Djian agrees. "Unfortunately, we hear too much 'enough already' and 'we have to move on', but on the contrary, the game is just slowly starting to change," she says. "The door is starting to open for us. It's time for it to be wide open."