Top Of The Lake: China Girl's Jane Campion talks to Screen about the importance of telling stories from a female point of view.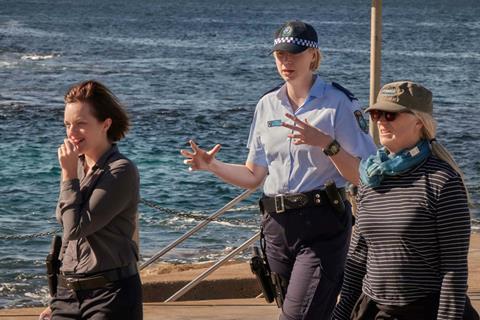 Motherhood is a very underwritten topic, especially in those hidden areas of miscarriage and pain and agony," says Jane Campion. "Women know more about it, basically, but because women are not on the whole providing the material or deciding what's going to get shown, we don't get enough of it."
The theme of motherhood in all its guises weaves its way through Campion's six-part crime series Top Of The Lake: China Girl. The story picks up four years on from the first series, which was nominated for eight Primetime Emmys, winning for outstanding cinematography. Campion executive produced the second series and co-directed with rising Australian filmmaker Ariel Kleiman.
In this second instalment, Elisabeth Moss's detective Robin Griffin has left small-town New Zealand to return to Sydney to look for the daughter she gave up for adoption at birth. She is also back at work, with new partner Miranda (played by Gwendoline Christie), and on the hunt for the murderer of an Asian woman whose headless body washes up on one of the city's beaches. The series is produced by UK-Australian company See-Saw Films for BBC Two, as a co-production with SundanceTV in the US, BBC First and Foxtel in Australia, and in association with Hulu in the US, Arte in France and BBC Worldwide.
Sharing the experience
A parent-child dynamic was also at play behind the camera as Campion cast her daughter, actress Alice Englert, as Robin's daughter, Mary. "It was a bit frightening as the role she had to play was a hard one for a young person," admits Campion. "And hard for a mother, thinking that your child is going through that. I quickly realised it was a great thing Ariel was doing all the difficult episodes.
"I did a lot of the preparatory work," she explains of the practicalities of sharing directing duties with Kleiman. "I like to get a character up and going. I would make suggestions and if he didn't agree, I respect him as a director and would let him leave it like that. I wanted him to invest deeply in the work."
The sombre storylines laced with pitch-black humour that characterise the world of Top Of The Lake are a reflection of both Campion and co-creator Gerard Lee's shared vision. "What Gerard and I would do is typically spend a lot of time deeply relaxing ourselves, chatting about life because everything that is our life should be part of our story," she says of their writing process.
"We share out the scenes, and we might write over each other but we listen to each other's opinion," Campion continues. "We don't take offence at anything the other says about what we've tried. We might put up a feeble defence for it but on the whole we just go, 'Oh ok, thanks,' because it's such a relief and it shortens the time you take to do a turnaround.
"Or sometimes you write something really interesting or great and you don't see it yourself. But generally when you're writing you feel, 'I know I did something there.' The weird thing is that it's not a totally controllable process."
As well as writing the part of Mary for Englert, and knowing Moss was returning as Robin, Campion and Gerard wrote two new roles with specific actresses in mind: Nicole Kidman, who plays Mary's adoptive mother Julia, and with whom Campion had previously worked on The Portrait Of A Lady in 1996, and Gwendoline Christie from Game Of Thrones, who plays Miranda.
"When Nicole first came to visit our office, she was in a bit of a down moment in her career," Campion says (Kidman had just finished Big Little Lies and had no idea how it would be received). "She said, 'I'd love to be in the series. Have you got anything for me?' I did think she'd be an amazing Julia but it wasn't a very big part. She said, 'I don't care. I'll do it.' But then at the very end she did think, 'Oh it's a bit small,' so we did grow it and I'm really pleased we did as she's such a strong character."
As well as working with Kidman and Christie, who Campion describes as "really hilarious", the director was also thrilled to be reunited with Moss. "She really is the best, most kind and supportive person in terms of the ideas you come to her with," Campion observes.
"She really did want to do another series. She loved the character. And when I told her the reasons why I thought we had enough to do another one, she was delighted. You know, things can be really rough at the beginning [at first draft stage] but she only looked at the positives and has a lot of faith that you will get there."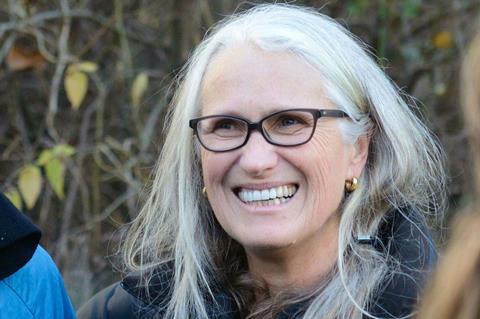 Does Moss offer her own ideas? "She tries to make it work the way it is and she also has suggestions. She also shows you how she's thinking of it. She's a great spirit on set, too. It's about the work."
Landscape forms an important element of all Campion's work, and this time the wildness of rural New Zealand was replaced by Sydney's beaches, on which much of the series' action takes place.
"For me, the ocean is a wilderness," says Campion. "It's what separates us from the rest of the world. It's extraordinary, when you fly into Australia you're flying over oceans for such a long time and then you fly into this island.
"Sydney is the city I live in and I love it," she continues. "It's physically very beautiful and hedonistic. You actually can go for a swim before or after work, at least for those living in the eastern suburbs. And then it sprawls right out when it's only Asian. I was interested in showing how it's such a heavily Asian city as well, which is not so well-known."
When it comes to the inevitable conversation about gender equality in the industry, Campion is excited by what she believes is a revolution. "It feels like the Berlin Wall coming down," she says. "We've been through a fairly patriarchal time where it's 'put up and shut up'. And that's changing. I'm celebrating!
"Women are capable of doing amazing work," she continues. "We don't need a women's film festival because we can compete with the guys. It's just that there are not enough women out there making films to get to the numbers that would be 50/50. I think, completely honestly, that's not going to happen, because women have got many more agendas than men," she says.
"Maybe that will change as well but I still think we'll be in the 60/40 zone. [That's] because of choices around children and family that I would always make and many women want to make and I think guys will want to make too."
Taking stock
Campion took a break from her career when her daughter was very young. "It was really helpful for me. It was right after In The Cut, which didn't go at all well although I think the film is good. But I think it was a miscalculation. Even though Meg Ryan is an amazing actress in it, Americans were not ready to see one of their favourite darlings [in a different light]. And it was being constantly reviewed by guys."
Looking ahead, Campion does not discount a third series of Top Of The Lake. "I am not thinking of doing it right now but I do sometimes think in my mind about it. I really loved doing these two series and I do think with television, I took the freedom that was offered me and I never thought, 'What are the reviewers going to say? What are the audiences going to say?' like you would with a film. And we were really lucky with an audience finding us."
Creatively speaking, Campion says she was happy to take notes from the broadcasters as "it's really helpful when you are trying to manage six hours of story", she explains. "I do listen to them and try them out because I want to. I think what everybody wanted was the creation that Gerard and I were going to come up with. They didn't want their own version. They wanted our version and we wanted that too."
Campion will be moving back to the big screen with her next project, set to be a feature adaptation of Thomas Savage's 1967 novel The Power Of The Dog, about two brothers on a ranch in Montana. It will be her first with a male protagonist. "I guess it's a sign that maybe I think the girls are ok now."