The Oscar chances of Joyland were thrown into jeopardy when home country Pakistan prohibited playing the trans-themed drama in cinemas. Filmmaker Saim Sadiq tells Screen what happened next.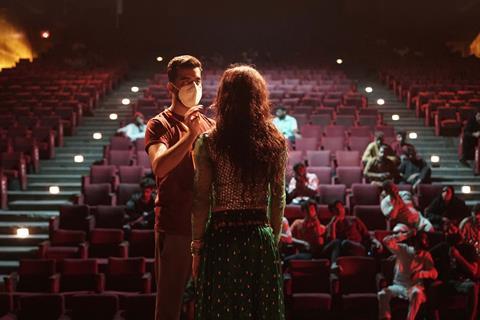 "It is a mixed bag," says writer/director Saim Sadiq, commenting on the recent release of his controversial new feature Joyland in Pakistan. Having been submitted as the country's international Oscar contender, the film then suddenly faced a ban in its home nation for being "un-­Islamic" and "containing objectionable material", according to news reports.
The ban was subsequently overturned, and on the late-November day Sadiq speaks to Screen International, Joyland is screening in Karachi and Islamabad. However, that does not mean everyone gets to see it.
"We had to scramble to get it into any theatres," Sadiq acknowledges. Exhibitors remained wary about showing it, even in provinces where the ban was lifted. "They were scared because they were getting threats." There were instances in Karachi, Islamabad and Peshawar in which customers bought tickets only to be told scheduled screenings had been cancelled.
"But when the first shows played in the two theatres that were willing to take the risk and the audiences showed up, then people started talking. Other theatres looked at them and said, 'Oh, it's working, it's fine. It's not a big deal.' Then shows started getting added and more theatres started showing it. Now it's playing very well in the areas where it is allowed to play."
However, in Punjab, Sadiq's home state and the setting for Joyland, the ban remains in place.
The version screening in Pakistan has had around three minutes cut from the film that made a splash in Cannes, winning the Un Certain Regard jury prize. "If I act surprised at that — that they asked me to make certain cuts — I am being naive, of course," says Sadiq.
The reasons for the fuss are to do with the subject matter. This is the story of Haider (played by Ali Junejo) — an unemployed, childless, married man from a traditional family — who takes a job as a backing dancer at an erotic dance theatre. He falls for Biba (Alina Khan), one of the star performers there, who is a trans woman. Haider and his wife Mumtaz (Rasti Farooq) live with Haider's brother, his wife and four children, and the brothers' conservative widower father.
"It hurts me because a lot of people, conservatives, are scared of watching the film," says the writer/director.
Sadiq aimed to present all the characters, including the family's wheelchair-­bound patriarch, with dignity and sensitivity. "My intention was never that a conservative audience would watch it and be pissed at it. I wanted my parents to watch it — and my parents are conservative."
His mother and father have now seen Joyland, albeit not in a cinema because of the continuing ban in Punjab. "They really liked it. They really enjoyed it," he says. "I knew there were certain bits that made my father uncomfortable, even in the censored version. But he understood it… he was moved by it."
Joyland has had a lengthy and complicated gestation. Sadiq started work on the project in late 2016, when he was studying film directing at Columbia University, New York.
"I always had this story germ in my head — a film that focused on a man, a woman and a trans woman," he recalls. "I have memories of interacting with the trans folk when I was a child. I was a feminine child. I was a bit feminine even in my teenage [years]."
His cousins used to threaten to send him to the "house of the trans people… It was very confusing. I was, like, 'Am I supposed to be scared about that?'"
Sadiq describes himself as a "cisgender man" but was keen to make a film that would help him "understand my own masculinity — or lack of it".
One of his tutors at Columbia, now a trusted friend and supporter, was Ramin Bahrani, director of 99 Homes and The White Tiger, who has an executive producer credit on the film. A fellow student in Sadiq's class was Apoorva Charan, who read an early draft of the Joyland script and told him she wanted to produce it.
Home truths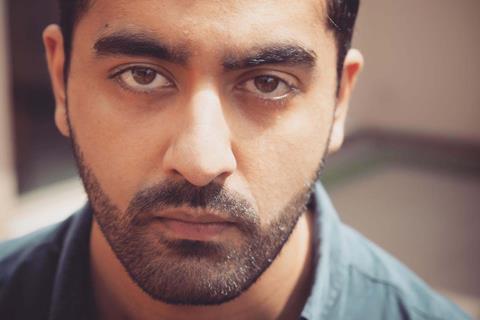 Sadiq drew on personal experiences while penning the screenplay, on which fellow Columbia graduate Maggie Briggs receives a co-writing credit. "My mother had this joint family house where all her siblings lived together," he remembers. "Once she got married, she moved out but all of her brothers lived there with their families."
Nearby, there were erotic dance theatres like the one depicted in the film, "catering to a certain need that nobody wanted to talk about. Those shows would play on TV as well, on cable channels. Then when it was just the men sitting in the room, like my uncles or my dad, they would watch the dancers sometimes."
Shooting itself was relatively straightforward. "In Lahore, not a lot of films are shot and so they [local residents] get excited when you're shooting something — so they're quite helpful actually." The director admits, though, that he "got scared" when filming one pivotal scene in which Biba and Haider make out in the street. In the end, they opted for safety and shot on a set instead.
Sadiq credits casting director Sana Jafri with spotting Alina Khan, the transgender actress who plays Biba — and who also appeared in his earlier 2019 short Darling. "She was not an actress at that time, at all," he says of the dancer turned movie star. "She is so charming and so likeable… Not that she is in any way similar to the character of Biba. She is the opposite. She's the sweetest girl, a nice, unassuming presence — and very shy."
After completing Darling, which won the Horizons award for best short film at the 2019 Venice Film Festival, Sadiq undertook a "big rewrite" of Joyland but insists the "essence of the story" and the "core of the three characters" has always remained the same.
The film had "American investors, American producers", among them Charan's All In Caps Productions, Oliver Ridge's Blood Moon Creative and Lauren Mann of Astrakan Films. Sabiha Sumar, a Locarno Golden Leopard winner in 2003 for her film Silent Waters, also has a producer credit, having been involved with the project early on.
Through executive producer William Olsson, Nobel prize-winner and human-rights activist Malala Yousafzai also joined as an executive producer. "She asked for a link. This was after the premiere at Cannes. She liked the movie… she really wanted to be part of the project," explains Sadiq.
There was not much direct interaction between the filmmakers and their US partners during the shoot. "When we premiered in Cannes, all the crew and cast from Pakistan came. The American team and Pakistani team met for the first time."
The director sighs as he contemplates the elaborate strategy involved in qualifying the film for the Oscars — which required a release outside the US before November 30. When it seemed the film could not be released in Pakistan, arrangements were made to give it an early run in France ahead of the planned French release, thereby ensuring Joyland would be eligible.
Whatever the challenges in getting his movie seen on home turf, Sadiq is optimistic that Pakistani cinema is now on the rise. "Joyland is a very Pakistani film. I plan to live here forever and I want to make movies here," he says of his homeland. "Maybe if this film was still banned all across the country I wouldn't be so optimistic, but we were able to move the needle.
"This isn't the first film that got banned. There is a whole history of films that got banned in Pakistan, sometimes for reasons you don't understand. With this film, people got together and campaigned — not just our team but regular people.
"They might not be the majority in the country and that is fine," Sadiq continues, "but they were able to galvanise and come together [to say], 'No, this is not on.' I think it's a huge thing that people were able to overturn a ban imposed by a ministry out of nowhere."