Some of the UK's leading private financiers tell Screen why they are investing more in high-end TV drama than mid-range UK feature films right now.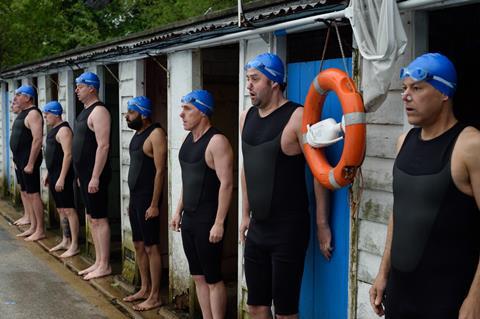 On the eve of Cannes the UK's film financing sector was buzzing with activity. Both established and newer players are vying for new business, particularly from the high-end TV sector and big international films. The paradox is independent UK feature films are becoming harder to finance and the private financiers point out that this part of the market is confronted with severe structural problems.
Stuart Woodward, senior relationship manager in media finance at Bank Leumi, points to the ongoing weakness of the presales market.
"All this stems from the death of DVD and the home entertainment market and the rise of SVoD," he says. "It means distributors no longer know what a film is worth to them. That means you have less presales that you are able to finance a film against." Bank Leumi, Coutts, Barclays, French outfits Cofiloisirs and Natixis Coficiné, and even some US banks (among them City National and Comerica) are all looking for projects in the UK marketplace. However, with the presales market contracting, these banks are wary about providing gap financing. They know the distribution market is "incredibly soft", as Woodward puts it.
"Right now, distributors are going to the safe havens of action thrillers and horror, genre-type stuff where there are incredibly well-defined audiences," suggests Charles Auty, managing director of The Fyzz Facility.
Phil Hunt of London-based financiers Head Gear notes that as digital giants Netflix and Amazon are not sharing knowledge about audience tastes or what films work on their platforms, "filmmakers are shooting in the dark. We don't really actually know what anyone wants."
A further source of disquiet is the difficulty now facing the Enterprise Investment Scheme (EIS) as a tool for film financing. Financiers who once looked to back UK movies are increasingly turning their attention toward the booming high-end TV drama sector.
"The media landscape has never, ever changed faster than it is now," suggests Flying Tiger's Paul Brett. In his Prescience days, Brett was one of the financiers of The King's Speech. "It is comparable to the introduction of sound in movies. So many colleagues who I was with or have spoken to in Berlin said they didn't have one meeting about film. Everything was about television."
The attraction of TV is that TV projects tend to already have solid backing. "They often come fully financed," says Woodward. "A typical project we will see at the moment will have the cornerstone broadcaster, a co-production partner, a tax credit and, if there is a gap at all, it is usually filled by a distributor advance whether that is [from] BBC Worldwide, Endemol, Shine International or one of these guys. The names you're working with are household names… you can get a lot of comfort round their credit worthiness."
And as TV financing tends to only be available on delivery, producers turn to the financiers to cashflow the project or to secure bridging loans.
Films, as ever, tend to be riskier propositions. However, if UK independent projects have credible sales estimates from reputable sales agents, financiers will still get behind them. Bank Leumi, for example, has recently backed Oliver Parker's Swimming With Men and Richard Eyre's The Children's Act.
Difficult marketplace
Brett, on the other hand, believes even a blue-chip project such as The King's Speech would struggle in the current marketplace. "If The King's Speech was happening today and that script landed on my desk," he says, "I would turn to [producers] Iain [Canning], Emile [Sherman] and Gareth [Unwin] and say you need to do this with Fox Searchlight."
His point is that there is simply not enough money in the UK independent sector to make $10m-$15m budgeted features, and producers need to look for US support instead.
Another frustration for the UK's private financiers is the ongoing uncertainty around EIS relief. Last autumn, there was an outcry over the suggestion that film would no longer benefit from EIS relief following the HM Treasury 'Patient Capital' Review. However, after a prolonged consultation period, the Treasury made it clear that film and TV wouldn't be excluded from EIS and SEIS as long as the investments were being made. Films including Carol, Mr. Turner and Selma have been made with EIS investment on long-term businesses.
But in reality, the EIS market is in decline. As HM Revenue & Customs (HMRC) will not give advanced assurance about the relief, financiers are taking a leap in the dark when they use the scheme.
"My views are the market will shrink because the investors are not necessarily going to be as enthusiastic about this type of investment any more," says Laure Vaysse, chief operating officer of Motion Picture Capital, which backed Ecosse Films' Hampstead, among others.
"It's now abundantly clear the EIS landscape has changed radically following the introduction of the risk-to-capital test taken together with the earlier introduction of the growth and development test," agrees Martin Smith, special advisor at leading UK film financier Ingenious Media. "Henceforth single-picture financing is definitively a no-no but we all more or less knew that some time ago. It's a matter of emphatic confirmation. That era is well and truly over."
Smith predicts "a good deal of uncertainty" as financiers try to digest the EIS guidance and come to terms with HMRC's eligibility conditions, which some see as deliberately vague.
What is clear is that to be eligible for EIS relief, investors will have to make long-term commitments and be prepared to lose their capital.
"EIS will therefore become much akin to venture capital business," says Smith. "This will scare off some companies, which is what HMRC intends, and there will be a flight to quality, which suits us fine." He adds that Ingenious Media will be introducing two or more new funds shortly that will have more equity risk than previous funds.
One optimistic voice about EIS is Kirsty Bell at Goldfinch Studios. The financier has been involved in more than 170 projects in film, TV and games, among them The Ice King, Building Jerusalem, That Good Night and Triple Word Score. Goldfinch offers gap financing, loans against the tax credit and has its own studios in York in the north of England as well as a VFX offshoot.
Bell suggests EIS can still be an effective tool as long as it is used for building businesses rather than for financing one-off movies: "Single-project businesses, unless you are a Marvel comic or a massive animation series for TV, will be very difficult to pass any kind of business investment test. We are always invested in a slate rather than just one project."
Great Point Media, the financing company set up by Jim Reeve and Robert Halmi in 2012, also continues to use EIS. "That's something we'll continue to be very active in and works really well for slates," Reeve says. He estimates Great Point has raised $345m (£250m) through EIS over the past five-and-a-half years.
Great Point also provides financing for iFeatures, the low-budget filmmaking initiative run by Creative England and through which it has supported such UK critical hits as Lady Macbeth and The Levelling. The attraction here, Reeve says, is that the scheme offers the financiers the chance to develop relationships with top new talents early in their careers.
Wary of independent ventures
Although private financiers are as wary of the UK independent production sector as ever, there are plenty working in this space. The Fyzz Facility, set up by Wayne Marc Godfrey and Robert Jones in 2010, is an asset-based lender rather than an equity investor. It has provided more than $250m for more than 200 films over the past five years, including shark thriller 47 Meters Down starring Mandy Moore, which grossed over $60m worldwide, The Strangers: Prey At Night and upcoming thriller Three Seconds starring Rosamund Pike and Joel Kinnaman.
"We are, as a business, slightly unusual in that we are producers as well," says Fyzz's Auty. "We expect to be producing four to five films this year. We produced four films last year."
The Fyzz Facility works closely with a few key producers, including Cassian Elwes of Elevated TV, and sales agents including Bloom, Highland Film Group, Altitude, Independent, Embankment and Protagonist. Fyzz also has a strong relationship with Ingenious where Auty previously worked.
Head Gear also remains extraordinarily active with more than 20 features filming or in post-production. "I am the quickest lender in the business and I am the most flexible because I don't have other investors to report to," says founder Hunt. Speed, he points out, is essential for film financiers at a time of a sustained talent drain to high-end TV, when agents won't commit their clients to a feature until the very last minute while they wait in case a more lucrative small-screen project comes along.
Motion Picture Capital, owned by the Reliance Group, recently closed on The Corrupted starring Sam Claflin and Hugh Bonneville. It will be sold by The Exchange in Cannes. It continues actively to apply funds. Hindsight Media is busy too and recently announced its acquisition of a sci-fi drama called Anima, written by Steve Isles.
Premiere Picture, whose long-established 'trader' fund offers a percentage of the value of the distribution rights in return for a recoupment corridor, is shortly to launch its new 'Buffalo' fund.
Silver Reel is another deep-pocketed player whose credits include multi-award-winning animated feature Loving Vincent. Silver Reel also backed recent romantic teen fantasy Every Day, produced by Paul Trijbits, Christian Grass, Anthony Bregman and Peter Cron.
"There are so many more UK financiers in the market than there were five years ago," says Jason Garrett, who oversees legal and business affairs at Premiere Picture. "There are quite a few entities out there with money to spend on collateralised lending."