Sweden's Oscar entry takes place a long way from the icy north. Screen talks to Levan Akin about his Georgia-set love story And Then We Danced.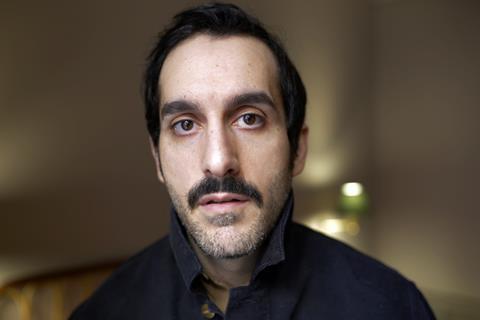 Writer/director Levan Akin knew he had cast the right two lead actors for And Then We Danced when he first put them in a room together. "Both of them sort of blushed instantly, and I think that's a good sign they had chemistry," the director recalls, speaking to Screen at Zurich Film Festival in October.
Those actors are Levan Gelbakhiani, a dancer that Akin spotted on Instagram, and Bachi Valishvili, an actor who was cast through a more traditional process. They play Merab and Irakli, dancers in Tbilisi's National Georgian Ensemble who fall in love despite the stigma around homosexuality in their conservative culture.
Gelbakhiani had not acted before, but Akin says: "I was instantly inspired by him. He's talented and endearing and he has so much expression in his face — he has these subtle nuances. I found myself behind the monitor smiling or tearing up a little.
"He is a non-actor so he doesn't have the tools to bring things forward on cue, or do the same take twice, so a lot of it is real emotions in the moment. I think that comes through and makes it feel authentic."
Valishvili was a trained actor who had worked mostly in theatre, but who also brought a naturalistic touch. "I worked with them going off their impulses and catching that," Akin says.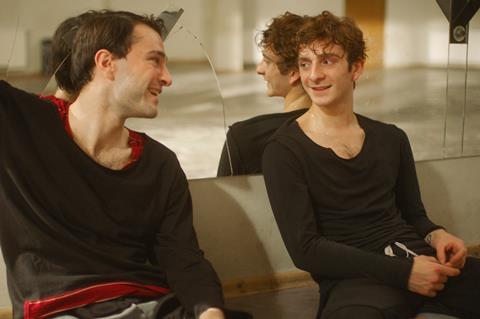 Both had to brush up on their footwork: Valishvili had danced as a child but had to step up his skills, and Gelbakhiani was more of a contemporary dancer so he had to hone his traditional Georgian moves. The actors impressed Akin with their stamina in training: "They rehearsed for three months in this super-dingy basement when it was 35°C outside."
Akin, born in Sweden of Georgian heritage, first had the spark of the idea for his third feature after hearing about how a religious mob had attacked young LGBT people at a Pride parade in Tbilisi in 2013. He spent time in Georgia talking to people about the issues. "In a lot of places there is this generational conflict — they see things differently," he says. "But when I was in Georgia, I realised they live in different worlds in the same city."
History has since repeated itself, with significant protests from right-wing groups including the Church at the Georgian premiere of the film on November 8. In response, Akin told Screen "hopefully protestors will see the film".
The film was lead produced by Mathilde Dedye for Sweden's French Quarter Film, with Georgian producer Ketie Danelia for Takes Film. It is a co-production with Sweden's RMV Film and Inland Film and France's Ama Productions, in collaboration with Swedish broadcaster SVT and with production funding from the Swedish Film Institute.
Finding its rhythm
Although it seems such a part of the film's DNA now, Akin did not always know he would set the story in the dance community. "I didn't know what the film was going to be about, to begin with. I wanted to involve some of the people I'd interviewed, but they didn't want to be part of the movie as themselves. They were afraid of coming out. Then I started camouflaging some of their stories in a fictional narrative. It evolved into this story."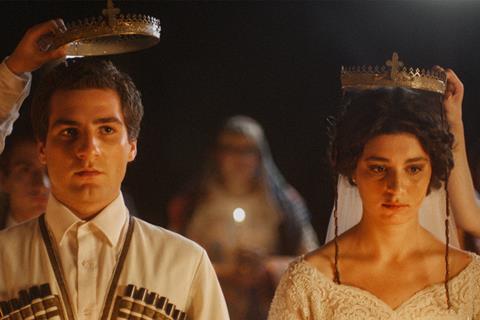 There were challenges shooting in Georgia — the themes of the film proving controversial. "The movie evolved from the hardships of making it," Akin recalls. "Sometimes we would lose a key location with a day's notice, so we had to be creative. We had bodyguards on set — because we had death threats — so that really bolstered us too."
A small but loyal crew worked on a 25-day shoot, which Akin says had a "shoestring" budget. "The Georgian crew was amazing. We were a rag-tag crew going around in two buses, saying, 'Let's film this, let's film that.'"
Another hurdle was recording the dance scenes — a challenge for cinematographer Lisabi Fridell, who had to navigate the studio's wall of mirrors and tall windows. The actors and the Steadicam operator also needed longer breaks to recuperate during big dance scenes.
Since its buzzy premiere in Directors' Fortnight in Cannes, the film has won awards at festivals including Duhok, Odessa and Sarajevo (Totem Films handles sales). And now it represents Sweden in the Oscar race for best international feature film (Georgia submitted Shindisi by Dito Tsintsadze). Music Box Films handles the US release and plans a 2020 theatrical roll-out.
Akin will be home in Sweden to direct the SVT drama Dough in 2020, but will be country hopping again with his next feature, which he hopes will be set partially in Istanbul. He wants to keep the spontaneous spirit of And Then We Danced in his work: "I need to be in the moment and not know what's around every corner. And be inspired with what's going on around me while I'm shooting."