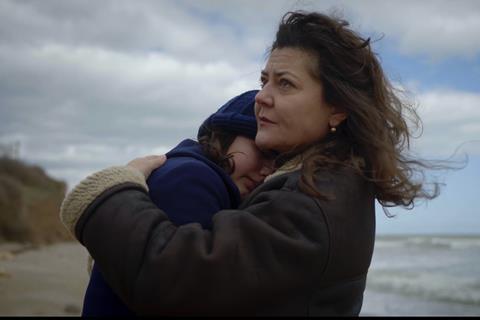 In the week the US Supreme Court overturned Roe Vs Wade, jeopardising the abortion rights of all US women, Romania's Ligia Ciornei debuted her first film, Clouds Of Chernobyl, 1986: The Lost Year at the Transilvania International Film Festival (TIFF). It is playing in the Romanian Days strand.
The film explores the impact of another person's beliefs on a woman's body from a different angle to the one in the US. Based on a true story set in northern Romania in 1986, Ciornei's film revolves around a young woman forced by her mother-in-law to have an abortion during the Communist era.:At the time there was a strong conviction that children would be born dead or with deformities after the Chernobyl nuclear disaster.
Ciornei conducted extensive research and met several women who had lived through the aftermath of the Chernobyl experience. Although she had forged her career as a documentary filmmaker, she decided to make Clouds Of Chernobyl, 1986: The Lost Year as a dramatic work to avoid reference to specific individuals: abortion remains a sensitive issue in Romania.
"But much of the dialogue in this film is based a replica of real-life conversations," Ciornei explains.
Produced by Mario Marian of Bucharest-based PalaFilm, Ciornei planned to shoot the film as if in one-shot, spending over two months rehearsing with the actors Isabela Neamtu, Victoria Cocias, Oana Puscatu, and Anastasia Simion as if they were preparing for a stage play in Bucharest.
Neamtu, who was cast in the central role of Irina, the woman facing the moral dilemma of having an abortion or risking imprisonment, had previously appeared in Ciornei's 2017 short Vintage as well as Andrei Hutuleac's 2021 film #dogpoopgirl, while Victoria Cocias' past credits include Valentin Hotea's 2021 film Lebensdorf and Maren Ade's international success Toni Erdmann.
But after six days and with around 70% of the film shot, editor Dana Bunescu came to the director and said the story was good but it needed to be edited into separate scenes. Cristian Mungui also advised her to do the same.
Mungiu's involvement in the fiilm had evolved after a chance meeting on a Bucharest street with actress Neamtu She had told him she was working on a film about the taboo subject of abortion in communist Romania, His interest was firmly piqued and the Palme d'Or winner joined the project as an adviser at the moment when further progress on the film might have been curtailed due to financial problems.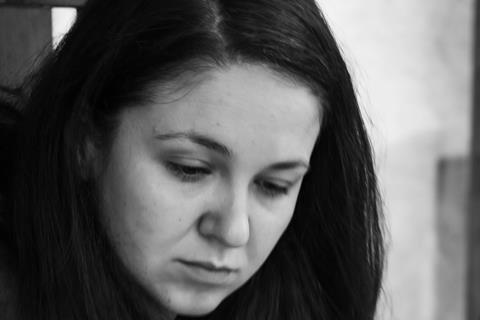 "Cristian was a real guardian angel," Ciornei explains. "He sent me a long email with technical remarks advising on how I should develop a proper ending. That led me to review the footage and make changes to the story and the ending."
Additional technical feedback was also provided by Viorel Chesaru from the postproduction house Chainsaw Europe, who later came onboard as a co-producer.
International rights to the film are being handled by PalaFilm and North American VOD and TV rights have been sold to Los Angeles-based licensing agency Plaid Bag Media Inc. PalaFilm is also distributing the film at selected cinemas throughout Romania from June 24 and HBO Europe has a one-year licence for Romania, Hungary, Bulgaria. the Czech Republic, Slovakia, Poland, Croatia, Serbia, Slovenia and North Macedonia from October 2022.
Next moves
Ciornei is now working on a PhD thesis about theatre and cinematography in mixed reality as well as directing a short film in VR, theatre shows and a performative installation about the first female pilots in Romania based on George Brant's monodrama Grounded, again starring Isabela Neamtu.
The latter could form the basis of her next feature, about Romania's first woman aviator Elena Caragiani, who died in 1929.
"I'm inspired by the work of Chantal Akerman and Agnes Varda," says Ciornei of the kinds of films she wants to make. "I also see my fellow contemporary director Alina Grigore [Blue Moon] and producer Anamaria Antoci [Illegitimate and Men Of Deeds]as kindred spirits."
She hopes together they can form a new wave of female filmmakers in Romania.