High on the success of La La Land, Lionsgate UK and Europe CEO Zygi Kamasa tells Andreas Wiseman about his bold plans for Valerian, a move into TV and why he still believes in flexible ticket pricing.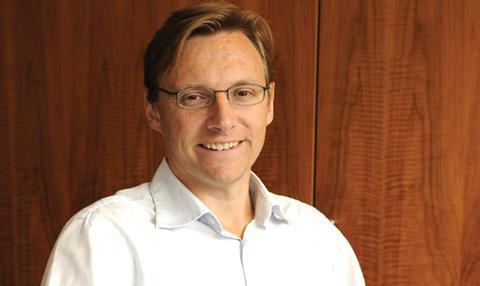 Festivalgoers were not the only ones floored by La La Land on the Venice Lido last August.
"I remember talking to Patrick Wachsberger [Lionsgate Motion Picture Group co-chairman] back in Venice," recalls Lionsgate UK and Europe CEO Zygi Kamasa. "I said that I thought the film could do $150m in North America, to which he almost fell on the floor."
Wachsberger's reaction was understandable, as the film was by no means a certain slam-dunk. Since it bowed as Venice's opening film, however, Damien Chazelle's musical-romance has dominated the awards season, grossing more than $200m worldwide and scoring 14 Oscar and 11 Bafta nominations.
"This movie could do more than $400m worldwide off a $30m budget," predicts Kamasa, who joined the company in 2005 following Lionsgate's acquisition of UK distributor Redbus.
Kamasa's London division stuck its neck out come the UK release, making it the company's biggest to date, even ahead of flagship franchise The Hunger Games. On its second weekend, La La Land had expanded to 674 sites: only Star Wars: The Force Awakens and The BFG have played on more screens in recent years.
"The US thought we were mad," Kamasa laughs. "Even the filmmakers were surprised by our huge release. In fairness, we were nervous up until the opening weekend. But we studied the competition and thought it was a perfect antidote to gloomy January. We worked it like a big movie. We had three separate talent trips, which we had never done before."
La La Land has taken $26.2m in the UK at time of press, and Kamasa hopes to push towards $37m (£30m) before the film finishes its run.
"We went for it and it worked out," he says. "It's great for the independent film industry. It shows that if you have a really strong piece of work, people will respond to it."
Lionsgate Motion Picture Group just recorded its best Oscar nomination haul to date scoring a remarkable 26 nods, with Hacksaw Ridge, Hell Or High Water and Deepwater Horizon in the mix.
Meanwhile, Kamasa's UK operation, whose slate is a combination of Lionsgate US releases, third party market acquisitions and UK fare, is on course for its best year at the box office, surpassing 2012's $109.6m. "This should be our biggest year," he confirms.
La La Land is followed by pipeline titles Hacksaw Ridge, Patriots Day, Power Rangers, Wonder, The Hitman's Bodyguard, the relaunch of the Saw franchise over Halloween and My Little Pony: The Movie.
In the middle of all that comes one of the year's box-office conundrums: Valerian And The City Of A Thousand Planets, which Lionsgate UK separately picked up at the European Film Market in 2016.
Luc Besson's sci-fi extravaganza is being touted as the most expensive European movie ever made, with a budget reportedly in the region of $170m.
"It was definitely one of our biggest acquisitions ever, if not the biggest," Kamasa confirms about the UK deal, which is understood to be around $7m-$9m.
"Luc's pitch to us was, 'This is my version of Star Wars meets Avatar.' It's the first time Peter Jackson's Weta has worked with Disney's Industrial Light & Magic. Luc got them to work together, which shows his ambition. The scale of the film is phenomenal."
Valerian will have a release to match, with Kamasa suggesting it could open in more sites than La La Land when it arrives in the UK on August 4. "It could do Guardians Of The Galaxy ($47m) type business," says the executive.
Film strategy
UK productions and releases are a key part of Lionsgate UK's strategy. Last year, local acquisition Brooklyn performed strongly at both the box office (a UK take of $8.5m) and during awards season when it was nominated for three Oscars including best film, and six Baftas, taking best British film.
Noel Clarke's Brotherhood outperformed expectations on its way to $4.6m, while Eddie The Eagle took an impressive $13m on home turf. Lionsgate UK committed early on each, something it will look to do on at least six to eight local films each year.
The company has seven more UK films either recently finished or in post-production. Among them are Number 9 Films' On Chesil Beach, an adaptation of Ian McEwan's novel starring Saoirse Ronan and Screen Star of Tomorrow 2015 Billy Howle, which could be a 2018 awards-season contender, and Barbara Broccoli-produced Gloria Grahame biopic Film Stars Don't Die In Liverpool, with Annette Bening and Jamie Bell.
Also due for release in 2017 are Jonathan Teplitzky's biopic Churchill starring Brian Cox; Jane Goldman-scripted horror film The Limehouse Golem; and Rupert Everett's directorial debut The Happy Prince, a portrait of Oscar Wilde's final days starring Everett, Colin Firth, Tom Wilkinson and Emily Watson.
Kamasa also has an eye on the 'kids-crossover' market following Studiocanal's success with Paddington.
"We want to get into that area," he admits. "We don't do enough of it in the UK. We would love to do other UK kids movies and animations in that space."
Kamasa is under no illusion about the scale of the challenge facing UK films, however.
"British independent films continue to need help, both on financing and release," he says. "Those movies will only continue to struggle in the coming years. American films are still very strong - anything we can do to help in any form is a positive."
Spend on UK local productions was $257m (£205m) in 2016, the lowest in three years. The number of UK films also declined. Meanwhile, the market share for local independent films was only 7%, which is below the 10-year average and far below the market share for national films in most other major international markets.
In an interview with Screen International two years ago, Kamasa suggested the introduction of a reduced cinema ticket price for UK films in a bid to stimulate the sector. The idea was not warmly received by many of the executive's peers. However, he has not given up on the idea.
"Not everyone agreed with me," he acknowledges. "But cinemas should look to have more dynamic pricing. It's still odd that it costs £10 [$12] to see a Marvel film and £10 to see a small British independent film. Consumers are confused and there is a perception issue around the budgets of films. It's not a question of devaluing art - cinema tickets aren't cheap anymore."
It should not stop there, he argues.
"I have also wondered whether there should be a two-tier tax credit. The tax credit idea is a brilliant one, but should it be one size fits all? Should a low-budget UK movie get a 30% rebate and a high-end US movie 19% [currently 20%], for example? That 1% of the US film would probably cover the value of the UK film's 10% and US films would still come here. I would welcome some analysis on that. We need to be creative about trying to support British indie film."
Switched on to TV
As a bona-fide mini major, Lionsgate is making an aggressive push into TV. While the US operation recently completed its $4bn acquisition of network Starz, Lionsgate UK is making waves of its own.
Last autumn, the division appointed former ITV drama chief Steve November to creative director of UK television, with eyes firmly trained on the high-end drama spoils.
In July, Lionsgate acquired a stake in Primal Media, the fledgling indie established by Gogglebox Entertainment duo Mat Steiner and Adam Wood. It has also invested in Kindle Entertainment and co-financed What Larks! Productions' Channel 4 sitcom Damned.
This year, the division has inked a first-look global distribution deal with indie Bonafide Films and has taken a stake in and signed a similar first-look deal with Potboiler Television, the fledgling TV arm of the film production company behind The Last King Of Scotland and The Constant Gardener. Potboiler's Andrea Calderwood previously produced HBO mini-series Generation Kill.
"We are looking to massively ramp up our TV push," confirms Kamasa. "We will be building our investment in companies and in our team here."
Sustained pre-eminence is rare for indies. But for 2017 at least, Lionsgate is enjoying the lion's share.