Chatrian tells Geoffrey Macnab why this year's line-up is his most diverse and eclectic yet.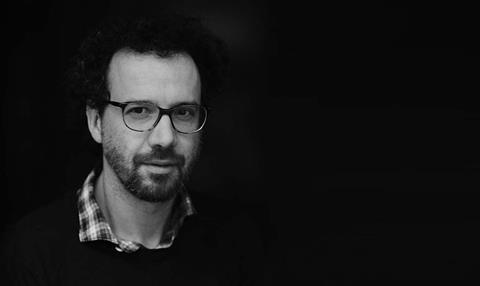 There are obvious reasons why putting together Locarno Film Festival's programme is such a challenge, not least because the festival's August dates (3-13) mean it faces fierce and direct competition from rival events such as Toronto, Venice and San Sebastian. Nonetheless, artistic director Carlo Chatrian, in his fourth year at the helm, has a compelling case to make on the festival's behalf.
"For the films in competition, all the directors know the identity of Locarno. It is the home for directors," Chatrian says. "We have an industry side, which is growing. At the same time, Locarno is a place where you can show, promote and support arthouse film. Most of the directors know what kind of environment they will find here."
"This is the most challenging competition that I have put together."
Chatrian was particularly heartened in 2014 when Portuguese director Pedro Costa told him he wanted to bring his new film, Horse Money, to Locarno because it was a festival in which there was still a "belief in cinema". After premiering at the festival, Horse Money went on to more than 100 further festivals while also securing distribution in many territories. Similarly, last year Italian director Pietro Marcello showed his film Lost And Beautiful at Locarno, and it went on to travel the world. "Those kind of films, they wouldn't have had the same kind of journey if they had played in another festival," Chatrian suggests.
The artistic director is clearly happy with the films he has managed to secure for the 69th edition of the festival, which is dedicated to late film-makers Abbas Kiarostami and Michael Cimino, both of whom had close ties to Locarno.
This year's main competition features 17 films, including Asian as well as European titles and eight by female directors, and combines work from both newcomers and established masters. Among the latter are revered Egyptian director Yousry Nasrallah's Brooks, Meadows And Lovely Faces ("a film that is entertaining and political") and Romanian director Radu Jude's Scarred Hearts. The competition also has three debut features: Michael Koch's Marija, Julien Samani's Youth and Ralitza Petrova's Godless.
"This is the most challenging competition that I have put together because I've really gone for very different kinds of films," Chatrian reflects. "The goal of Locarno is also to discover new directors. This year, especially, there will be room for discovery." He also talks up the Filmmakers of the Present section, which opens with I Had Nowhere To Go, a collaboration between video artist Douglas Gordon and venerable US avant-garde film-maker Jonas Mekas.
Guests of honour
Prominent industry figures continue to attend Locarno. Composer Howard Shore, legendary B-movie master Roger Corman and Chilean visionary Alejandro Jodorowsky will be guests of honour, along with David Linde, the CEO of Participant Media, who will receive the Raimondo Rezzonico prize. Chatrian describes the veteran US executive, a former co-chairman of Universal Pictures, as someone who combines extensive production and distribution experience. "What interests me in Linde's career is also the fact he is open to producing, financing and acquiring not just American films but films that belong to the rest of the world."
One of the challenges Locarno always faces is pleasing both the cineastes and the audience members who swarm to open-air screenings in the festival's beautiful Piazza Grande. Treats this year include Scottish director Colm McCarthy's zombie movie The Girl With All The Gifts (opening the festival), starring Gemma Arterton and Glenn Close, Ken Loach's Palme d'Or winner I, Daniel Blake and Paul Greengrass's Jason Bourne. The trick, Chatrian suggests, is to programme movies that provoke as well as entertain the Piazza audience.
A prominent film critic, author and programmer, Chatrian is enjoying his time at the helm of Locarno and is already looking forward to next year, which will mark the 70th anniversary of the festival. There is expected to be a new Palace of Cinema building ready for 2017.
"I am enjoying very much programming for Locarno," concludes Chatrian. "I think I am doing a good job but there is still a lot of work to do."