Art and technology collide at innovative Buenos Aires 3D content creator 3dar. Jeremy Kay talks to its founders, brothers Federico and German Heller.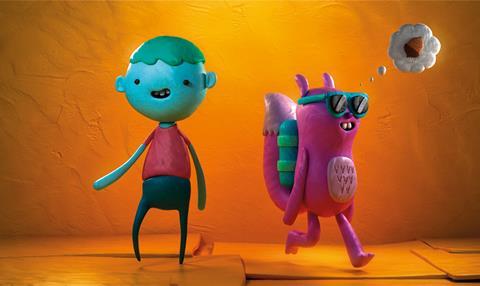 Since it launched in 2003, 3dar - the ambitious content producer nestled in the affluent San Isidro enclave a short drive outside Buenos Aires - has earned a wide industry following.
Now the company, run by CEO German Heller, live-action director Federico Heller and creative director and first employee Jorge Tereso, wants to grow its profile in the US and global industry.
Consumers may already be familiar with 3dar's work, even if they don't know the brains behind it.
Content created by the company has generated more than 2.7 million views on YouTube and Vimeo.
The privately backed company has produced original animation Play Doh, more than 250 commercials for clients such as DELL, Sony and Ben & Jerry's, visual effects for the Aliados series that aired on Fox Latam and Telefe, and VR experiences for Samsung and Harley-Davidson.
Federico, who studied film at the University of Buenos Aires, was working in visual effects when he teamed up with his brother, German, to launch a 3D visualisation company.
Since then, 3dar has earned a reputation for quality and dynamism. Now the focus is shifting towards the creation of original IP.
"Over the years, we've managed to go deeper into the earlier stages and today we can say we can take a project from very early on and develop it all the way," Federico explains.
To this end the brothers are developing a feature version of Federico's 2014 short Uncanny Valley with Atlas Entertainment, the company run by The Dark Knight trilogy producer Charles Roven.
Uncanny Valley was 3dar's third foray into shorts after an experimental piece in 2007 called Violent Graffiti and 2012's Shave It, a satirical tale about a financially savvy monkey.
It was through Shave It that 3dar met Carlos Bobadilla of the Los Angeles-based Valor Entertainment Group. Bobadilla became their manager and introduced the company to Hollywood.
Uncanny Valley, an adventure set in the world of virtual reality, leaked online before it was released, sparking a wave of attention from Los Angeles before it won multiple awards from Berlin International Cinefest, Sci-Fi-London and others.
Hollywood came knocking and eventually 3dar decided to work on the feature version with Atlas.
Creative collaborators
Collaboration is in the DNA of the Hellers, whose expansive vision has also led to a producing and effects supervision role on Cinema Seven's feature Numb, At The Edge Of The End, which stars Hayden Christensen and Harvey Keitel and wrapped in Buenos Aires in December.
German explains 3dar usually deploys small teams of two or three people to each project, except on larger assignments, when freelancers may be brought in.
"This is a very compact team but people [here] are very experienced and they also have their own ideas," he says. "This group is basically all made of directors."
"3dar is a collective of creatives with a shared passion for storytelling," Federico adds. "Our goal is conceiving projects that explore unique combinations of art and technology."
At the centre is the creative core of experienced staff who strive to enable the team of around 20 to realise passion projects in their spare time.
"It's like a collective where we try to share most of the weight and the responsibility of the decisions we make both creatively and on the business side," says German. "What motivates us the most is the talent of the people here."
Virtual horizons
German, a former IBM programmer, speaks at length about his fascination with VR and augmented reality (AR). He acknowledges there is a way to go before creators can settle on the optimal storytelling approach and format, let alone revenue models.
"Everybody is talking about VR but not everybody knows what to do with it. It's going to be huge and it's coming," he says. 3dar is working on a series about a teenage zombie called Gloomy Eyes and a pre-school IP called Playground VR.
While the Hellers love the creative community in Buenos Aires, they are keen to broaden horizons.
"Artistically it's an amazing community," says Federico. "In our office a lot of people aren't from Buenos Aires, but they came to the city because this is where it's happening. It's very competitive but at the same time we're friends with other studios."
Yet globalisation has created an unusual dynamic, and many of the agencies and large investors in Argentina tend to underestimate the creative potential of the local studios.
"The US, Europe and Asia have enormous respect for the potential of Latin creatives and sometimes we even feel more comfortable with their codes and approach to handling projects," says Federico.
He anticipates establishing a Los Angeles outpost in the second half of the year and already has his directing visa.
"My plan is to spend as much time as possible in the States."