SCREEN SUBSCRIBERS: Mexican financier-producer Gaston Pavlovich talks to Jeremy Kay about building Fabrica de Cine into a major international player and working with Martin Scorsese to create Silence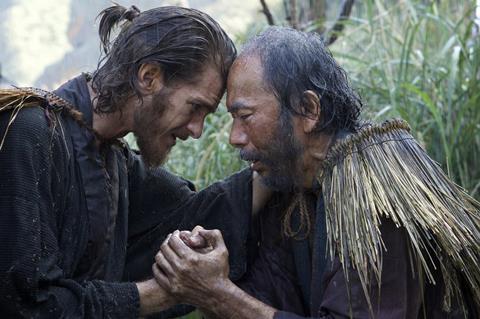 Production and finance company Fabrica de Cine was launched by Gaston Pavlovich with the backing of private investors in October 2013. Just two years on and the outfit has lived up to its name - Factory of Cinema - in the best possible sense.
"Within the first three years I said we would be set up in Hollywood, and within six months I was [financing] A Hologram For The King with Tom Hanks in Morocco," says Pavlovich of the Tom Tykwer-directed film, which Fabrica co-produced and co-financed and on which Pavlovich is executive producer. It is now in post-production.
"We have been working very hard to make sure Fabrica is a world contender. The world [market] is growing faster than the US and I wanted to make sure what we do is for a world audience, while still making Mexican movies," says Pavlovich, who is also lining up the documentary Sea Of Cortez and will officially open a US office in early 2016. He says he wants to tell stories that matter and collaborate with the best of the best.
"I wanted to do something serious and for the world stage," says the ambitious producer. "I sat down with a lot of people and I started receiving messages there was this project Marty [Scorsese] was trying to get going."
The project was Silence, Scorsese's latest passion project, based on Shusaku Endo's book about persecuted Jesuit priests in 17th-century Japan. Emmett Furla Films had exited as financier and there was a gap to the tune of more than $20m. IM Global and Access controlled international rights and Paramount had come on as US distributor with a P&A commitment.
Pavlovich looked at the script and, in September 2014, WME Global arranged a meeting with Scorsese at his house in New York.
Fabrica proceeded to do its due diligence on a chain of title going back 26 years and the company came on to finance alongside investor Dale Brown. Principal production took place entirely on location in Taiwan from January to May 2015. (The tragic death of a crew member shut down the shoot for a few weeks, as the team sought to ensure the situation was treated respectfully.)
The international cast and crew - fellow Mexican Rodrigo Prieto is cinematographer - filmed all over Taiwan and used the giant water tanks built for Life Of Pi to shoot the scenes in which the priests arrive by sea.
Pavlovich says that he enjoyed working with the international cast, whose preparations were rigorous. Andrew Garfield spent time in a Portuguese monastery before the shoot, and he and co-stars Adam Driver and Liam Neeson also lost weight to more effectively portray their emaciated characters.
Pavlovich began his film career as a writer. "When my grandparents died, I wrote a story about how much I admired them and I turned it into a movie, my first movie in Mexico, called El Estudiante," he says. Directed by Roberto Girault, the film picked up several honours from the group Mexican Cinema Journalists in 2010.
"We took it to a few festivals, enough to get some recognition going," he recalls. "That's how it started. It took me six years to make the movie. It got me out there."
Pavlovich went on to executive produce Daniel Noah's US drama Max Rose starring Jerry Lewis, which screened at the Los Cabos International Film Festival, and he got the producing bug. He put his business savvy to good use - he is an international relations major with a masters in economics - and drafted a business plan for the nascent Fabrica de Cine.
As Scorsese tinkers with Silence ahead of an anticipated world premiere berth at a major 2016 festival - Cannes or Venice seem likely contenders - Pavlovich, a cinephile at heart, reflects on working with the veteran director.
"I respected the film-maker greatly, and after this whole process I respected the man even more," he says. "A genius, but the genius is an honest, hard-working man."