The upcoming Belgian director talks to Screen about making the move to US films and working with stars like Tom Hardy and the late James Gandolfini.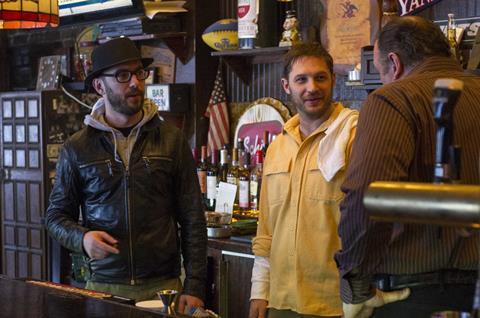 The Belgian director of Bullhead, the 2012 Oscar nominee for best foreign-language film, was in Zurich at the weekend with his new crime drama The Drop.
Written by Dennis Lehane, the film stars Tom Hardy, Noomi Rapace and the late James Gandolfini in a crime saga about a botched robbery that opens a can of worms in a tight-knit community. It marks the first English-language feature for Roskam.
How did you come to direct the film?
After Bullhead played at Berlin, I was approached by UTA agents telling me they were very confident they could find a movie for me to direct in Hollywood. I had one condition. I would not be a gun for hire. If they ask me, they get a Roskum movie.
In the beginning, I was given a lot of really bad scripts so they stepped up and gave me Animal Rescue [Dennis Lehane's short story that would become The Drop]. I loved it but they told me [David] Cronenberg was attached to it. After he dropped out, Neil Berger was set to direct.
In the meantime, I sold my project for a TV series [Buda Bridge] to HBO with Michael Mann and Mark Jonson as executive producers. After Burger dropped out, I asked HBO and Michael very nicely if I could direct this film and they said go ahead.
How was working in the US system?
The teamwork concept is bigger in America, which is something you have to get used to but it was my second film so I hadn't had a lot to get used to. I feel like I have two first films: a European debut and an American debut.
How did you find working with major stars?
I loved it. You're forced into a great intimacy with people in 24 hours. Luckily, Jim [Gandolfini] is very generous, humble, professional. Tom [Hardy] was the lead, which comes with responsibility. But I told him: "Listen, man. You're going to dance on a wobbly table. But I'll hold it and catch you."
He's tough on himself and tough with everybody. But that guy is an energy bomb. He walks in and things start shaking. Something comes with him.