The veteran Polish filmmaker talks about reimagining indie cinema, the films that inspired her, and why she would have fired herself from her first job.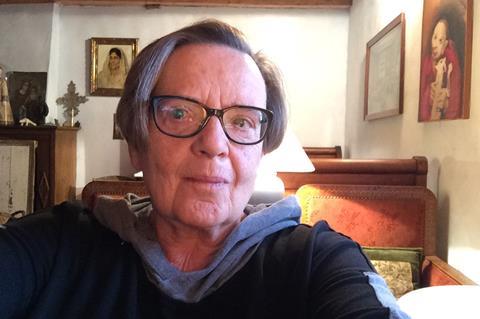 Agnieszka Holland is one of the towering figures of the European film industry. Elected to succeed Wim Wenders as president of the European Film Academy (EFA) in December, the Polish filmmaker's awards shelf includes a Berlin Silver Bear in 2017 for Spoor, and she was Oscar nominated in 1992 for Europa Europa. In the latter part of her career, she has also racked up extensive US TV credits, helming episodes of The Wire, Treme and House Of Cards.
Alongside her filmmaking, Holland has long been a social and political campaigner. As chair of EFA, she lobbied for the release of imprisoned Ukrainian filmmaker Oleg Sentsov, and more recently, she has supported the abortion protests in Poland. Her latest feature Charlatan has been submitted by the Czech Republic as its entry for this year's international feature film Oscar race. Holland spoke to Screen from her country house in Brittany, France.
What is your office like?
I don't have an office per se [in this house]. I move with my computer from place to place depending on where the light is best. I have several rooms where I can check my computer and my papers.
What was your first job in the film industry?
My first job was as the assistant to Krzysztof Zanussi on his movie The Illumination (1973). I was probably the best and the worst assistant director you can imagine. I think I was efficient and intelligent — but I was incredibly pretentious and critical. It was just after I graduated from film school [Holland attended FAMU in Prague]; I was very young and I was sure that if I would make this movie, it would be much better. If I had somebody like that on the set, I would probably fire them immediately. But Krzysztof was gracious about it. We became friends later on.
Who do you look up to in the industry and why?
I admire some directors who are consistent in their creative work. I envy some directors who have producers who are very faithful and understanding but I don't have one model [that I look up to]. I know my limits — I don't have any kind of jealousy or admiration. With some directors like Michael Haneke or Andrey Zvyagintsev, when I am watching their movies I have the feeling they are passing [on] something really important.
Who helped you most when you were first starting out?
Somebody I am grateful to for the fact I could start making movies in Poland in the 1970s was Andrzej Wajda, who was extremely helpful on many, many levels. We became close friends and partners on several professional efforts.
What was your favourite film growing up?
Not long ago I found my yearbook from 1965. At the end of that year, I made a list of my favourite movies: there were 225 movies! The films that inspired me the most before film school were Robert Bresson's movies, especially Pickpocket, Au Hasard Balthazar and A Man Escaped; Agnes Varda's Happiness; Tarkovsky's early movies like Ivan's Childhood, Andrei Rublev and Mirror. Also Fellini's 8½ and Pasolini's The Gospel According To St Matthew. This period was very intense for me. The first film I've seen that stayed with me was a film about Bambi — not Bambi the animation but Bambi with a real animal and actors, it was about a boy and a little baby deer [The Yearling].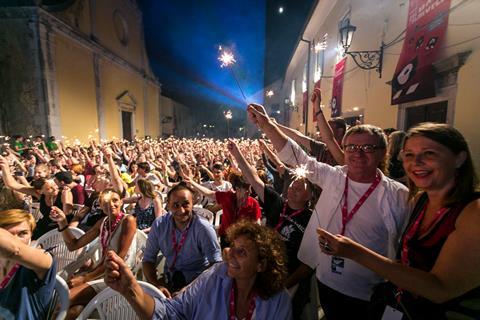 What is your favourite festival and why?
I have two favourite festivals, which are [smaller] festivals. They are similar in that they are short, intense and you can meet fellow filmmakers because you're not doing any kind of promotion. One is Telluride, the other is Motovun [in Croatia]. I used to like Toronto, 25 years ago, [when] it was smaller and possible to meet people.
What excites you about the future of the industry?
We are facing difficult times. Covid can only accelerate the crisis which was already present. I am thinking of the change in distribution, the platforms, streaming and so on but also some kind of creative crisis in independent cinema. I have a little hope this crisis, which was accelerated by Covid, can help in the rebirth of the quality and the substance of cinema. It is the only solution if we want to survive as independent cinema. We have to be much more courageous and exciting for the audiences.
Where do you want to be five years from now?
Still alive and creating.