The IFFAM festival director, Good Chaos founder and former editor of Screen on his love of Cannes and The Mandalorian — and the tough questions facing cinema.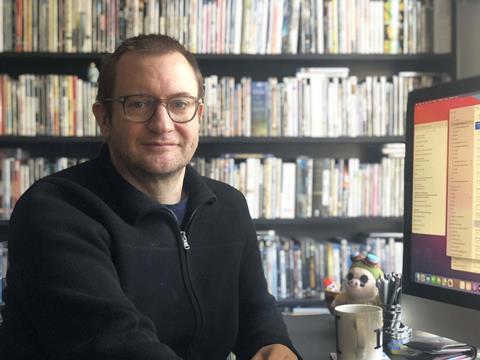 London-based Mike Goodridge founded production company Good Chaos in 2019, having previously been CEO of Protagonist Pictures.
He is also artistic director of International Film Festival & Awards Macao (IFFAM). Before Protagonist, where he handled films including The Lobster, The Florida Project and Lady Macbeth, Goodridge spent more than two decades as a film business journalist, including 12 years in Los Angeles as US editor for Screen International and three years as the magazine's editor in the UK. Goodridge is an executive producer on Quo Vadis, Aida? and co-producer on Ruben Östlund's upcoming Triangle Of Sadness.
What is the first thing you do when you start work at home?
I check my emails, make my breakfast and then hit the computer. But I don't think it's healthy to be focused on a computer screen all day and Zoom is an unnatural way of communicating. It's convenient but it doesn't have the human energy that powers a lot of business interaction.
What do you miss about how we all used to work?
Travel and festivals. Yes, festivals are about seeing films but they're also about meeting people and give a sense of global connectedness. When you're sitting at home alone, you're isolated and don't feel that sense of being connected. Last year, I had Venice and San Sebastian lined up beautifully but I unfortunately broke my leg really badly so was forced to stay at home and miss those. It's been a challenging year.
How has it been establishing your production company in the midst of a pandemic?
It's actually been quite a good year, in those terms. It's been a great period of development and of getting scripts right. I was a co-producer of Triangle Of Sadness, which shot last year and is in the can.
Are you lining up projects for this year?
Hopefully I'll have three movies shoot this year, all set for the autumn in locations around the world. As much as I enjoy working in the UK creative community, I love world cinema and want to work with filmmakers around the world.
What is your favourite festival, and why?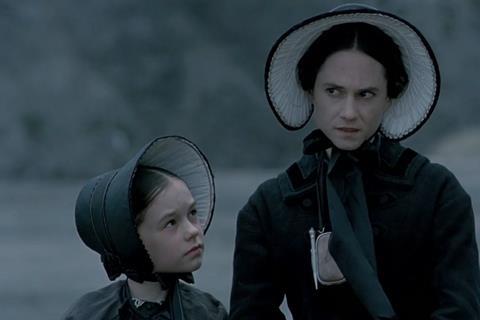 Cannes is the festival where I've had the best cinema experiences. I first started going in 1991 and to rush out of the Palais with such excitement after seeing The Piano, The White Ribbon or any number of Lars von Trier films is an experience that cannot be replicated. I also love going to Venice because it's so pleasant to navigate and the quality of cinema there is very high. Macao has been an extraordinary adventure in Asia and in China in particular, which I've enjoyed enormously and continue to enjoy. Building a new festival with an amazing team of programmers has been a total joy.
What is the biggest challenge facing the business?
We're at an extraordinary sea-change moment in the world of film, experiencing a huge confluence of events from the rise of platforms to the disaster of Covid-19 and the dramatic change in consumer habits. They are all calling into question the role of cinema. There are thousands of films that I'm not sure should get made for the cinema. This is a medium where we have to start asking ourselves tough questions about what can play in a cinema. The audience is being retrained to find things online and they're only going to go to the cinema for a certain type of film, which has to be really special, be it Lady Macbeth or The Avengers.
What excites you about the future of the business?
It's about finding original, cinematic voices. What excites me is finding and nurturing directors who want to make original cinema.
What's the one TV series everyone should watch this year?
Talking of original voices, I loved I May Destroy You and really enjoyed Perry Mason, Mrs America, The Queen's Gambit and, of course, The Mandalorian. This is what cinema has to face — shows like The Mandalorian, which are top-notch visually and creatively.
What do you do to unwind?
I do jigsaw puzzles with my husband. I love doing them and always have.
Who would play you in the biopic of your life, and who would direct it?
People have always said I look like Robin Williams… and I'd like Michael Haneke to direct it.