Nicolas Winding Refn's Only God Forgives started as a fight movie and morphed into a twisted tale of a mother-son relationship. Wendy Mitchell talks to the Danish writer-director about his anticipated follow-up to Drive.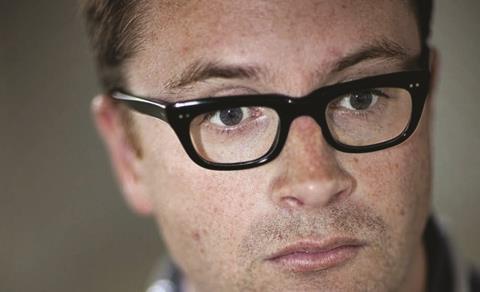 It was a place, not a story, that started Nicolas Winding Refn's journey on his new film Only God Forgives, which premieres in Competition at Cannes.
"It started with having spent time in Asia on family vacations. We always make a point of stopping over in Bangkok because both my wife and I really like the city, in all its craziness. It's an extremely cinematic place and I think if you really wanted to do a movie in Bangkok, that's what started it," he remembers.
When he had to pitch a synopsis to backers Gaumont and Wild Bunch, he says with a laugh, "I came up with a fight movie, because that was an easy sell." There is certainly some fighting in the film, but ultimately it has become a story of a fraught mother-son relationship.
Ryan Gosling — reuniting with Refn after their success on Drive — plays Julian, a drug smuggler and Bangkok boxing club owner. His controlling American mother (a very against-type Kristin Scott Thomas) urges Julian to avenge his brother's death. A corrupt police lieutenant, Chang (Vithaya Pansringarm), plots against them.
"He is like a sleepwalker awaiting to awake," Refn says of the emotionally stunted Julian, who is completely under his mother's thumb.
The film has a dark, fairytale-like atmosphere of heightened reality. "It is about finding that balance where you have to walk between heaven and hell; if you tip over in any direction of being too real or too unreal, you would fail miserably," Refn says.
The writer-director originally started the script for Only God Forgives before he made Drive, which won Refn the best director prize at Cannes in 2011. He says the script "changed immensely" from that pre-Drive version. "That's what happens with everything I do. A lot of it has to do with shooting in chronological order, which very much changes your approach because the film is in constant evolution." He also let the experience of living in Bangkok influence the mystical elements of the film.
Only God Forgivesshows Bangkok in a way never before seen on film. "I decided to shoot everything at night, it's very different from seeing it during the day. So it became like its own alien planet. That had a huge influence," Refn explains. He shot in little-seen locations such as a seedy bar in Chinatown, where many film-makers do not dare explore. Working with his $5m budget, Refn used mostly Thai crew alongside a few western heads of department such as cinematographer Larry Smith and production designer Beth Mickle.
The locals impressed them. "The Thai crew was equally as good [as those in Los Angeles]. There was an extreme want to make it work."
Luke Evans was attached originally but dropped out due to scheduling conflicts, so Refn jumped at the chance to work with Gosling again so soon after Drive. "We wanted to figure out very quickly how we could make another film together. I think God had a plan."
He knows there will be comparisons to Drive, especially with Gosling leading both projects. "Everything I do probably has a strong relationship to each other, and once you use the same actor it's a very easy equation until you've seen [both films]," he says.
Danish influence
Refn, who famously turned down a place at the National Film School of Denmark to make his directorial debut Pusher in 1996, notes that despite its Thai setting, Only God Forgives is a Danish-led production by his Copenhagen outfit Space Rocket Nation (with producer Lene Borglum). In addition to crucial backing from Gaumont and Wild Bunch, the Danish Film Institute's funding was "hugely influential in getting the film made". He says proudly of the Danish support system: "Denmark has produced more talent than anyone else in the last 10-15 years."
But Refn's ambitions stretch beyond Denmark. Future projects include a second film with Wild Bunch and Gaumont, I Walk With The Dead, a Los Angeles-set thriller he is writing now. He will also produce a remake of William Lustig's Maniac Cop. Graphic novelist Ed Brubaker will write the script but no director is yet attached.
He is also directing his first TV show, Barbarella, with Gaumont. That English-language project will shoot at the end of 2013 or early 2014. It marks his first project with a female lead character — he jokes: "We did toy with the idea of what Ryan would look like in a catsuit."
He and Gosling had planned to remake Logan's Run, but now Refn says that project is on hold while they look for a comedy to make. Perhaps the catsuit could be the perfect starting point…