Cinemas in Russia are grappling with the twin blow of lack of access to Hollywood releases and a squeeze on equipment and essential spares as a result of sanctions. While there might be little sympathy for Russian exhibitors as long as cinemas in Ukraine are dark or even destroyed, it still represents a major fall for Europe's largest cinema market by admissions. There is also a significant knock-on effect for neighbouring markets, and a survey of cinema equipment vendors in Russia conducted by Screen International presents a bleak outlook.
Coming out of Covid, Russia saw a stronger recovery than any other European cinema market in 2021. According to data from Comscore, Russia recorded 159.3 million admissions last year, representing a rise of 63% on 2020, the first year of the pandemic. This put the Russian Federation significantly ahead of France, the second-best performing European market, owing to the earlier reopening of cinemas and notable local blockbusters.
Speaking at Kino Expo in St Petersburg last September, Paul Heth, CEO of Russia's cinema operator Karo Group, pointed to box-
office receipts of "nearly $1bn in 2019, the last full year before Covid", and confidently predicted: "We will achieve this result again in 2022."
However, the invasion of Ukraine and the resulting sanctions on Russia put an end to that, with all Hollywood studios swiftly pausing new theatrical releases, including Warner Bros' The Batman and Disney's Turning Red.
For a market in which Hollywood titles typically represented around 70% of box office in recent years — not least thanks to the strong growth of premium formats such as Imax — the impact of these sanctions will be felt more widely than the suspension of global brands such as Ikea or H&M.
The invasion prompted the resignation of Oleg Berezin, chairman of the Russian Association of Cinema Owners. In a lengthy Facebook post, he said his job of defending members' interests had become impossible, given "the military operation on the territory of Ukraine, which I strongly disagree with, and which I strongly condemn".
He is one of several leading figures in Russia's art and culture sector to speak out against what the Russian government is calling a "special military operation" in Ukraine.
Filling the gap
"In the short-to-medium term, I would say that the outlook is bleak for many [Russian] cinemas," says David Hancock, chief analyst, cinema and entertainment, at consultancy Omdia. "The lack of money as sanctions take effect on the economy do not augur well for disposable income, and major films will not go back into Russia anytime soon, leaving local film to drive audiences."
However, the situation is not entirely hopeless, he adds: "Russian production levels, and the market share of local films, have gone up in recent years so the domestic sector will be able to satisfy some of what demand there is."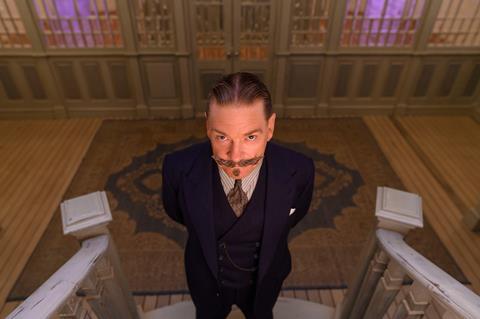 Older Hollywood releases such as Licorice Pizza and Death On The Nile kept playing for a while in Russian cinemas, at least until their KDM decryption keys expired. After that, Russian operators had to look elsewhere for films.
Executives at Cinema Park, Formula Kino, Premier Hall, Karo, Kinomax and Cinema Star told Russian newspaper Vedomosti they would variously programme older Russian films and titles from South Korea, Latin America and India. Olga Zinyakova, president of Karo, put a positive spin on the situation in the same newspaper: "People used to line up to see Bollywood in cinemas, so there is interest in these movies."
Cinemas have pledged to keep their ticket prices down. "The task is [for cinema to remain] accessible and relevant, even despite the sharp increase in the cost of lamps and components for projectors, the cost of which has risen by about 80% at the [current] exchange rate," an unnamed Russian CEO was quoted as saying. (The Russian cinema operators that Screen International contacted declined to be interviewed for this article.)
Belarus is also affected by western sanctions, and cinema operators there, speaking off the record, talk about "almost zero chance to survive" in the current business climate.
The countries in Central Asia that form the Commonwealth of Independent States (CIS) have also traditionally seen Hollywood films distributed to them via Moscow, through which they received Russian-language dubs. Many are now talking about the current situation as an opportunity to break free of Russian hegemony and have their own direct distribution of Hollywood titles and local-language dubs.
"In order to support cinemas and prevent a shortage of film content, the issue of importing foreign films to Kazakhstan for the purpose of direct distribution and subsidising the dubbing of foreign films into the Kazakh language is being worked out," stated the Kazakhstan Ministry of Culture and Sport in March.
Kazakh chain Kinopark/Kinoplexx previously said it would have to close owing to lack of foreign titles, but later stated it would remain open, and titles would release as normal in April. The company's website is currently advertising titles such as Morbius, Sonic The Hedgehog 2 and The Northman.
Wider effect of sanctions
Even without Hollywood titles, Russian cinemas face a more-pressing problem in terms of keeping their lights on, with equipment and spare parts also impacted by sanctions, payment and banking restrictions, and transport blocks.
Screen International spoke to Russia-based representatives of several western vendors and service providers, who agreed to answer questions on the condition of anonymity.
"There is a worldwide crisis related to lack of components for many products," says vendor A. "When the war started the situation got even worse because many logistics channels were blocked. Lead times are very long now, unfortunately."
Vendor B is even more blunt: "We are temporarily unable to provide service and support in Russia, Belarus and Ukraine until further notice." As such all of the company's operations in the region are on hold.
Asked whether they are still able to import equipment and spares into Russia, vendor C says: "Yes, but it depends on the equipment's brand. Some brands go much slower and face logistics issues. Other ones keep the same delivery terms. Many things will be changed but businesses keep on going. There are many ways out, and all companies struggle to keep on living, looking for ways out."
Vendor A adds: "We do our best to support our partners and clients."
There was widespread recognition that the timing could not be worse, coming on the heels of the pandemic. "The new crisis will probably force some cinemas to be closed," says vendor A. "We expect huge second-hand equipment market growth in the next few years in the region."
Lamps for projectors are a particular issue, with Russia still having a relatively low installed base of laser projectors. At the recent UNIC Cinema Days in Brussels, a figure was mentioned of 50% of Russian cinema screens possibly being dark already as a result of the combination of lack of films and spare parts and equipment.
Asked for any final thoughts on the current situation and the outlook for the cinema market in Russia, vendor A says: "The situation is absolutely terrible, and we try to help our Ukrainian friends and partners as much as we can. It's a huge tragedy for Russia, nobody expected it and very few support it despite what official statistics say."
Vendors B and C are more succinct, stating, "Stop the war," and, "Putin is not Russia," respectively.