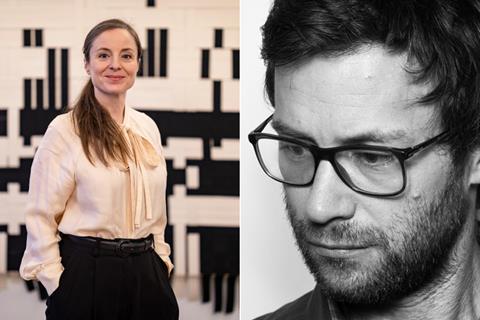 Copenhagen International Documentary Film Festival (CPH:DOX) returns today with its first physical edition in three years, requiring a refresher for its new directors and training for staff who have never worked on an in-person festival.
"It's a challenge to actually remember how to do a festival like this," says Niklas Engstrom, who was named artistic director in May last year, having worked alongside departing CEO Tine Fischer since the first edition of the festival in 2003.
"We have staff who have never done a physical festival," adds Katrine Kiilgaard, managing director of Copenhagen Film Festivals (CFF), the organisation which runs CPH:DOX. "They don't know what we're talking about when we say, 'People arrive here, and we need to take care of this and that on a practical level.'"
The festival's centre at Kunsthal Charlottenborg is reopening following a makeover, and will host film screenings, interactive works, an art exhibition and discussions, plus the industry-focussed CPH:Forum co-production and financing event. The main festival runs from March 23 to April 3.
Having previousluy worked as deputy director and head of industry and training at CPH:DOX, Kiilgaard was asked to take on the managing director role by the CFF board in February.
"We're old-timers who have some sort of recollection of what [a physical festival] is," says Kiilgaard. "I remember some things from 2019," jokes Engstrom.
The duo knew that both physical and digital plans were necessary, after the 2020 edition had to hurriedly move online with just a week's notice. "The ambitions and ideas we had for this year's edition – we had to back off a little bit on that," says Engstrom. "There would be too much time spent on things that might not happen."
However, with all Covid restrictions now removed in Denmark, CPH:DOX has pulled together a programme of more than 200 films, including 76 world premieres.
An impressive 427 industry guests are attending CPH:Forum on-site, with over 100 set to participate online. "Maybe we have fewer people who are just coming to hang around the festival – guests with no specific purpose," says Kiilgaard. "Those who have business to do are really coming."
The numbers include eight international delegations, travelling from throughout Europe and the Americas.
Hybrid theory
While the physical event represents a return to the traditional format, the online component will continue, with a separate digital edition running from April 1-10 on the CPH:DOX site.
"We had so many messages from all over Denmark, saying 'Please bring the digital festival back, because we can take part in this small town on the island of Funen, or in Jutland'," says Engstrom. "In Copenhagen they've had the great fortune of a festival bringing the gospel of documentary cinema to them for 19 years. That has not really been the case in other parts of the country so it's very much about bringing the gospel to everyone."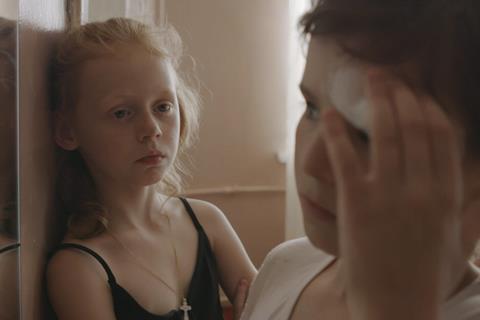 The festival is one of the first major European film events to take place since Russia's invasion of Ukraine on February 24. As a sign of solidarity, CPH:DOX added three Ukrainian titles to its line-up after the main programme announcement, which includes Sergei Loznitsa's 2014 feature Maidan, about the civil unrest in Kyiv at that time. The festival had already programmed four titles as part of a focus on Ukraine, with two competing in the main competition: Simon Lereng Wilmont's A House Made Of Splinters and Olha Zhurba's Outside.
Another question for festival directors is the extent of Russian involvement. Vilnius Film Festival director Algirdas Ramaska this week called for a boycott of all Russian films while Glasgow Film Festival dropped two titles from its line-up earlier this month due to Russian state funding.
With what Engstrom calls "a balanced position", CPH:DOX will not screen any films backed by the Russian state but will "welcome Russian filmmakers if they are making independent films not supported by Russian authorities".
Among these titles are Vera Krichevskaya's UK-German feature F@CK THIS JOB, which played festivals including IDFA and Doc NYC last year. It depicts the increasing political independence of Russian TV channel Dozhd, which has since been forced to close by Russian state regulators on March 1 this year. "It would be absurd not to be able to screen such a film that is so critical towards the regime in Russian just because the filmmaker is Russian," says Engstrom.
One title has been excluded: Ekaterina Selenkina's Detours, which debuted at Venice Critics' Week last year. The producer contacted CPH:DOX before Engstrom reached out, to support its removal from the selection; both producer and director have been exiled from Russia due to its depiction of the current police state.
Engstrom and Kiilgaard are aware that film festivals are not the primary agents in the conflict. "We're not NATO here," says Engstrom. "But an autocratic president [Putin] is using history and national identity as a force for changing the world. It is an act of support to say 'Ukraine is a real nation'."
"Ukrainians feel they have been overshadowed by Russian filmmaking for a long time. So it makes sense for a festival like ours to highlight Ukrainian films. Even though it's only a tiny thing, it's a supportive act."
Guest appearances
The dual challenge of Covid and the war could have dissuaded international filmmakers from making the journey to Denmark. That is why Engstrom is especially proud of three particular teams set to attend, who he feels represent the festival's thematic strands of science, art and society.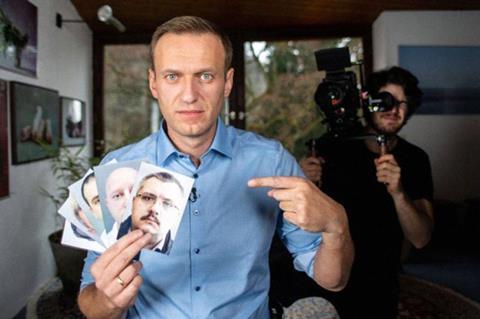 Firstly, Yulia Navalnaya, wife of jailed Russian opposition leader Alexey Navalny, will attend the festival alongside Daniel Roher, the Canadian director of Navalny, which debuted at the this year's virtual Sundance but has its first physical screening at CPH:DOX on Saturday (March 26).
Secondly, Belgian political theorist Chantal Mouffe will participate in a discussion about the rise of right-wing populism in Europe, in relation to Andreas Wilcke's German-Greek co-production The Voice Of The People.
And thirdly, US comedian John Wilson will present episodes of his HBO show How To With John Wilson, in which he attempts to give advice to members of the public on the streets of New York City.
On Monday, the festival screened the world premiere of Lars Ostenfeld's climate-focused documentary Into The Ice to 1,000 guests. Festival screenings officially begin from today (March 23). After three years away, feelings are running high.
"Excited and nervous," says Kiilgaard of how she is feeling, going into this year's edition. "It still feels a bit surreal that we will have a real festival going on in a physical space. But it is going to happen and that feels great."