The director on his coming-of-age love story set in the south of France.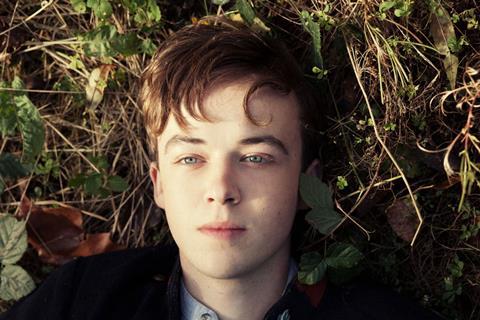 Andrew Steggall's feature directing debut gets its US premiere in the New Voices/New Visions strand at the Palm Springs International Film Festival.
The UK film-maker speaks to Jeremy Kay about his UK-France co-production, a coming-of-age story with strong personal relevance that premiered at the BFI London Film Festival.
Mongrel International handles sales outside the US and the film is available for US distribution.
Jeremy Kay: What is Departure about?
Andrew Steggall: Departure is a coming-of-age, coming out and first love [story] set in the south of France when a teenage boy Elliot and his mother Beatrice are packing up their holiday home. It's an exploration of the journey they both go on towards an understanding of each other and towards reconciliation.
Beatrice is getting towards the end of her marriage and Eliot has to confront his sexuality. It's a love story between mother and son. The act of love is giving each other permission to be complicated and malleable and sexual and human.
You pair Screen Star of Tomorrow Alex Lawther, who made an impression as the young Alan Turing in The Imitation Game, with Juliet Stevenson. How did that work?
We were pleased with Alex. I had seen him in a play by David Hare called South Downs and had spoken to him then and met with him a few years later. Juliet as Beatrice was extraordinary. They matched brilliantly and she brings a lot of that repressed middle-class angst.
Is any of this based on personal experience?
There is an autobiographical element to it. It sort of rang true to my adolescent experiences and has a kind of timelessness to it and is set in this very rural context. I had been to the location a few times and that's where we shot it.
Where was that?
We shot in Languedoc in southern France, by a river in a valley in autumn 2014. We shot over four weeks.
You say the season is important. Why?
Autumn was crucial to the mood and tone of the film. It wasn't a spring film. I came up with the story in autumn and it's about the end of something. It has that melancholic feel to it.
How was Departure funded?
We got angel investors on board early and then most of the development and production funding came from the BFI. We also got some gap financing.