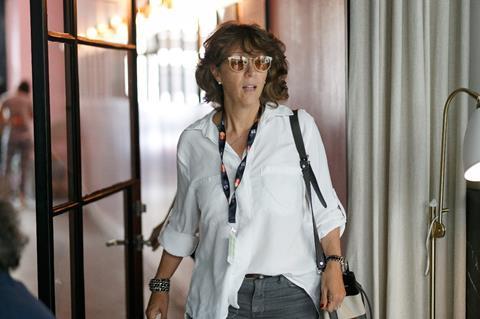 The seventh annual International Film Festival of Panama (IFF Panama) runs from April 5-11 and promises some of the best contemporary cinema through its Iberoamerican, central American, Caribbean, and international showcases.

Festival-goers will get the chance to catch up with opening night selection and Oscar winner A Fantastic Woman, Zama, Killing Jesus, BPM, Foxtrot, and local titles such as Diciembres, Panama Al Brown, and T'ACH. Ruben Blades Is Not My Name closes the festival. Overall there are 74 films in IFF Panama, of which more than 10% hail from local filmmakers.
But, as festival director Pituka Ortega Heilbron (a filmmaker in her own right) explains, IFF Panama is more than a screening event and boasts panels, a new environmental programme, a new venue, and a thriving industry scene designed to champion cinema from the region.
For details about the festival, click here.
How has the festival evolved over the years?
The festival has become so much more than an extraordinary selection of films for a hungry local audience. It has become, through our works in progress section, Primera Mirada, a platform for filmmakers of the Central American and Caribbean Region. It has become, through the IFF Panama Channel on Copa Airline flights, another voice to combat the anonymity of Latin American Cinema. It has become an educational window though our guests master classes and workshops for aspiring filmmakers.
Are there any significant changes this year?
For the first time we have the Green Program, which we have curated with the newly formed ministry of the environment. Even though we have always had films that deal with environmental issues as well as climate change, this is the first time we have a programme dedicated to the subject matter per se. We hope we can continue to do this in the years to come. We are also, for the first time, bringing our education section closer to the public. We are going to have two wonderful panels in our Cinepolis Venue. These are [about] the role of women in a global world and a panel on film criticism. This is significant because we have not been able to communicate to our audiences that all these other activities that occur during the festival are available to all, not just industry members, therefore we are bringing this closer to their reach.
We do have a new venue (Teatro Municipal Gladys Vidal) that is extremely significant because it is a theatre that used to be an Art Cinema, which later became an adult film theatre and then a government venue. The mayor's office has taken it back to its original roots and the theatre has been conditioned with a great projector and sound system. So, we are helping it become what it was always meant to be: an art cinema house. It is all very exciting.
What is the significance of this festival as a Latin American gateway and showcase for local talent?
We always tell our filmmakers that no other festival will nurture and champion their films more than their own festival. The exposure Panamanian films receive is significant with the local as well as international press. Audiences respond with their presence and their warm embrace of their films. It is also an opportunity for members of the industry such as distributors, other film festival programmers, sales agents, and producers get to see their work. It is important to note that this is a small, intimate festival. Guests really get to enjoy each other's work and wonderful things can happen in a conversation during a happy hour or our famous boat party.
Can you give me an idea of some of the anticipated premieres, attendees, and special events?
We have three Panamanian world premieres. Diciembres and Panama Al Brown both took over 20 years to make, and both won prizes of the National Film Fund, There is plenty of anticipation, especially with Diciembres, a fiction and an Opera Prima by Enrique Castro Rios. Panama Al Brown by Carlos Aguilar narrates the compelling life of the first Latin American boxing world champion, Alfonso Teofilo Brown (Panama Al Brown) who was a black man and gay. We also have T'ACH by Christian Escobar. This documentary presents the life and work of local chef, Charlie Collins, who was a pioneer of gourmet Panamanian cuisine. Panama has become quite the place with foodies around the world.
We also have incredible international guests that will impact and mark our festival forever. Among them: Daniela Vega, the actress of Oscar-winning A Fantastic Woman; Anna Serner, the director of the Swedish Film Institue; Klaus Eder, the head of Fipresci; Laura Michalcheshyn, co-founder of Sundance Productions; Geraldine Chaplin and her daughter Oona Chaplin Castilla; Everardo Gonzalez, probably the most relevant documentarian from Mexico at the moment; Michel Franco, winner of Un Certain Regard 2017; Giada Colagrande from Italy; Laura Amelia Guzman from The Dominican Republic; Eduardo Noriega from Spain; and Nahuel Pérez Biscayart of BPM. And then we have some rising filmmakers such as Alexandra Latishev (Costa Rica), Nelson Carlo de Los Santos (Dominican Republic), Enrique Castro (Panama), Abner Benahim (Panama) – all from Central America and the Caribbean.
Who are some of the local talent IFF will be showcasing?
Enrique Castro Ríos with Diciembres, Carlos Aguilar with Panama Al Brown, T'ACH, a doc about the evolution of Panamanian cuisine by Christian Escobar, Noches de Calipso by Fernando Muñoz, Yo No Me Llamo Rubén Blades (Abner Benaim, closing night film), Paname by Daniel Zapateiro (in our education section), Sin Voz by Alberto Serra, and La Fuerza del Balón by Alberto Serra.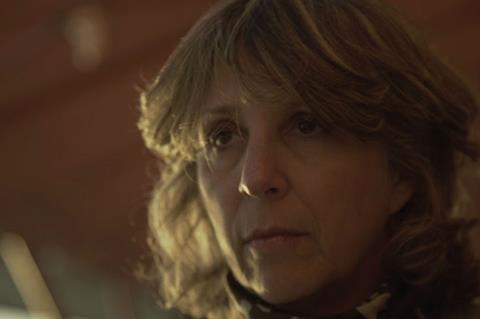 Tell us a little more about the significance of the distribution deal with Copa Airlines that you announced in Ventana Sur.
At the moment, we curate the films and Copa deals with the distributors. The festival's main concern is that this essential cinema gets seen by as many travellers that are willing to step out of the commercial cinema genre. It is a work in progress for us as well as Copa, but we are confident that it will be a win-win for the filmmakers, for Copa Airlines and IFF Panama. We stick to our promise to do something for these extraordinary films to take them out of their anonymity.
Is it possible to share data on viewership?
The agreement was announced in November of last year and even though it started slower than expected as of two weeks ago more than 50,000 people had clicked on the IFF Panama Channel in Copa Airlines. This is quite significant and we are certain that the numbers will grow exponentially in the next few months.
Are you about to announce other partnerships that boost IFF and Panama's profile?
Yes… [Further details were not forthcoming.]
Does IFF attract a growing international industry crowd?
Yes and I think this will increase with time as the cinema of the region grows. There is a direct connection between the film festivals of the region and the production of the region. This is why we put so much effort on this with Primera Mirada. We are absolutely committed to our cinema, which speaks a language like no other.