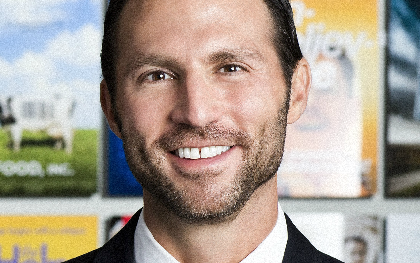 After winning the best foreign-language Oscar this year for A Fantastic Woman, Participant Media is back in the awards game with Venice Golden Lion winner ROMA (TIFF, September 10) and upcoming TIFF premiere Green Book (September 11).
President of narrative film and television Jonathan King talks about the appeal of ROMA, the value of screening in Toronto, and upcoming projects.
How did Venice Golden Lion winner ROMA come about?
Alfonso had been thinking about this story for a very long time and then almost three years ago told it to David Linde, who loved it. I got looped into the conversation and we discussed how and when and where Alfonso wanted to do it. David's relationship with Alfonso goes back to Y Tu Mama Tambien and covers more than seven films. They have a level of trust with each other that is rare. The Spanish language part of it was easy for us to embrace because of our past success with movies like No and A Fantastic Woman. We also supported Alfonso's desire to do the film in black and white because it was such a powerful part of how completely he was imagining the experience. Nobody is better than Alfonso at utilizing all the elements of filmmaking to transport audiences to specific times and places, and the incredible cinematography and sound design in this movie are testaments to that.
How does the film's storyline fit into Participant's ethos?
In so many ways. On an emotional level, it's a film about family, but telling this story from the point of view of a domestic worker is unique and brings a perspective that is severely underrepresented in popular culture. It's about the changing roles of women in society and how societal norms evolve, sometimes dramatically, in times of upheaval.
Why did you decide to go with Netflix?
We really wanted as many people as possible to see this film. From the very beginning, we were focused on making the best film possible and giving it the best and widest possible presentation, both in theaters and streaming.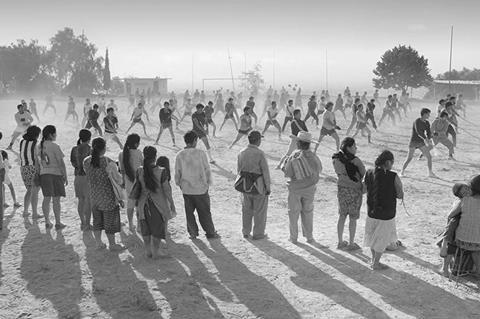 What is the value of Toronto for the film?
It's important to all of us to give audiences everywhere the chance to experience the film on the big screen and to have a communal experience with it. Toronto audiences are famous for their love of great cinema, and we're excited for them to see ROMA.
Is there an accompanying impact campaign for ROMA?
Yes. We will help build capacity for grassroots organizations in Mexico and the United States that support women from all social classes and walks of life, including domestic workers so that they may lead a life of health, happiness and well-being. The campaign also will encourage audiences to reflect on their own stories tied to the film's themes. The level of impact organizations we are in conversations with is incredibly exciting. Stay tuned!
Is there an expectation that you will deliver at least one major awards contender a year?
We always try to aim high with all of the movies we make and the filmmakers we work with. Going back to An Inconvenient Truth and continuing with Spotlight and Citizen Four and A Fantastic Woman, we have been lucky enough to gain a little bit of experience on the stage of the Dolby Theater. We don't make movies to win awards, but when a movie connects with audiences and then is recognized by our peers in the film community, that feels like real validation that we may have done something right.
What was the company's role on TIFF selection Green Book?
We produced and financed the movie through our joint venture with Amblin/Dreamworks. Pete and the producers brought us the project last year and the script was so winning that we jumped on board right away. In the way that sometimes you just get lucky, the pieces came together quickly and we were able to shoot it over the holidays, mostly in Louisiana.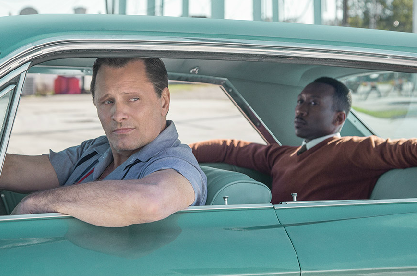 Same question for On The Basis Of Sex. Will it get a festival launch later this year?
Robert Cort [producer] brought us the script a few years ago. We worked with him to develop and package it and then produced it together, with financing and distribution through our joint venture. The movie is a rousing crowd-pleaser – funny, romantic, inspirational – so a festival premiere would be great, but it needs to align with our Christmas release date, so again, stay tuned!
Is it possible to define Participant's target audience?
Audiences have so many choices now, and they're very demanding, as they should be. One thing they seem to be demanding more of are films and television that allow them to engage with issues in the real world, no matter what genre or form that might take. Now, more than ever, we're seeing the rise of the "conscious consumer" – moviegoers who are discriminating, who like to be challenged, inspired and engage in real world issues. Black Panther and Green Book are very different kinds of movies – one is a superhero fantasy and one is a music-driven true story set in 1962. But both offer audiences truly rewarding cinematic experiences while also challenging them to think about issues of race in the world today. I don't know if that defines an audience, but we are eager to engage with those people around the world who love movies and love to be inspired.
What is Participant doing better and more of now than when it launched? What has dropped off the company's list of priorities?
One thing we're doing differently is that we have on-going distribution relationships for about half of our slate each year, with a strong sales and marketing infrastructure supporting all our films. We have output deals with world-class distributors like Focus/Universal, eOne, Nordisk, CJ, Lev, and Alibaba. They are all very supportive of the kinds of films we are seeking to make, and they understand and support our efforts to engage audiences with social impact initiatives. Companies have to be incredibly creative and resourceful about how to get movies in front of audiences worldwide and we feel lucky to be in business with some of the best. Having that kind of consistency of distribution is proving to be really beneficial to us and the filmmakers we work with.
What's in the pipeline?
We have some great films in the pipeline that I can talk about soon, but we are also very excited about the launch of our television business this year. America To Me, the ten-part docuseries from Steve James, just premiered on Starz. We are in production right now on our first scripted show, Ava DuVernay's limited series about the Central Park Five case. We are producing it with Tribeca Films and it will premiere on Netflix next year. and