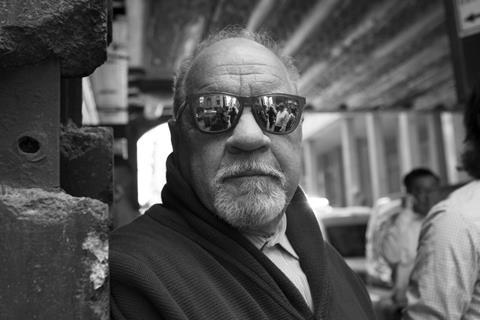 When Paul Schrader, the former enfant terrible of American cinema, sat down 18 months ago to write First Reformed, which has earned praise at Venice and Telluride, two things were uppermost in his mind.
Schrader wanted to make a spiritual film. The Golden Globe-nominated Taxi Driver and Raging Bull screenwriter had explored spiritual films in his early days as a critic, but oddly for a man raised in a Calvinist household, had never made one. "My career didn't go in that direction. I drifted toward psychological realism and action and sex and violence," the writer-director says in a rapid-fire rasp down the phone.
And yet Schrader says First Reformed, which screens here from September 11 and stars a quietly engrossing Ethan Hawke as a minister haunted by the death of his son, is the film he has been preparing to make for almost 50 years.
It was over lunch with Pawel Pawlikowski, discussing the latter's Oscar-winning Ida, that Schrader realised it was time. "Pawel was saying that he goes back to Poland and for $2m he can make any film he wants," he says. "I said to myself, 'Well, technology has changed now. I could probably get a film like this made.'"
The other thing he was fixated on was control. A contretemps with the producers of his 2014 Nicolas Cage CIA thriller Dying Of The Light, echoing a clash in the early 2000s that saw him booted off the Exorcism prequel, flicked a switch inside his head. "Because of Dying Of The Light, when I went back to Nic [Cage] for [Cannes Directors' Fortnight 2016 selection] Dog Eat Dog I had to have final cut. I said, 'I'm not going to go back to this man again and fuck him again,' so I had final cut on that film. It was just a matter of getting final cut again on this film."
And he did. Gary Hamilton's Arclight backed Dog Eat Dog and after a dinner with Schrader in Cannes last year, returned for First Reformed. Schrader shot in Albany in New York state over 20 days in January and February. "You move very, very fast today and in 20 days you get more raw footage than you got in 50 days 35 years ago," he says.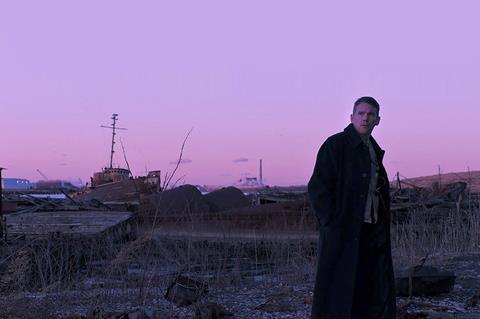 Artistic collaboration
Schrader realised as he wrote that Hawke would be perfect as the clergyman whose sense of purpose is reawakened by a parishioner in need (Amanda Seyfried). "He's now 46, so you can really discuss things with him as an artistic collaborator," says the filmmaker. "When you show him the film you know you'll get the opinion of someone who is smart and not the opinion of an actor who is vain.
"I said to him, 'This is a lean-back performance: you lean away from the viewer — you're not leaning into the viewer,' and he understood exactly what I meant by that."
Seyfried impressed Schrader, not least because of her commitment despite being heavily pregnant. "She had a cut-off date you couldn't negotiate, so that forced the hand and got the cashflow going."
The director of American Gigolo, Affliction, Adam Resurrected and Venice 2013 entry The Canyons has revelled in the range of his oeuvre, although he knew he would eventually make a film about faith because he says it is embedded in his DNA.
It also seems he cannot outrun the legacy of arguably the most famous film of his career. "It was only when I was in the editing room that I thought there was a lot of Taxi Driver in this film," he says. "I didn't realise it when I was making it and realised afterwards that 42-year-old glue was still holding this story together."
While the crisis of faith in institutions and the established order that informs so much of First Reformed suggests a comparison with Trump's America, Schrader counsels caution. "We were shooting after he was sworn in. You have to be careful about that because it invites a certain type of creative laziness when you have a target that's so simplistic."
Speaking of the president, Schrader got a visit from the authorities last November when he posted on Facebook that Trump's election victory was a call to violence in a manner reminiscent of the 19th-century abolitionist John Brown. "I think we are in a kind of John Brown moment. We'll see. We've learned that political events can mutate very fast."
For now, Schrader has First Re- formed to savour. He is reminded of a line from Sam Peckinpah's 1962 western Ride The High Country, when Joel McCrea tells Randolph Scott all he wants is to enter his house justified. "That's sort of how I feel. I can enter my house justified now."