Ahead of Film Stars Don't Die In Liverpool's world premiere at the Toronto International Film Festival on Tuesday (September 12), Wendy Mitchell talks to the true tale's producer – and creative custodian of the Bond franchise – Barbara Broccoli.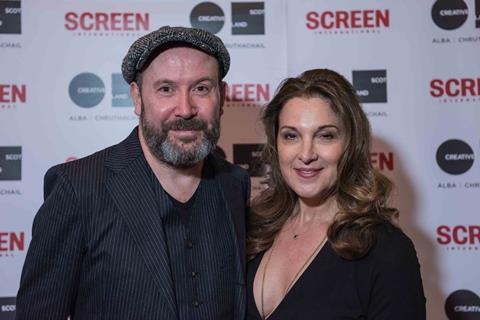 When Screen first spots Barbara Broccoli on a film set, the famed James Bond producer is eating cut-price digestive biscuits, making her own cup of tea and keeping extras happy by giving out Kinder eggs.
It's summer 2016 in Liverpool, on the set of Film Stars Don't Die In Liverpool, a film she had been hoping to make since 1986. That's the year young Liverpudlian actor Peter Turner first published his memoir of the same name, about his unlikely romance with Hollywood star Gloria Grahame. "I love the story," says Broccoli, who had met Grahame socially with Turner in 1980. "It's such a romantic story. And I love her fascination with Liverpool."
Jamie Bell and Annette Bening take the leads as Turner and Grahame; Julie Walters and Kenneth Cranham play Turner's mother and father. The other cast includes Vanessa Redgrave, Stephen Graham, Frances Barber and Leanne Best.
Though best known for her role as gatekeeper (with half-brother Michael G Wilson) James Bond franchise, the US-born, London-based Broccoli is proud to be making this film about humbler characters. "Peter's family are good decent people. We don't celebrate good family people enough in film, there's so much cynicism in the world," she tells Screen during a summer 2016 set visit. To read the full set report, click here.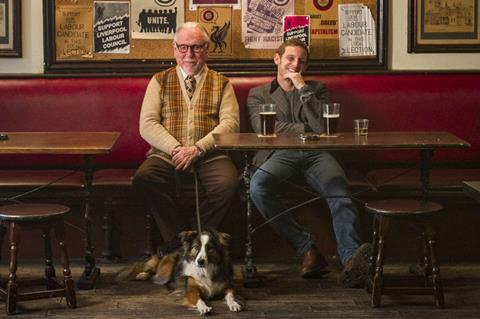 "It's nice to go to see a grown-up movie," she continues. "But young audiences might also come to see it because of Jamie Bell. We could sure use a love story right now."
Broccoli also hopes Film Stars introduces Grahame – film noir great, Oscar winner and co-star with Bogart in In A Lonely Place, among many other credits – to new audiences. "I hope it will bring Gloria to attention, that the audience will go home and Google her. She was such a maverick."
Film Stars shot on location for seven days each in London and Liverpool, and also at Pinewood's Studio 3 (Broccoli, of course, has a long history with Pinewood from Bond's legacy there). IM Global co-financed the film and is handling international sales. Lionsgate UK will release on November 17; Sony Pictures Classics has acquired rights for North America, Eastern Europe, Germany, and Asia pay television.
Film Stars is directed by Paul McGuigan (Lucky Number Slevin) and written by Matt Greenhalgh (Control). The DoP is rising talent Ula Pontikos (Lilting), production designer is Eve Stewart (Les Miserables) and editor is Nick Emerson (Good Vibrations).
Broccoli has been able to draw on some of her expert Bond collaborators even for this smaller production: costume designer Jany Temime, make-up and hair designer Naomi Donne and casting director Debbie McWilliams.
"It's a dream come true to make this movie. It feels like we've got the best of the best [with cast and crew]," she says. Watching one key scene had her crying at the monitor: "I was in pieces at the emotion of it all."
Industry supporter
Broccoli rarely seeks attention for herself. She'd prefer to let the films speak for her. She is a trustee of youth film organisation IntoFilm, where she also does hands-on mentoring (she has also served as a mentor for industry training scheme Inside Pictures).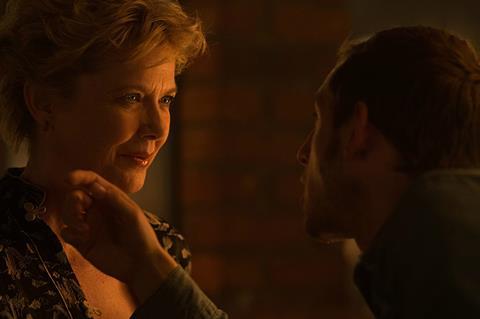 The daughter of Albert R Cubby Broccoli, she has controlled the rights to the James Bond series since she and Wilson took over Eon Productions in 1995. The franchise is now worth $5bn and counting, with a bidding war currently underway for the right to produce and release the next instalment – which will be Daniel Craig's final outing as the British secret agent.
Broccoli didn't make Film Stars through her Eon banner; instead, it was produced by The Bad and the Beautiful, the single-purpose company she founded with producer Colin Vaines for this film (the company name is taken from the 1952 film for which Grahame won her best supporting actress Oscar). Alongside her focus on the Bond films, Broccoli has taken time to serve as executive producer on other UK indie features in recent years, including Corinna McFarlane's The Silent Storm and Tom Browne's Radiator.
"I like making movies I want to see," she explains. "I want to make British films on all scales." She is especially keen to work with UK talent, describing Jamie Bell as "a hero of British cinema… The talent in Britain is extraordinary."
Even with Bond 25 (still untitled) soon going into production for a November 2019 release, Broccoli has other side projects in the works. "I have a few other lower-budget films in mind and a couple of theatre pieces, too," she says.
While there has yet to be a female Bond, Broccoli is keen to support women in the industry and would "of course" consider female directors for the 007 franchise.
"There are a lot of women working on this production [Film Stars] which pleases me very much," she says. "It's incredibly important to support change in front of and behind the camera. I love working with women. It's a different vibe."
That's important to her day-to-day work at Eon, too. "We have to promote women within the industry," she says. "Women are often tasked with taking care of children and ailing parents, so it's hard for some women to sustain a career in this industry. We have to be more family-friendly, with childcare, flexible hours and job shares. At Eon we have a lot of women doing job sharing and it's easy with technology."
Film Stars marks the first time Broccoli has shot in Liverpool, a city that has recently welcomed shoots such as Florence Foster Jenkins, Suffragette and TV's Peaky Blinders.
The City Council and Liverpool Film Office have both been supportive, Broccoli adds. "It's important to me being involved in the British film industry that we support the film community outside of London," she says.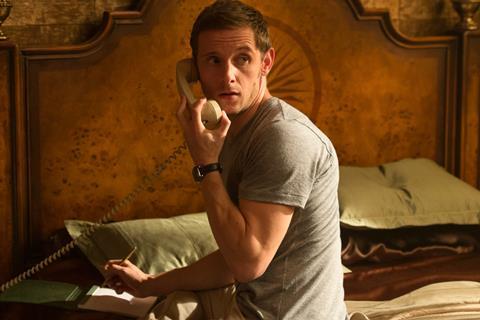 Life on set
It's impossible to get a comment from one of Broccoli's production colleagues that doesn't sound gushing, but this very famous woman is down-to-earth and hardworking on an indie film set.
"Barbara is an unbelievably impressive producer," says Vaines. "She creates a family. She's brilliant creatively and she's so on it with physical production. It's a little daunting working with her because she's such a remarkable person."
McGuigan adds: "Barbara is the most extraordinary woman I've met in my life. She's so emotionally attached to this film, she's supported me and been wanting me to be better. So many producers don't understand that. She has a very maternal instinct, wanting to make sure everyone's happy – that's a real skill."
Even sitting on a cold concrete doorstop on a nippy summer day in Liverpool, Broccoli loves her job: "It's such an exciting world making movies. I grew up doing it. It beats working for a living."