Piers Wenger is controller of BBC drama commissioning for more than 450 hours of programming across the year. He joined the BBC in late 2016; before that he was head of drama at Channel 4 and head of drama at BBC Wales, where he was an executive producer on Doctor Who. Upcoming commissions include A Suitable Boy adapted by Andrew Davies, Dark Mon£y from Levi David Addai and Gold Digger from Marnie Dickens.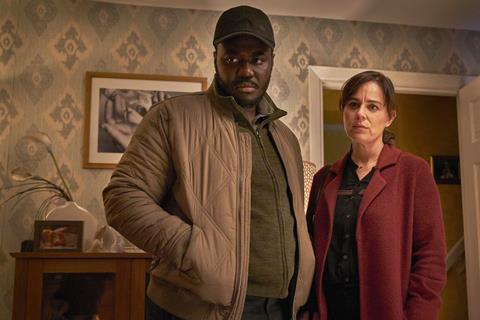 What dramas are working on the BBC?
The overriding trend is the need to keep surprising the audience with the unexpected. That trumps any genre. It is about giving an audience an experience they haven't had before, as well as stories that feel relevant and contemporary in theme even if not in setting, so there is immediacy to the story. Last year, a range of shows broke through — from A Very English Scandal to Bodyguard, The Cry and Mrs Wilson.
What is the state of the drama market now in 2019?
It feels very volatile. We have seen the big shift in the past 18 months [away] from SVoDs actively courting partnerships and wanting to co-finance a lot of shows that the BBC was producing. They are still working with us on certain shows. But we're now forming strong partnerships with cable channels including HBO, FX and AMC. They are very aligned with the BBC in terms of having an appetite for authored, distinctive content that feels relevant.
How has the rise of streamers and over-the-top (OTT) broadcasters impacted the TV drama space?
There is a lot of hand-wringing that goes on about the impact of SVoDs on drama in the UK and for PSBs. In many ways, it's a real palate cleanser. It forces everybody to be very clear about what they do, and how they are different from their competitors. So for us it has really helped focus on bold, original, authored British storytelling. Generally, it is a very stimulating time. Of course, there are downsides. The impact SVoD has had on the cost of making dramas in the UK is obviously not great for broadcasters whose licence fee hasn't increased to reflect the higher cost of drama. So we're reliant on partnerships to make the licence fee go further. We have to work hard to make those partnerships and financial models work.
How has this impacted budgets?
We don't start from the point of view that we want to spend X amount on a show. We have to start with the story, and with stories that feel relevant and that great writers want to originate — and we build out from there. We have a big slate and the opportunity to commission a broad range of drama, both big and small. We have His Dark Materials, a very big, costly drama. But it has an amazing British IP at its heart, it is written by one of our greatest living stage and screen writers [Jack Thorne], and has the best of British acting talent. It feels utterly British and can definitely compete on the international stage. At the other end of the scale, we're making The Barking Murders [about serial killer Stephen Port], a three-part factual drama. The theme that runs through all of them is British authorship and British context.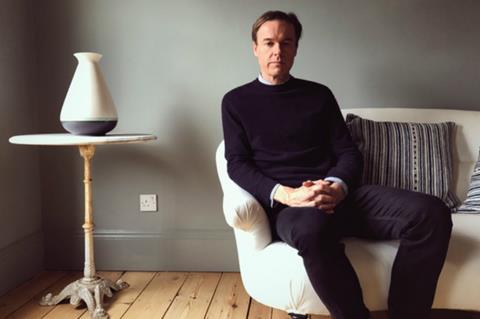 What about the competition for talent?
It has become more intense. There is huge competition for both writers and IP. It means you have to be really on the ball about new work, new IP and new novels. That was the case with Sally Rooney's novel, Normal People; Sally is adapting that now for production later this summer. I think there is a level of trust and engagement between the BBC and many great British writers and talent. Also, in a world where shows can get very lost on SVoD, and where SVoD don't promote every show they commission, writers and producers are really awake to the value of having the BBC as a platform and a linear transmission. They know that the night their work airs it will be seen by millions of people.
Are audiences becoming harder to retain across a series — and does this impact the writing?
Without a doubt. We are very focused on finding stories that UK audiences are going to need to watch on the night. We talk about that a lot. There's an immediacy to a high-quality thriller story with characters that you really obsess over, and have ambiguity and layers to them.
What series do you have coming up?
We're interested in trying to find British stories that will have global resonance. We have Gentleman Jack coming up, an utterly British story set in Yorkshire during the 19th century from a quintessentially British storyteller [Sally Wainwright] with Suranne Jones in the lead. The show couldn't be more British — and it is also a big show for HBO, who are getting behind it. We have World On Fire, the story of the first weeks of the Second World War, set in Manchester, Paris and Warsaw. It has an international setting and context. But it is written by Pete Bowker, a brilliant British writer with a distinctively British tone of voice. And A Christmas Carol — which couldn't be a more British piece of fiction. There's a huge appetite for British content globally, but we don't start by thinking what our US partners might want to join on. It starts with finding a story that feels resonant and for which the writer has a great passion.
What are you looking for in a TV series specifically?
Audiences are usually most stimulated by strong, contemporary stories that have a propulsive narrative, and that often does mean thrillers. But we'd also like to find stories that can feel relevant to the audience without taking that thriller path. We always look for range.