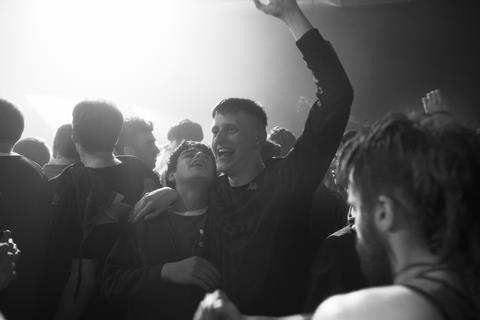 Beats is the second film from Brian Welsh, but it also represents a new beginning for the Scottish director.
It is the first time he has made a feature without film school involvement. His debut In Our Name was his dissertation film at the National Film and TV School, made for £50,000 for Curzon Artificial Eye. It scored star Joanne Froggatt a British Independent Film Award for most promising newcomer in 2010. He also made BBC3 title The Rat Pack, about snooker in the 70s, in 2016.
Beats is based on a story close to Welsh's own past. Set in 1994, the film depicts the friendship between two teenage boys, Johnno and Spanner, as they dive into the grimy underworld of the Scottish 90s rave scene. The attempts from authority to prohibit their fun only heighten the sense of rebellion and risk.
Welsh worked with playwright Kieran Hurley to adapt Hurley's one-man work of the same name. After a lengthy development, the film shot in spring 2017, produced by Sixteen Films' Camilla Bray through her company Rosetta Productions, with Steven Soderbergh as an executive producer. Backers include the BFI, Creative Scotland and BBC Scotland.
Beats has its world premiere opening the Limelight programme at International Film Festival Rotterdam on Thursday January 24, after which it will play Slamdance Film Festival in the US.
Then follows a homecoming as the closing night film of Glasgow Film Festival in March, before a UK release on May 17 through Altitude Film Entertainment.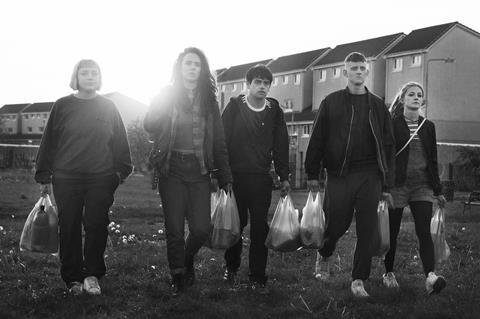 How did you come to the story of Beats?
I'd been trying to develop a story about that period in the 90s, set in the world of electronic music and self-discovery. I saw Kieran's play five or six years ago at the Bush Theatre [in London] and was completely mesmerised by it. I felt like it was articulating my own experience in a way that I didn't really have the words or self-knowledge to at that point. There was something universal about the story, but also quite culturally specific, and also very specific to the place that I grew up in. I approached Kieran and we spent the following five years developing this one-man play into a multi-character movie.
How did you both make that transformation from a one-voice play into multiple characters?
We shared a lot of the same reference points in terms of people and we come from quite similar backgrounds, so we recognised a lot of the same people. A lot of my personal stuff came into the peripheral characters that are important in Johnno and Spanner's lives. Also we tried to map out what this bigger day, bigger night, bigger moment on a personal level meant to the boys.
What was behind the decision to shoot in black-and-white?
I felt very much like I wanted the film to be like a memory, like some kind of chapter drawn out from this scrapbook of a past. But also I felt it elevated the story. I wanted to mythologise it. I just think it looks really cool.
Does the class commentary of the film have a relevance today?
It's absolutely key to the story. 1994 was also the year we had a shiny new aspirational leader of the Labour Party. I remember the sense of optimism and excitement that people felt at that time, perhaps not realising that what was to come in future years was ultimately a real sense of betrayal. It really divided communities further, in terms of those who were able to get on board with the newly-packaged Thatcherism, and those that couldn't. If you look around now, those divides are absolutely gaping.
You use footage of a Tony Blair speech; is he a target of the film?
Yes. In terms of the erosion of civil liberties, and how the criminal justice bill was really an attack on dissent, and alternative ways of thinking, and how Blair was unopposed to that ideologically and continued that war.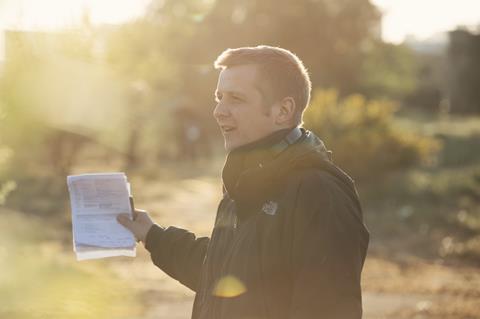 What was Steven Soderbergh's involvement?
Steven contacted me some years ago because he'd seen Black Mirror [Welsh directed season 1 episode 'The Entire History Of You'], and he also weirdly knew a bit about snooker in England in the 70s and 80s, and watched The Rat Pack. I explained I was in the middle of this soul job vs money job dilemma. He very much advised me to follow my heart and to make Beats, and offered to shepherd me through the process. He's been incredibly generous and supportive.
Does the film fall into the heritage of Sixteen Films?
I want to make films that have something to say - about the world that we live in now, or then. And there's a very big questioning of larger forces, powers of authority in our lives, and the justification for that authority. And I suppose in that sense it is an inherently political idea.
What does it mean to play at Rotterdam, and then to close Glasgow?
The impression I get of IFFR is it's developing a real reputation as being a more grungy, indie, more risky festival than some of the mainstream ones. There's a real buzz about the Glasgow screening – the tickets for all three screens sold out within 40 minutes. It's my understanding that the Arches - a nightclub/rave venue/cultural centre which was closed down some years ago – will be reopened for the night in question, so the plan is that after the film screens that we'll have a bit of a shindig there.