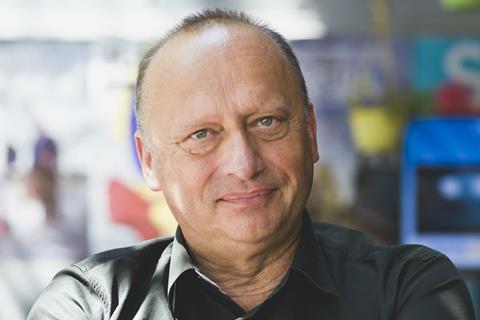 25 years ago, Sarajevo Film Festival was planning for its first edition; its aim to try and restore culture and pride to a region that was still at war until December 1995.
Now, as the festival reaches its quarter century, it hosts top-level film talent, world premieres from established directors – and is welcoming a new multiplex chain to the city in 2020.
Austria's Cineplexx, which has 48 multiplexes in territories across Europe, is building a new site with eight screens and a 1,400 capacity in the city's central Marijin Dvor neighbourhood, right next to the iconic yellow Holiday Hotel.
25 years ago that building was a refuge for international journalists from the war raging outside, with the indoor walls still bearing holes from stray bullets; soon guests will look out on a 5,000 square metre building hosting state-of-the-art cinema technology. The festival acts as a local partner for the new cinema, and will host screenings there from next year.
Mirsad Purivatra - founder and artistic director of the festival and a constant through the two and a half decades of change - says the arrival of an international cinema chain is part of the next stage of growth for the festival, which can currently accommodate around 100,000 visitors.
"That is going to be the important infrastructure site for us, with the possibility that we can grow the program with activities and professional standards," he said.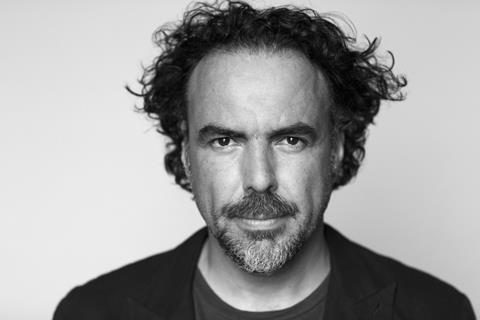 Film talent
Part of what keeps the crowds coming back is the festival's ability to attract top-level film talent from around the world to the region.
Guests in past editions have included Angelina Jolie, Brad Pitt, Morgan Freeman, Michael Moore and many others.
Headlining this year's event (Aug 16-23) is four-time Oscar winning director Alejandro González Iñárritu, following his compatriots Alfonso Cuarón and Gael García Bernal from previous years.
He is one recipient of the honourary Heart of Sarajevo award, alongside Polish filmmaker Pawel Pawlikowski (who opened last year's event with Cold War) and French actress Isabelle Huppert.
Purivatra is not just inviting these luminaries to walk a red carpet and take pictures though; he is keen to put them to work, to the benefit of the region's aspiring filmmakers.
The aforementioned trio will each give a masterclass about their careers, alongside sessions from filmmakers including Béla Tarr, Nadav Lapid and Elia Suleiman.
"This is our contribution to the development and improvement of the work of regional filmmakers," Purivatra said. "That is how we can best support them, to give them the chance to meet some of the masters."
Ruben Östlund, the Swedish director of Force Majeure and Palme d'Or winner The Square, will chair the five-person Competition jury.
That jury also includes two people who recently announced they are leaving their current roles: Funa Maduka, director of international original films and acquisitions at Netflix, and Bero Beyer, festival director at International Film Festival Rotterdam. Maduka has not revealed her next steps yet, whilst Beyer will succeed Doreen Boonekamp as CEO of the Netherlands Film Fund in March 2020.
Their presence feeds into the impression that this is a festival where key international business is happening. As does the positioning of the CineLink industry strand across the majority of the main festival, ensuring the more than 1,000 guests are present for both meetings and screenings.
Local talent
For all the perspective is broadening, however, the festival is still very much centred on Southeast Europe, and Bosnia in particular.
Purivatra cites Bosnian director Ines Tanović's festival opener The Son as a personal highlight of this year's programme. Set in the capital itself, it follows Arman, an adopted teenager struggling with life in contemporary Sarajevo.
"It is a very 'Sarajevo' film" says Purivatra. "You can touch Sarajevo in this film – it is a story about family and the recent history of Sarajevo."
The Son is one of four world premieres in the nine-strong competition for films from the region, alongside Heidi from Romania's Catalin Mitulescu, Open Door from Florenc Papas and Rounds from Stephan Komandarev.
Mitulescu and Komandarev have previously debuted films at Cannes, while Germany sales company Patra Spanou picked up worldwide rights to Papas' debut at Cannes this year. To have these titles launch in Bosnia is evidence of the growing status of Sarajevo, and its capacity to bring the international industry to the Balkans.
Reflecting on his 25 years in charge, Purivatra says, "We started with a vision and very precise goals. It took a lot of time… but I think the festival is recognised as the central meeting point for Europe. Everybody is happy to be in the city."
That is the message from Sarajevo: the war is long over, but the festival is here to stay.