As there is more and more campaigning about gender equality in film, Screen looks at who is moving beyond words and offering real money for women to make features.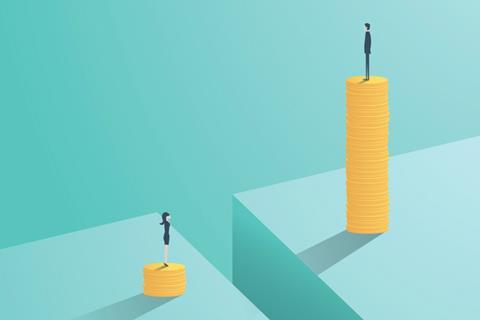 To misquote Jerry Maguire, who is showing female filmmakers the money? There are hundreds of excellent organisations, educators, collectives, festivals, research bodies, mentoring programmes and labs who are doing great work to support women behind the camera, but what about the funding piece of the puzzle? Where are the pots of money only available to women to make feature films?
A number of female-focused production companies have sprung up around the globe in recent years. Abigail Disney and Killer Content joined forces in 2018 to launch Level Forward to back entertainment projects driven by women and people of colour.
It also has a philanthropic fund to support non-profit organisations fighting causes like gender discrimination and sexual harassment. Its first projects include Semi Chellas' drama American Woman and the stage musical Jagged Little Pill, inspired by Alanis Morissette's music.
Another US production outfit boosting female creatives is New York-based Tangerine Entertainment, which can produce on its own but prefers to usually collaborate with other producers. Past projects include Rachel Israel's Keep The Change, Megan Griffiths' Lucky Them starring Toni Collette, and its latest production now in post, is romantic comedy Modern Persuasion, directed by Alex Appel and Jonathan Lisecki.
Tangerine usually raises equity finance project-by-project but also has set up fiscal sponsorships to accept tax-deductible donations for some of its projects. The company also runs the Tangerine Juice Fund, a crowdsourced, donation-based fund that provides grants to first and second-time female feature directors through partnerships with regional film festivals.
Anne Hubbell, founding partner of Tangerine, says, "In the past couple of years, there has been lots of talk and reporting on women directors and more female representation. But the numbers have not really changed. Statistics show that we still have a long way to go. Tangerine was founded with the mission to make work by female creators and to build a support a community for that work."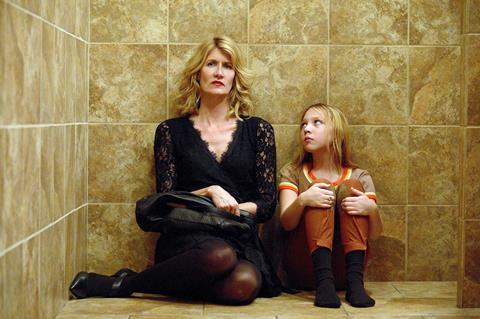 Also in New York, Gamechanger Films' female-centric production fund operated for three years and backed a slate of 10 films – including Jennifer Fox's The Tale and Sarah Adina Smith's Buster's Mal Heart – which earned a positive return on investment and garnered a number of awards. As that fund is now wrapped up, Gamechanger's partners are currently exploring the future direction of the company.
Since 2005, Chicken & Egg Pictures has provided more than $7m in grants to 300 women filmmakers working in documentary.
Jenni Wolfson, executive director of Chicken & Egg Pictures, says, "As an organisation, we help filmmakers map out career development and opportunities for funding so that they are able to make their first, second and even fifth films. Film fundraising is such an important part of the process and can be a big hurdle. Without money, documentaries can't get made."
Chicken & Egg Pictures' funding is raised from individual donors, foundations, and organisations. The (Egg)celerator Lab accepts filmmakers from around the world, and for the first time this year, the Chicken & Egg award is now open to filmmakers based internationally. Chicken & Egg Pictures has backed award-winning films including Alison Klayman's Ai Weiwei: Never Sorry and Kim Longinotto's Dreamcatcher.
Wolfson notes, "The last few years have yielded incredible conversations and growing awareness in regards to the underrepresentation of women filmmakers in film. Still, we know public interest in gender parity will not last forever on its own, and that we must take advantage of this moment since our work is as urgent as ever."
"Especially for women who didn't go to film schools, who lack a financial safety net, who have family obligations, or who face bias in race, class, disability, and geography, there are roadblocks and biases that slow down or even halt their careers. There is still tremendous racial and gender disparity in documentary film and it takes time and an industry-wide commitment to make lasting systemic change."
Long-serving organisation Women Make Movies helps with fundraising through its Production Assistance Program; the group can become a film's fiscal sponsor, acting as a non-profit tax-exempt umbrella organisation that accepts and administers contributions to a film's budget.
Some other female-focused production outfits include the UK's Boudica Films, Finland's Tuffi Films, Norway's Barbosa Films, and a bumper crop in Los Angeles including Emergence Films, Majority, We Do It Together, Lynette Howell Taylor's 51 Entertainment, Bruna Papandrea's Made Up Stories, Laura Lewis' Rebelle Media, and Will Ferrell's Gloria Sanchez Productions.
Top actresses like Rose Byrne, Reese Witherspoon, Virginia Madsen, Natalie Portman, Charlize Theron, Alicia Vikander, Lena Dunham, Jessica Chastain and Drew Barrymore all have set up their own production companies.
Other financial incentives include 10% for 50/50, a partnership between Women In Film & Television International and post-production house Chimney, a network of production services and post companies that offer 10% discounts for gender-balanced productions.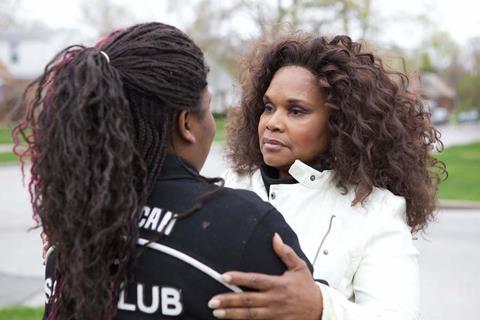 In Europe, 84% of public funding resources are given to male-directed films, according to the EWA Network. To combat that, France has taken a bold step by offering a bonus 15% of CNC funding to productions that pass a points test for gender equality. "I believe in financial incentives. When things do not change on their own, or too slowly, it's up to us to change them," French Minister of Culture Françoise Nyssen said when announcing the bonus funding.
Also in France, former CNC president Eric Garandeau has helped launch Venus Victrix, which will be accessible to global female filmmakers. It is set up as an endowment fund so that donors (whether companies or individuals) can qualify for a 60% tax cut on their contributions.
At Cannes 2019, Film Fund Luxembourg and Screen Ireland announced a new co-development fund for feature films written and/or directed by women, backing projects with €40,000 each in this pilot year.
The Swedish Film Institute, a leader in gender equality, has previously threatened to ringfence some of its production funding for women but hasn't had to do that because it has recently seen increasingly ambitious applications by women for its general funding. To keep up that pipeline, the SFI has launched a €300,000 script initiative to support female Swedish screenwriters to develop bigger-budget feature films budgeted over €3m.
Getting bigger budgets for women is one important next step, says Swedish Film Institute CEO Anna Serner. "We saw in our last report that men tend to write about men and women about women. And in the same report, we could clearly see that it was the films with the bigger budgets that got almost all audiences. So if only men get to do the bigger budgets the audience will almost only see films made by men, that are most probably about men. It clearly means we will keep on having a lack of diverse stories if we don't work with both gender equality and diversity."
Serner is encouraged by the growth of female-focused production companies around the globe, especially if women are running those companies and controlling the IP. "I think we have seen so many film companies that have only been working (and still are working) with only men that some that will be working with only women will be an interesting addition to the production landscape. And hopefully to the diversity of perspectives of the stories."
Helene Granqvist, president of Women in Film and TV International (WIFTI), would love to see the creation of a female-focused pan European fund that could combine private and public money. It would be even better if that funding went to people whose stories haven't traditionally been told – whether diverse new entrants or women of a certain age – taking inspiration from Meryl Streep's support for The Writers Lab, a program for women screenwriters over the age of 40.
"I'm so curious what would stories we'd get if you give people this space. Think of the opportunity!"
She adds, "When we talk about gender equality we have to talk about power and resources, who gets the resources? That's crucial."
Selected feature film funding resources for women
New York Women In Film and TV grants