Writing and directing a film about a deaf family was one steep learning curve for Sian Heder. Screen talks to the Coda filmmaker about putting authenticity at the heart of her creative approach.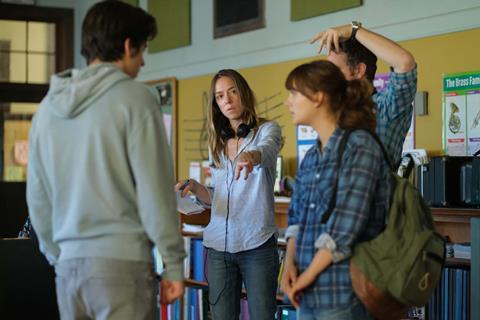 "Everything was new. I was coming in as an outsider," says Sian Heder about her second feature Coda, a breakthrough work that has plunged the filmmaker — for the first time, and at the age of 44 — into the conversation for major film awards such as the directing and adapted screenplay Oscars.
Heder is the child of artists, who originally embarked on an acting career in New York before moving to Los Angeles, where her interest shifted to behind the camera. She studied directing at the American Film Institute and had her breakthrough as a writer and co-producer on Netflix series Orange Is The New Black.
Coda (an acronym for 'child of deaf adults') follows teenage girl Ruby Rossi, played by Emilia Jones. Ruby is the only hearing member of her family, and muddles through supporting her deaf parents and brother Leo, helping with the family fishing business and striving to pursue her own singing ambitions.
"I needed to forge relationships before I even started writing and make sure I had deaf voices in the mix as collaborators from very early on," recalls Heder. "At first, it was outreach to everyone in my social circles saying, 'Can you connect me? Do you have a deaf friend? Do you know a Coda?' Two of my Coda consultants on the script came through a friend from high school."
She also turned to actor Elliot Page, who had appeared in Heder's debut feature Tallulah — a 2016 Sundance Film Festival premiere starring Page as a van dweller who is mistaken for a hotel maid and becomes temporary parent to a toddler. Page had appeared in Zal Batmanglij's The East (2013) alongside Hillary Baack — "a wonderful deaf actress" who signed on as Coda's American sign-language teacher. Heder also started attending productions presented by Los Angeles theatre company Deaf West productions. "I was hanging out after shows, meeting the casts and putting myself out there," she says.
It was at Deaf West that Heder first laid eyes on Troy Kotsur and "fell in love with him as an actor". She would later cast him as Ruby's father, Frank.
Unicorn search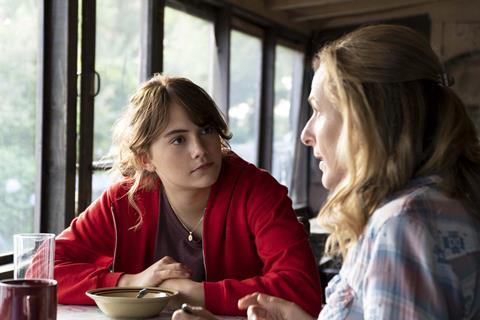 Ruby was the most difficult role to cast. "I saw well over a hundred girls for that role," says Heder. "I needed someone who could sign, sing beautifully and go out on fishing boats looking like they had been doing it their whole lives. It felt like we were looking for a unicorn.
"Very near the end of the casting process we found Emilia. I was about to pull the trigger on someone else. From the moment I first saw her, I knew she was this character." It was a role that required Jones to undergo nine months of sign-language training.
Coda's highest profile name, Marlee Matlin, was the first official casting, playing Ruby's mother Jackie. She is the only deaf performer to have ever won an Oscar, for her role in 1986 drama Children Of A Lesser God. "I knew her work already, she's incredibly talented," reflects Heder. "She was so passionate about the project and an advocate for the way I wanted to make it with a deaf cast. She was also really helpful to me when that fight came up with the studio."
Coda is based on a 2014 French film La Famille Bélier, directed by Eric Lartigau, which features two hearing actors in the roles of the parents of Ruby (Paula in the French version). Heder was adamant she wanted deaf actors to play deaf characters, but studio Lionsgate, which originally had the rights to the script, had other ideas.
"Lionsgate sent me the French film and asked me to pitch myself as a writer/director. When I first watched it, I cried," recalls Heder. "I was really moved, but there was a missed opportunity with not casting deaf actors.
"I wrote the script at the studio and developed it there. When we went to put the movie together, it was a challenging financing structure for Lionsgate. Their model was very star-driven. At the movie's original budget, you needed to have big names, and I had three deaf characters and a 17-year-old girl for the lead — there was no part for some giant movie star. It seemed like it was going to die at the studio."
Then Patrick Wachsberger exited Lionsgate, taking Coda with him and partnering with Vendome Pictures' Philippe Rousselet, a producer on the original film. Rousselet and Vendome co-CEO Fabrice Gianfermi pacted with Pathé's Jérome Seydoux to produce the film together with Wachsberger's Picture Perfect Federation. "[They] financed it independently, so we made the movie without any distributor in place," says Heder.
The film was a hit at its virtual Sundance premiere in January 2021, picking up the directing award and grand jury prize. A bidding war among distributors culminated in a Sundance record-setting $25m deal with Apple.
"In the struggle to get the film made, so much of what was being expressed to me was, 'This movie is too risky,'" continues Heder. "The most exciting message the film's success sent to me is that movies that centre on three deaf characters can be profitable, commercial, have mass appeal and be a good investment. I hope it means more stories like this get told, centring on deaf characters or characters with disability in leading roles."
This does beg the question, should the writer/director role likewise have gone to someone who is deaf? "Deaf filmmakers do need an opportunity to tell their stories," agrees Heder. "It's a discussion we need to be having. But ultimately, the lead character at the centre of this story is a hearing person, and the lens of this film is through her perspective.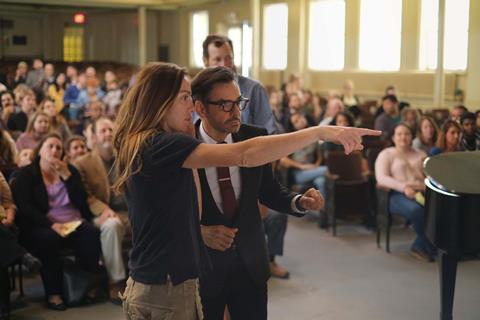 "I surrounded myself with collaborators who could speak to that experience, with meaningful involvement," Heder continues. "Alexandria Wailes was the first director of American sign language brought on board. She worked with me on the translation of the script. It was the two of us sat across the table from one another at the start, going line by line through the dialogue and figuring out how these characters would express themselves."
Home port
The setting of the film provided more familiar territory for Heder. While the French version unspooled on a dairy farm, Heder opted for a fishing community in Gloucester, Massachusetts. "I grew up in Cambridge, which is [not far] from Gloucester. I had seen the fishing community collapse and struggle there. I could picture this family within this town, in an industry that was disappearing."
Heder also shifted the tone of the film from the French original, which she describes as "much lighter", without much focus on Paula's family. "They were not three-dimensional, fleshed-out, interesting people."
For Heder's next project, she is reuniting with Wachsberger on romantic comedy Impossible, based on a novel by Sarah Lotz. She is also adapting disability activist Judy Heumann's memoir Being Heumann for Apple, is co-showrunning the second season of Little America for the streamer, has a couple of series in development and is raising two small children.
"Coda has opened up a lot of doors for me," says Heder, who has signed an overall deal with Apple that means she will write and develop series exclusively for the streamer, plus a first-look on features. "I'm not in that hungry indie filmmaker place of wishing, 'Please, please let me do anything.' The door is open now, and I can get behind the stories I believe are going to have an impact on the world."