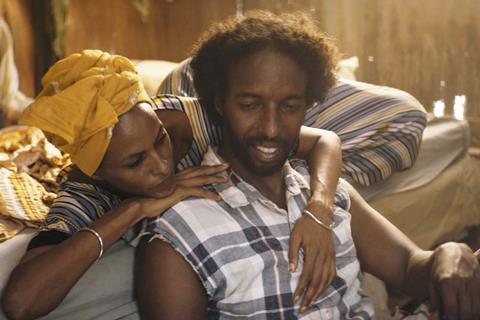 With the Nordic countries having one of their busiest Cannes ever, Screen profiles six rising filmmakers and actors with titles on the Croisette.
Nathalie Alvarez Mesen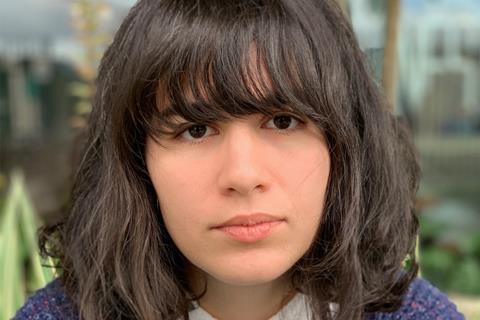 Director/co-writer, Clara Sola
Alvarez Mesen grew up between Sweden and Costa Rica, and returns to the latter for her directorial debut, a magical-realist drama (co-written by Maria Camila Arias) about a 40-year-old 'healer' whose sexual desires are awakened.
"I am interested in movement, in change, in transitions, so coming-of-age stories appeal to me," she says, noting that Clara's coming-of-age arrives aged 40. "I think of it as stories when characters discover something about themselves that makes them closer to their true self."
Alvarez Mesen, a graduate of Columbia University's film programme, previously co-wrote Venice prize-winning short Entre Tú Y Milagros and her past directorial shorts include Filip and Asunder. She is already developing her next feature, The Wolf Will Tear Your Immaculate Hands, as part of TorinoScriptLab. Nima Yousefi of Hobab will produce.
"I think of most of the stories I'm working on now as a journey through the elements that end up on the earth, realising it has roots and fur — even if the stories per se are very different, sometimes even in genre," says Alvarez Mesen. "But the souls of them are cousins… Feminist cousins."
Khadar Ayderus Ahmed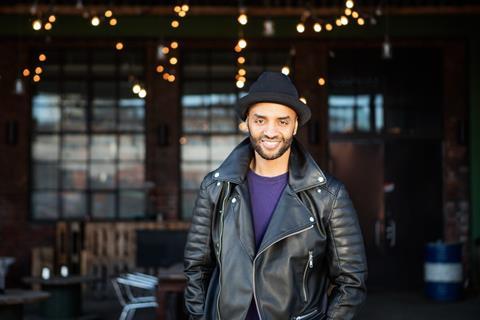 Director/writer, The Gravedigger's Wife
Somalia-born Finnish director Ahmed arrives in Critics' Week with a film that is thought to be the first-ever Somali-language feature. Finnish-Somali actor Omar Abdi and Canadian supermodel Yasmin Warsame star as a couple living in poverty in Djibouti who face financial pressure when she needs a kidney transplant.
"The Gravedigger's Wife says a lot about the type of stories I want to tell — small and personal stories told with a giant heart," he tells Screen International. "As a filmmaker, my aim is to give voice to the voiceless groups and visibility to the invisible groups that never get acknowledged or appreciated for their contributions by society because they seem to have less or because they're not 'worth it'."
Ahmed developed the film as part of the Cinéfondation Residence in 2015, and the project won the post-production prize at Marrakech Film Festival's Atlas Workshops in 2019.
Shooting in Djibouti in 2019, the cast and crew had to contend with extreme heat as well as illness. "The hotel turned into a hospital at one point but everybody was soldier enough to not let the sickness stop them from working," recalls the writer/director, who is in early development on his second feature, a French-language comedy.
Alva Brynsmo Ramstad
Actor, The Innocents
Brynsmo Ramstad has grown up a lot since summer 2019, when she was just 11 and in production on Eskil Vogt's The Innocents, which is premiering in Un Certain Regard. She plays Anna, who moves with her younger sister Ida to a housing estate where they meet two other kids and discover they have hidden powers.
Brynsmo Ramstad's role was especially challenging — Anna is on the autism spectrum and is mostly non-verbal. The Innocents is her first professional role, and she had only appeared in small parts in a local children's theatre group before being cast in the film.
Brynsmo Ramstad says the most interesting aspect to her role "is that the character had to communicate with body language to express her feelings, because she did not speak".
Vogt and casting director/acting coach Kjersti Paulsen spent months workshopping with the child actors.
Despite the film's dark themes, "we had a lot of fun before, during and after the filming," Brynsmo Ramstad says. Next up? She is "open for possibilities that might show up".
Seidi Haarla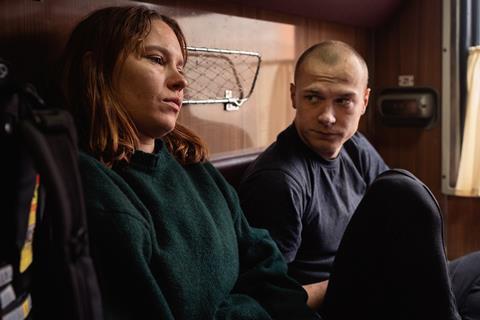 Actor, Compartment No. 6
Finnish actress Haarla started working in student theatre in Helsinki in 2004 before studying acting in St Petersburg. That Russian connection proved fortuitous when she was cast in the lead role of Juho Kuosmanen's Compartment No. 6, which shot in Russia in early 2020; the film now premieres here in Competition.
Haarla plays Laura, a young Finnish woman who bonds with a Russian miner as they share a long journey on the Trans-
Siberian railway in the late 1980s. "The first thing I was drawn to was her attempts to be ordinary… and that she is so obviously lost with herself," says Haarla, whose preparation included listening to music of the era on cassettes. "It's still rare to show these kinds of starting points when the character is an adult woman."
She has also appeared in TV series Love And Order, films including 2019 feminist omnibus Force Of Habit, and was named an EFP Shooting Star for Berlinale 2021. This summer, Haarla is working in Finnish theatre. "Everything after that is still too mysterious to talk about," she says.
Sandra Guldberg Kampp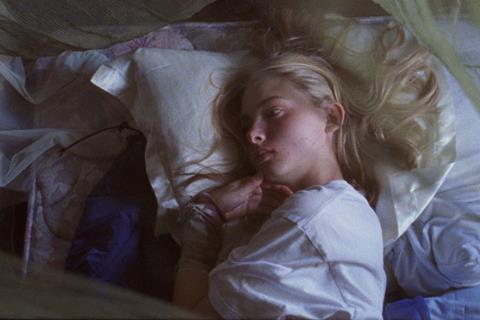 Actor, Inherent and In The Soil
Twenty-one-year-old Guldberg Kampp says it is "just mad" that she is making her first trip to Cannes with two shorts: Casper Rudolf's In The Soil, which takes part in the main competition, and Nicolai GH Johansen's Inherent in Critics' Week.
The Danish actress starred in Jeanette Nordahl's Berlinale 2020 hit Wildland but is also keen to keep working with rising filmmakers in shorts. "You get to take a few more chances and experiment a bit more," she says.
Both films show Guldberg Kampp's dark side. In The Soil is about a daughter disturbed by her father's erratic behaviour. "It fascinated me because of how mysterious and sinister it was and yet such a fragile story about a father-and-daughter relationship filled with love," she says.
Inherent is a dreamlike horror crossed with teenage romance: "That was a genre I hadn't really touched on before."
The latter role, which also offered her the chance to shoot on film, is dialogue-free, and her leading role in Wildland was light on dialogue too. "We say so much more with body language and eyes than we ever do with words in real life anyway," says Guldberg Kampp. "This kind of acting truly requires you to listen and be present with the scene and the other actors." Next up for the actress is a mid-length film and a TV series.
Valdimar Johannsson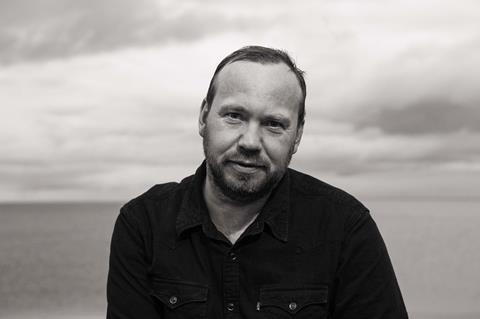 Director/co-writer, Lamb
Icelandic filmmaker Johannsson says his supernatural drama Lamb is about "loss and how willing you are to do whatever you can to bring back happiness and joy that you had before. The film is also dealing with humans versus nature."
The plot follows a couple living on a sheep farm who discover a mysterious newborn. Partly inspired by folklore, Johannsson co-wrote the script with Icelandic poet and novelist Sjon. Noomi Rapace and Hilmir Snaer Gudnason (101 Reykjavik) play the couple — "both of them were so invested in the film and brought so much to creating these characters," the director says.
He adds that the landscape was also "a big character in the film. You turn around and see these amazing mountains and rocks. There was nothing around except nature, and nature represents danger in the film."
This is Johannsson's first feature after making several shorts, working as a crew member for two decades, and studying at Bela Tarr's Film Factory in Sarajevo (Tarr is an executive producer on Lamb).