Six producers with films and projects in the various sections of the Malaga Film Festival and Mafiz industry programme talk to Screen about their internationally-focused upcoming slates.
Jose Alba, Pecado Films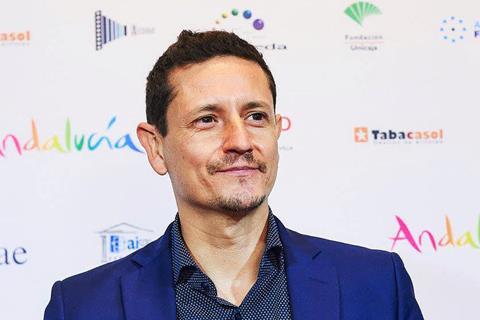 The slate at Pecado Films is a mix of films by rising filmmakers and notably, one by a veteran talent: Alba is producing one of the most anticipated Spanish films of recent years, Close Your Eyes by the legendary Víctor Erice, renowned for The Spirit of the Beehive in 1973. It has been 40 years since Erice's last film El Sur in 1983.
A graduate of Madrid's Media Business School, Alba's reputation was enhanced when he won the Málaga Film Festival's Silver Biznaga prize for best producer in 2018. His recent credits include Alessandro Pugno's debut film Human/Animal, a Eurimages-backed international co-production, and Joaquín Mazón's comedy De Perdidos A Rio which will be distributed worldwide by Sony Pictures with Prime Video this year. He has also produced Patricia Ortega's Sundance premiere Mamacruz, and Celia Rico Clavellino's Journey To A Mother's Room, which won a special mention at San Sebastian last year.
"Our goal is to discover Spanish and international talented newcomers, giving them the tools they need to create original stories that capture the spirit of a specific time and generation," Alba explains. "We want to strengthen our competitiveness in the international market."
Jose Esteban Alenda, Solita Films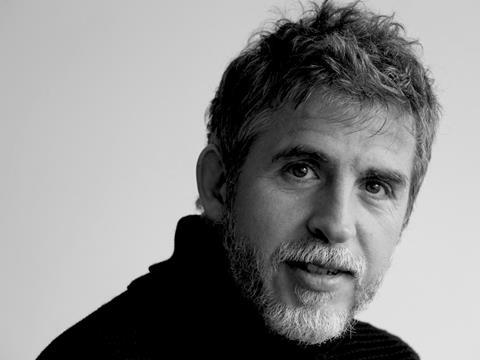 Esteban Alenda works regularly with Latin American partners on films including Antonella Sudasassi's The Awakening Of The Ants, which premiered at Berlin in 2019 and was Costa Rica's Oscar entry, and La Pecera, an intimate drama by Puerto Rican director Glorimar Marrero Sánchez that screened at Sundance and is now in competition in Málaga.
He is now producing Nuria Ibáñez's The Guardian, a co-production with three Mexican partners, Miss Paraguay, Catatonia Cine and Fantastic Cine, now in the works.
"Since 2019 all of our productions have been international co-productions," says Esteban Alenda. "We have been part of stories that take place in countries such as Costa Rica, Puerto Rico and Argentina, collaborating on strucuring, financing and distribution strategies at an intenational level. "
Solita is also producing Maria Zanetti's Germany and Jenifer de la Rosa's The Daughter Of The Volcano, both in post. The latter is being presented at Málaga WIPs.
Esteban Alenda, who has also worked with his brother César on the feature Not The End, is from a local film dynasty. Their father José produced the first Spanish film to win an Oscar, José Luis Garci's Begin The beguine in 1983.
Lara Izagirre, Gariza Films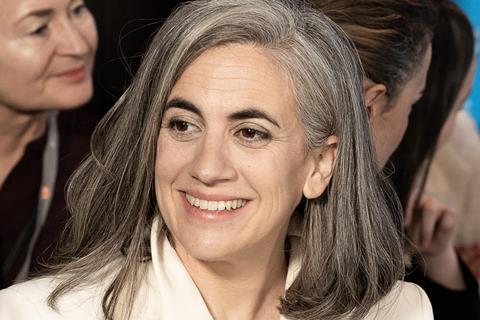 Director-producer Izagirre set up Gariza Films after training in the Basque Country and working at Forensic Films in New York. Her first feature as producer, Estibaliz Urresola Solaguren's 20,000 Species Of Bees, wowed at Berlin winning the best performance prize for newcomer Sofia Otero. It is now screening in the competition section in Málaga. Izagirre previously produced Solaguren's short film Cuerdas that was showcased at Critics' Week in Cannes 2022.
As a director, Izagirrre' has made two films that both played in San Sebastian: Nora and the drama An Autumn Without Berlin.
"The strength of Gariza Films is that we are a production company that produces just a few films and takes great care of them from the beginning to the end," Izagirre explains. "Our feminist approach to creating new ways of working in the film industry is our brand. And a lot of love, craftsmanship and dedication has taken us very far."
Gariza is working now in two projects, a co-production with Greece, and a second one, the feature debut of Marina Palacio, whose short film Ya No Duermo (literally, I Don't Sleep Anymore, was produced by Gariza Films. Izagirre is looking to collaborate on the film with an interrnational partner.
Nahikari Ipiña, Sayaka Films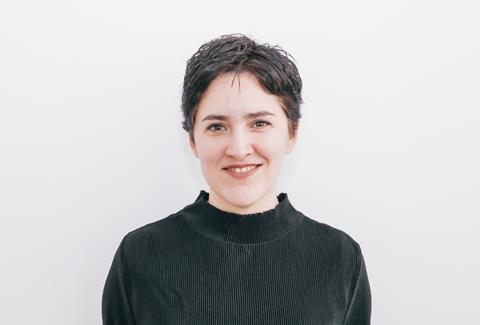 Ipiña made a name for herself after reteaming with Nacho Vigalondo for 2016 sci-fi black comedy Colossal, starring Anne Hathaway and Jason Sudeikis. She began her career with Vigalondo, producing his 2003 Oscar nominated short 7:35 in the Morning.
More recently Ipiña produced Alauda Ruiz de Azúa's Lullaby, which world premiered in Berlin's Panorama section last year and went on to win the best film prize at the Málaga film festival last year.
"We have been committed to auteur cinema from the start, and we focus especially on genres such as science fiction, comedy or drama," explains Piña, who looks for projects that can appeal to both local and international audiences.
Her company is based in the Biscay region of Spain's Basque province, which now offers a tax credit for local and international shoots that is worth up to 70% of budget. Ipiña says the tax credits are "great news" for the area's local industry and should attract international projects to the region. "We're always excited to collaborate with other countries," Ipiña says.
Sayaka is now developing now Vigalondo's Daniela Forever, Pablo Hernando's A Whale and the next features from Ruiz de Azua, Borja Cobeaga and Víctor García León.
Alba Sotorra, Alba Sotorra SL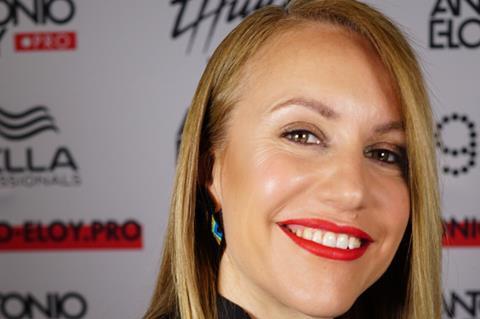 Barcelona-based producer and director Sotorra is behind Carla Subirana's Sica, which world premiered earlier this year in Berlin's Generation 14plus section ahead of playing in competition at Málaga
Sotorra has also participated in another Malaga competition title, Alejandro Rojas and Juan Sebastián Vásquez's Upon Entry, which is lead produced by Zabriskie Films.
A female- led company, Sotorra's team includes five women producers looking for fiction and animation projects directed by women or 'dissident identities' tackling issues of social interest with a feminist perspective, says Sotorra.
As a potential international co-producer, Sotorra says: "We can contribute creatively from the development stage, advising on the script, production design and financing strategy. As co-producers, we can bring in the talent and experience of Spanish technical professionals with a sensitivity for auteur cinema, and we are used to making the most of resources."
At Málaga's Animation Day, Sotorra is also presenting María Trenor Rock Bottom, a co-production with Poland's GS Animation about the life of British musician Robert Wyatt.
"We are interested in strong, risky film proposals, with an authorial look and with the ambition to reach a wide audience," explains Sotorra whose credits also include Adrian Silvestre's My Emptiness and Me, a best film winner at Málaga and Guadalajara. She also directed The Return: Life After Isis, an Emmy-nominated documentary that played at SXSW, HotDocs and Sheffield festivals
Carles Torras, Zabriskie Films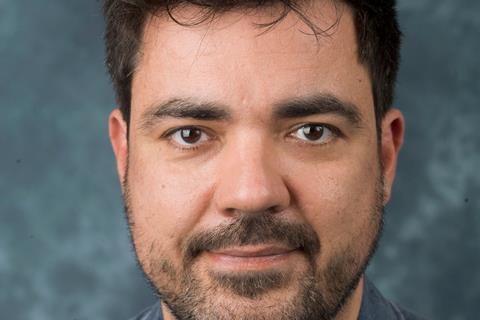 Torras' Zabriskie Films has grown in stature in recent years. The company is behind Málaga competition title Upon Entry, directed by Alejandro Rojas and Juan Sebastián Vásquez which world premiered at SXSW, and then took the Fipresci prize at Tallinn Black Nights Film Festival, and best film award at Kolkata International Film Festival.
Previous Zabriskie films include The Paramedic, directed by Torras himself. A Netflix original, it stars Mario Casas and Déborah François and ranked number two in the streamer's international top 10 chart.
The director-producer is also behind Callback, winner of the best film, script and actor prizes at Málaga in 2017.
"We are open to both auteur and genre films as long as the project has certain qualities and a degree of daring," explains Torras.
The producer-director says that films such as Upon Entry and The Paramedic have given Zabriskie global visibility, but "they are only the tip of the iceberg. We are growing as a production company and reaping the results of many years of work."
Zabriskie is now working in two projects: Gerard Oms' first-feature Far Away, a coproduction with Amsterdam-based Revolver, and The Revenants, in partnership with Argentina's Le Tiro.