The makers of Panorama premiere Mogul Mowgli talk about being part of a diaspora, representation and weight loss.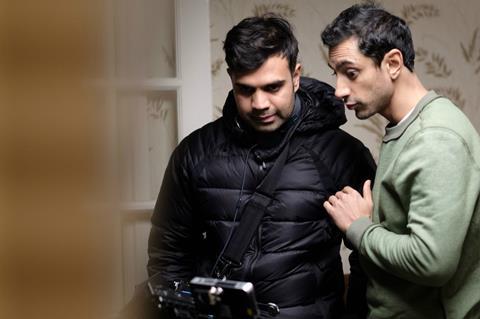 Riz Ahmed has been travelling the world as an actor, musician, and now screenwriter for 15 years.
It is easy to see what he shares with Zed, the lead character he plays in Mogul Mowgli, which Ahmed co-wrote with US-Pakistani director Bassam Tariq and premieres here in Panorama. Zed is a British Pakistani rap artist who returns home from success in the US to the diasporic culture that birthed him. A major career opportunity then comes under threat when he is struck down by a condition affecting his auto-immune system.
"Bassam and I share a similar experience," says Ahmed. "As artists you're out there in the world trying to make work about your experience — where you're from, who your people are, trying to make sure you are represented in the culture. And yet the irony is that often in the process of doing that it keeps you at a distance from those very people in life."
The film is Ahmed's debut feature as a screenwriter; he previously wrote and directed 2014 short Daytimer. It is also Tariq's debut fiction feature; he made 2013 documentary These Birds Walk, which won prizes at Zurich, Nashville and Hot Docs film festivals. The pair met in 2014 when Tariq, seeking a stable family life after touring These Birds Walk, opened a butchers in New York. As artists from the Pakistani immigrant community on both sides of the Atlantic, the two quickly found common ground.
"A lot of the film comes from Riz and I trying to understand this larger question of the legacy an artist leaves behind as a person of colour coming from a working-class community," says Tariq. They found the specifics of the British Pakistani experience, over those of the US or any other country, suited the story they were telling. "The migration of south Asians to England has been happening for centuries. They have this legacy — three or four generations, resistance movements, political movements — which we in the States don't have."
Ahmed lost weight to portray Zed in his weaker points, although Tariq was keen to not over-emphasise the condition. "This wasn't The Machinist," he says, referring to the 2004 film for which Christian Bale lost a shocking amount of weight. Instead, it was "about getting us to an arc of spiritual awareness of the character".
Rich territory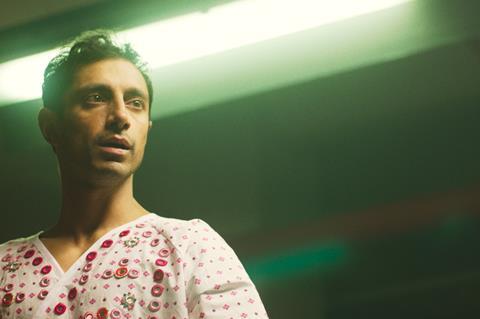 For Ahmed, the change was metaphorical. He cites the increased incidence of auto-immune conditions among diasporic populations as "rich territory to explore".
"So many people of colour or people in diaspora have this identity crisis," he says. "I wouldn't say they're falling apart at the seams, but these questions are often there."
Such creative spirit benefited from an experienced producer guiding the project, in the form of Thomas Benski from Pulse Films. He produced the title with Bennett McGhee of Silvertown Films in the UK and Michael Peay in the US; BBC Films came on board shortly after Pulse, with Eva Yates as an executive producer.
Benski had no intention of holding back Ahmed and Tariq's energy. "I wanted to create an environment where they could tell the story they were passionate about," says Benski. "That meant production-wise, financing-wise, and now as we bring it to market giving it the best chance to succeed. Trying to ground it always in rigour — always having an eye on that was important."
Mogul Mowgli shot for four weeks in spring 2019. Tariq says the biggest challenge was attempting to replicate his documentary process by shooting "as chronologically as possible".
Benski sees Berlin as an ideal festival to launch the film. "Berlin as a city embraces the cultural scene, the music scene and the way all those things blend together," he says. "The most important thing [at a festival] is to cut through — to have a real space and own that space."
As an informed commentator on representation in the UK industry, Ahmed is hesitant to talk again about the lack of diversity in the recent Bafta nominations. "I would like to frame it more in the sense of what I think is exciting artistically rather than politically," he says. He cites Mogul Mowgli cast members Anjana Vasan, Hussain Manawer and Screen Star of Tomorrow 2019 Nabhaan Rizwan as performers to watch. Ahmed himself was a Star of Tomorrow back in 2006, and is keen to increase awareness of the next generation.
"You've got this multi-talented young wave of talent that I'm really proud to play a small part in presenting to people."