Sonia Braga, who has entered the awards season conversation with her role in Aquarius, tells Elaine Guerini why international success can be a double-edged sword.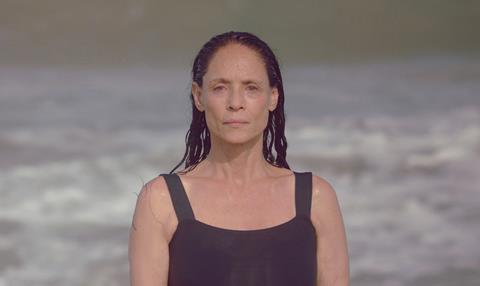 The enduring icon of Brazilian sensuality on screen, Sonia Braga has always been a fighter. In her native land, where she has starred in some of the biggest local box-office hits of all time, such as Bruno Barreto's Dona Flor And Her Two Husbands (1976) and Neville de Almeida's Lady On The Bus (1978), she has spent her career fighting for the rights of artists.
She was, for example, one of a small group who dared sue Brazilian entertainment conglomerate Globo Network, demanding payment for Viva Channel's 2014 rerun of late-1970s soap opera Dancin' Days, in which she played an ex-convict who forgot her frustrations on the dance floor. The group lost the lawsuit, but Braga was happy to set an example.
"I have been interested in the dimensions of social justice since I was nine years old," explains Braga (it was around that time her land-dealer father died after contracting malaria).
"Until then, I had a good life studying at a nuns' school in Sao Paulo. I only found out about the social differences in Brazil when I had to go to public school," she says, recalling that her newly widowed mother (costume designer Maria Braga Jaci Campos, known as Zeze Braga) was left with seven children to raise alone.
Personal touch
Braga's life story and world view made her the perfect choice for playing Clara, the main character in Aquarius, and her performance is so powerful that a best actress nomination would come as no surprise. The 66-year-old actress pours her soul into the film, which is written and directed by Kleber Mendonca Filho and exposes the thoughts and feelings of a woman who becomes by necessity a symbol of resistance.
A retired journalist and widow who has beaten breast cancer, Clara is too strong-minded to succumb to pressure to sell her beachside apartment in Recife in the name of urban renewal. Instead, she fights to the end to preserve her sanctuary, where she keeps her books, records and memories of the full and happy life she has lived there.
"It was like I had been in a cave, with all those emotions stifled inside me," says Braga of the release she found through the role. "Not only about Brazil, which I had been away from for a long time, but about my job and the actor's career in Brazil. Kleber gave me the platform and the right words to put it all out. I've always fought for what I believe in."
Political statement
Brazil's Ministry of Culture chose David Schurmann's family drama Little Secret to represent the country at the 89th Academy Awards, even though Aquarius seemed the more natural choice. Since its world premiere in Cannes, the film has been praised by international critics as one of the best to come out of Brazil in years, and has been sold by SBS International to more than 60 countries.
"The Brazilian government simply tried to stop us from representing our country overseas, but it did not work out. This is exactly what we continue to do," says Braga. She believes Aquarius was boycotted because of the protests in Cannes by Mendonca Filho and his crew against the impeachment of Dilma Rousseff, who was then Brazilian president, but was removed from office at the end of August.
"We can't accept the way they are conducting the culture in Brazil. How can we know what type of film will be supported by the government from now on?"
US distributor Vitagraph Films does believe in Aquarius, and launched an Oscar campaign to secure Braga a best actress nomination. Ever since the film was released there on October 14, she has promoted her work in New York, Los Angeles, Washington DC, Boston, San Francisco and Miami.
"We do not have the power of a big Hollywood studio, but Clara has her own strength," says the actress. "If we can make the American film industry understand why we are not representing Brazil in the category of best foreign-language film, maybe they can do justice for us now."
Braga is not, however, a stranger to the Oscars. She attended the ceremony in 1986 when Hector Babenco's Kiss Of The Spider Woman - in which she played the eponymous figure imagined by the film's protagonist - had four nominations (best picture, director, screenplay and actor, which William Hurt took home). The following year, she was back as a presenter and spoke some Portuguese, which was translated by her on-stage partner Michael Douglas.
"The idea of including Portuguese was mine," says Braga. "When I was invited, I insisted on talking to the scriptwriter of the ceremony, which they found strange at the time. I am always trying to represent Brazil as much as possible."
After the worldwide success of Kiss Of The Spider Woman, which earned her a Golden Globe nomination for best supporting actress, Braga has starred in only a few Portuguese-language films including Carlos Diegues' Tieta Of Agreste (1996), in which she played an impetuous widow, and Andre Klotzel's Posthumous Memories (2001), in which she played a Spanish courtesan. "It was not my fault," says the actress. "I never turned my back on my country. The truth is that they stopped inviting me to work in Brazil."
International profile
In 1985, Braga decided to spend some time in the US to learn English because she was tired of needing a translator. "I wanted to master the language in order to communicate directly to people," she says. The actress always intended to go back to Brazil, where she had projects in the pipeline. But the offers did not come through, allowing her to stretch her stay in the US. Braga was invited to join the Cannes jury in 1986, and took a call from Robert Redford. He wanted to meet her, as he was looking for an actress to play the social activist in The Milagro Beanfield War, a role she won.
Braga returned to Brazil in 1998 for Moon Over Parador, but "that didn't count", she says, explaining the comedy with locations in Rio de Janeiro, Ouro Preto and Salvador was a US production directed by Paul Mazursky. As she had no professional reasons to stay in Brazil, Braga initially rented a house in Los Angeles, later moving to New York, where she still keeps an apartment. "I also have a house in Niteroi, in Rio de Janeiro. I could say that I live in both countries and places."
In the US, Braga has appeared in several films and TV series, playing Samantha's lover in Sex And The City (2001) and Jennifer Lopez's mother in Angel Eyes (2001), among others. She will soon be seen as the mother of John Turturro's bowling enthusiast Jesus Quintana in The Big Lebowski spin-off Going Places. And in forthcoming drama Wonder, she will star alongside Julia Roberts as the grandmother of a boy with facial deformities (played by Room's Jacob Tremblay).
"Because of the supporting roles I've played in the last few years, I'm even more grateful to Kleber for having rescued me, placing me at the centre of a story again, which is not common for a woman my age, unfortunately," says Braga of Aquarius. "Some people planted rumours that I was asking for a very high salary to work in Brazil, which scared away many directors. Kleber can confirm this is not true."
Braga ends the interview with a prescient quote from one of her friends, the late Brazilian songwriter and composer Tom Jobim, who helped her understand why she had been forgotten by her compatriots for so long. "As Tom used to say, 'To be successful outside of Brazil is considered a personal offence to Brazilians."'