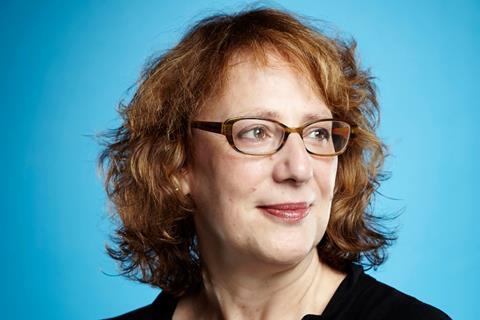 SXSW director of film Janet Pierson talks to Screen about this year's upcoming online edition, weighing up whether or not to have an in-person component, and overcoming the agony of cancelling last year's event due to the pandemic.
SXSW Online 2021 will open with Demi Lovato: Dancing With The Devil and close with another documentary about a celebrated performer, the Charli XCX film Alone Together.
The event runs from March 16-20.
What is different about this year compared to previous, "normal" editions?
It won't be the same: it's not in-person, it's 100% online. But it's exciting because it's going to be accessible in a way that it never has been before. It's more affordable price-wise, and there's one online badge – everybody's got the same access [the cost is at least half of what it has been in previous years]. You've got the totality of the whole event. You've got this robust film festival, you've got a fantastic conference, you've got wonderful music showcases, [although] smaller numbers than in previous years.
How many features are you presenting?
We're going to show 75 features, although our episodic and our shorts programme is the same size that it's been before. But it's exciting that we can still engage with bringing what we think is a fantastic content, inspiring ideas, inspiring work to our audience.
Were you tempted to have an in-person component for 2021?
We were absolutely trying to think about doing stuff in person. But then it became clear that the pandemic was still severe enough that that was impossible. Before I knew that Sundance was doing it, it was absolutely something that we were talking about on our own, in a different fashion…
We were right to make the decision we made because right now everything's shut down. I know a lot of festivals have had success with drive-ins, but we're not just a film festival – we're a film festival, music showcase, conference, trade show, exhibition, workshops, networking events. So it was more challenging to bring our event online because the events have different needs.
Take us back to last year, when the lockdown came into effect just as the festival was about to start. After SXSW was cancelled, what happened next?
It was devastating while it was happening. We immediately tried to do a number of things: for the filmmakers we had our competitions, we had our Prime Video Presents the SXSW 2020 Film Festival Collection, we had a number of summer series talks. Everything was discussed, every possible alternative… it was just a company-wide process to get to what we are presenting now.
Did you lose a lot of staff?
Sixty people were laid off right after the event [across SXSW's various disciplines]. There were definitely other belt-tightening measures through the season and through the year. So we're definitely putting this one on with lean staff and lean resources. It's different. We're all having to work differently and learn new things and work together in new ways… There's a lot of very talented people in the company so it's exciting to be challenged together and dig in and try to figure it out. But there's nothing easy about it.
When did submissions open for SXSW Online 2021?
We opened for submissions in October, for three weeks. Usually we open in the end of June and it's a long submission period… This year was very finite. And we were thrilled with the number of submissions that we got and the quality was excellent, so we ended up with very hard choices. We had to turn away a lot of very, very strong films, because we knew that with people's attention spans and a five-day event that we had to have a smaller programme.
What themes can you extrapolate from the selection?
People always ask that question and I'm never able to answer it because we intentionally want a range: really good horror, action, quiet, moving pieces… This year the music is strong, the ingenuity is strong, the inventiveness, people making the best of some really tough situations. I guess you could find that [a theme] is people dealing with adversity… We're just looking for talent.
Are there a lot of Covid stories?
We've got several: The End Of Us, I'm Fine (Thank You For Asking), Language Lessons, Ayar, Disintegration Loops, How It Ends, which was just at Sundance. Those are all very Covid-related films.
There's a strong international component and quite a few UK films.
There's a tonne of UK films like Here Before and The Feast, Paul Dood's Deadly Lunch Break, Alien On Stage, Delia Derbyshire – The Myths And The Legendary Tapes… There's a lot.
Will there be intros and filmmakers' Q&A's sandwiching the feature presentations?
Not in the traditional way. The filmmakers have all been invited to submit short content to support bonus content that's available for their films. We won't be doing formal intros and we mostly won't be doing Q&A's. We would have liked to do it but we couldn't figure out a way that would work really successfully for everybody within the platforms and the timing [of how we're] releasing the films.
There are special events where some of the films will have that, but we're looking at other ways for the audience to engage with the filmmakers. Every filmmaker has an event page that the audience can engage with them on a chat basis throughout the event and ask questions and we hope to have a programmer AMA [ask me anything] every day for people to check in with us… We're certainly encouraging the filmmakers to be as creative as possible to engage with the greater world and we're still working on that.
You mentioned timing. How is that a factor?
The whole thing is that the films launch and then they're available. They're basically on demand. They needed a start time, but they're available on demand, so that's why it made scheduling Q&A's a harder challenge to figure out.
Are the films geo-blocked?
Some of the films are available globally with no [virtual attendance] caps, definitely most of the episodics and some of the films. There's not really a pattern to it. The filmmakers set those rights themselves, depending on whether they're looking for buyers or depending on what their international ambitions are. There will be a number of films that are only available in the US and they might have no capacity limits, and there will be films that are both globally and US-only access that will be subject to a 2,000 cap.
Is the ubiquitous Shift72 hosting the portal?
What's interesting is we've been using Shift72 for years as our screening library. They kind of cut their teeth on how to deal with film through us. We're still using them for our screening library which is an extra platform for select press and industry, but it's not the main platform. The platform that was chosen to work for the entirety of the event is Swapcard. [We're also using] Brightcove as the CDN [content delivery network], which means they hold all the content and they're also they're supplying our OTT app, which we're excited about, so there will be really premium viewing from our couches, as well as computers.