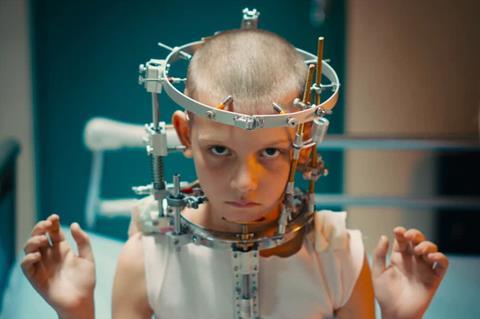 The Sydney Film Festival awarded its top prize to Mohammad Rasoulof's There Is No Evil last night (Sunday, November 14), the final day the event is in cinemas. Its on-demand component began on November 12 and runs through November 21, with the festival is also touring regionally through to March 2022.
Screen spoke to festival director Nashen Moodley about staging this year's event, the most talked-about films, and the pros and cons of its on-demand component.
The Sydney Film Festival is usually held in June, which is midwinter in Australia. You twice changed the dates and it was held in November, a couple of weeks after the state came out of lockdown, which added considerable uncertainty. How did that affect major programming decisions?
Nashen Moodley: When you shift dates, it is not always automatic that everyone comes with you. We had to reconfirm every single film and rights owners were so uncertain about what was happening, including with broadcast and streaming dates. We were aided by long periods when cinemas were closed in New South Wales and Victoria (Australia's most populous states) and that hampered release schedules. But when we pushed the festival to August and then to November, we thought we could lose 60 to 70 features. We lost 20. It was sad because we loved those films, but it enabled us to look at new films from Cannes and then Venice and Toronto. Parallel Mothers, The Power Of The Dog, The French Dispatch, The Worst Person In The World and Paris 13th District all came in at the last minute. The festival is usually the best of the previous year's films; this time it was the best of the previous two years. Some films we invited in late 2019 and many stayed with us. Some of the competition films we invited early in 2020.
The Power Of The Dog, opening night film Here Out West and Titane, which caused at least 13 people to faint, were much discussed. What did you think were the most talked about films?
I agree about those films. I'd add Memoria, which was very loved by some and others were bemused by it, which is exactly what you would expect from a Apichatpong Weerasethakul film. The Hand Of God and Parallel Mothers played incredibly well, a lot of people spoke to me about Drive My Car, and The Worst Person In The World, got a lot of attention from young audiences – as did Titane and Memoria. We all know the challenge of getting young people into cinemas. Overall, my observation is that a very diverse range of people came.
What were your expectations on overall visitor numbers and what happened in reality?
We knew we would be the first major event in Sydney post lockdown and after well over two years without an in-cinema festival, we knew there would be hesitancy and that some people would be unable to go because they had yet to receive their second vaccination. Our expectations took into account these factors and were exceeded. We were extremely pleased with the results. We had well over 50 sold out sessions, which was wonderful for us. That said, 2019 saw our biggest attendances in history and it will take some time to get back there.
Will you always have an on-demand component now?
We are not certain yet. Over the last couple of years, it has been extremely helpful in many ways, and it gives access to people who can't make it to the cinema. But we know that what we're best at is the in-cinema experience and it's what's best for the festival. Also, we need to support cinemas – our future and theirs is inextricably linked. We are also yet to know what rights holders think. Some were adamant their films would not go online but even from August to November that changed from an emphatic 'no' to 'yes'. It might have been a means to an end during a difficult situation and not be the case when normality returns.
Any advice for fellow festival directors?
We were determined, resilient, optimistic and then we had a bit of luck. That's not just the festival team but that's a lot of people who stuck by the festival: filmmakers, distributors, sale agents and the audience. Some people bought their subscription and flexipasses in 2019. We asked them if they wanted a refund and so many chose to retain their tickets which was a huge confidence boost and show of trust. It redoubled our determination to make it happen this year. Now the focus is on the next festival in June – which seems imminent.