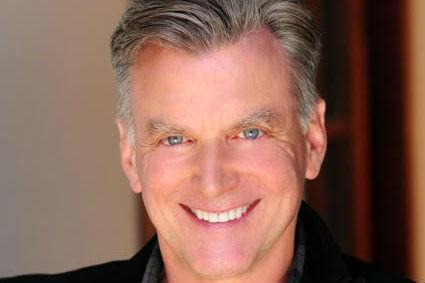 The digital revolution has had a huge impact on the casting process, says Kerry Barden, one of America's top casting directors.
Back in the early '90s, Barden used to be out several nights a week at off-Broadway shows in New York scouting new actors, and now he can do a lot of that from his desk.
"There's a massive amount of material out there, a massive amount of produced content on all these platforms," Barden says. "It's easy to sit at my desk and look at a link, or a Funny or Die clip. That makes it easy to see new talent, but also the volume of talent is sometimes overwhelming."
Yet the internet can make that volume more manageable, with no printed headshots being posted and filed in cabinets.
Casting can move more quickly in the Internet era. Barden remembers working on John Madden's Shakespeare In Love (1998), when they had to send videotapes from New York to London, and they could get stuck in customs. "Now you can stream it, you don't have to wait for anything."
"Skype auditions have streamlined everything," he adds, but with those, "there's a warmth from a live session that's missing from a remote sessions."
A global talent market
Barden was visiting the UK this week to attend the Glasgow Film Festival, where he was due to give a public industry spotlight talk on March 2; unfortunately that was cancelled due to the weather conditions in Scotland, but Screen caught up with him while he was in London.
Ten years ago Barden and Paul Schnee established Barden/Schnee Casting with offices in both Los Angeles and New York. Barden travels between the bases, but spends more time in Los Angeles while Schnee spends more time in New York.
Working on multiple projects at once – usually about five projects at various stages – is one way he keeps up with new actors. Another way is "trusting agents and managers who have good taste, which is like my taste," he says with a laugh.
In just one example, he put a young Jennifer Lawrence forward for Winter's Bone after a tip from her agent at CAA. "It's nice to see her now have one of the biggest careers in the film business," he says.
Barden is keen on working with British talent. He noted that four British actors are working on Mary Harron's new Manson family film Charlie Says – including Matt Smith as Charles Manson and Hannah Murray as Leslie Van Houten.
Barden is a long-time collaborator with directors including Mary Harron, Tom McCarthy and Tate Taylor. He explains, "There's a trust there, we understand what each person needs and wants… Tom and Mary and Tate are people I've worked with for their whole careers and we share the same language, that's very satisfying."
He has also enjoyed working with Netflix on shows like Jessica Jones and 13 Reasons Why and with Amazon on Marc Forster's Hand Of God. The challenge of episodic work, he explains, is "working with different directors on the episodes – there is a whole language you have to develop with each episode. Some directors are very involved and some are just doing journeyman work," he says. As a series progresses and casting directors are mostly working on day players, that's a different kind of challenge. He explains, "You still have to pay attention to those parts that might just be one line. If you get it wrong it really stands out."
Geographical borders are also breaking down in this digital age. "More people are aware of what's going on in all markets in the world because of the amount of content that's out there. So many people are watching The Crown; 20 years ago that would have been a BBC show, and now it has a bigger market. It's a global community now."
With more global competition than ever, what do actors need to make it today in that sea of talent? He says it's "a combination of talent and determination and good luck."
Barden has 295 credits on iMDB – ranging from David Fincher's Se7en and Gus Van Sant's Good Will Hunting to Marc Forster's Monster's Ball and Terence Davies' The House of Mirth.
Asked about some of his career highlights he says, "I'm very proud of the Pitch Perfect series. I think we did a fantastic job on Spotlight with the other casting directors. I really, really love Dallas Buyers Club and August: Osage County, those were a dream to work on.
"Working on The Help was one of the more enjoyable experiences I've had, it was a very long and intricate process because we were really aware of wanting to get it right…that would have been a different film if we had gone with the list of movie stars that the studio had given us at first."