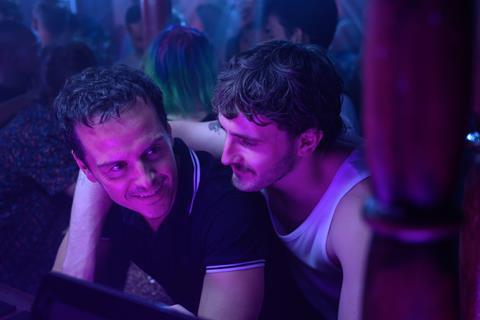 With Venice, Telluride and Toronto over, the autumn festival heavy-hitters have launched their awards hopefuls.
There are some films left to premiere in this year's awards race, of course, those that have chosen not to piggyback on a big autumn festival (albeit these will normally have their distribution, launch dates and campaigns at least semi in-place). It's also an unusual year in that the two titles which are clearly most in line for multiple awards have already premiered, those being Martin Scorsese's Killers Of The Flower Moon at Cannes, and Christopher Nolan's Oppenheimer, only at theatres.
Plenty left to play for, though.
Here are the titles our critics think awards pundits are - or should be - looking at right now. (The list excludes films not in the English language, as that selection rests on the individual countries. We have noted Tatami for performances, but as it is split between Farsi and English-language it is difficult to anticipate where it might land.)
Overall contenders
All Of Us Strangers (Telluride)
Dir. Andrew Haigh
Our critic said: "A luxuriantly sad and skin-tinglingly sensual gay romance, it is propelled by a killer combination of 80s queer pop and a pair of devastating performances from Andrew Scott and Paul Mescal."
Contact: Searchlight Pictures
Read our review
Ferrari (Venice)
Dir. Michael Mann
Our critic said: "This is a refined, exquisite – expensive – production, but Ferrari doesn't step up the gears fast and furious enough for wider appeal."
Contact: Black Bear International
Read our review
Hit Man (Venice)
Dir. Richard Linklater
Our critic said: "This genial comedy/noir is a genuine crowdpleaser – funny, sexy, clever and confident in building a low-key humour which hits the target over and over again."
Contact: AGC Studios
Read our review
The Holdovers (Telluride)
Dir. Alexander Payne
Screen's critic said: "Crushingly wistful in precisely the way moviegoers have come to expect from Payne."
Contact: Universal Pictures
Read our review
Janet Planet (Telluride)
Dir. Annie Baker
Our critic said: "Acclaimed playwright Annie Baker makes an impressive film debut is a mother-daughter drama starring Julianne Nicholson."
Contact: A24
Read our review
Maestro (Venice)
Dir. Bradley Cooper
Our critic said: "Cooper conducts an impressively-mounted, if uneven, portrait of composer Leonard Bernstein."
Read our review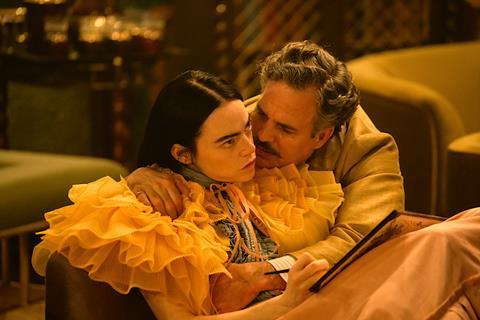 Poor Things (Venice)
Dir. Yorgos Lanthimos
Our critic said: "It's anchored to emotional reality by a dazzling performance by Emma Stone – if anything, outdoing her revelatory turn in The Favourite."
Read our review
Priscilla (Venice)
Dir. Sofia Coppola
Our critic said: "Its soft, subtle lines are a striking counterpoint to last year's razzle-dazzle-them Elvis, but it paints a darker, fuller picture."
Read our review
The Royal Hotel (Telluride)
Dir. Kitty Green
Our critic said: "Kitty Green delivers a further devastating drama on toxic masculinity."
Contact: HanWay Films
Read our review
Saltburn (Telluride)
Dir. Emerald Fennell
Our critic said: "Fennell is in blow-it-all-up mode, and the result is a spikily entertaining, narratively rackety ride led by a formidable Barry Keoghan in devil-may-care mode."
Contact: MGM (US); Amazon Prime
Read our review
Tatami (Venice)
Dirs. Guy Nattiv, Zar Amir
Our critic said: "A unique collaboration between an Iranian and an Israeli filmmaker that transforms an initially straightforward scenario into an increasingly tense, involving drama."
Read our review
Woman Of The Hour (TIFF)
Dir. Anna Kendrick
Our critic said: "A tremendous directorial debut from Anna Kendrick in this true-life serial killer drama which takes unexpected twists and turns."
Contact: AGC International
Read our review
Bafta hopefuls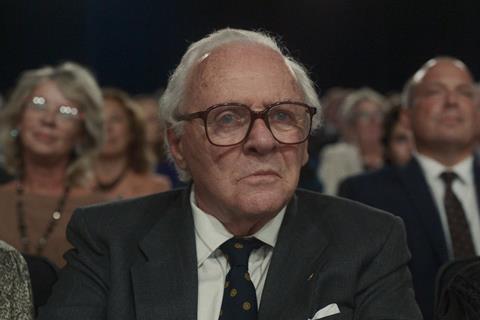 One Life (TIFF)
Dir. James Hawes
Our critic said: "The feature a layered performance from Anthony Hopkins as a man who keeps the past locked up tight."
Contact: Film Nation, Rob Carney
Read our review
Wicked Little Letters (TIFF)
Dir. Thea Sharrock
Our critic said: "Olivia Colman and Jessie Buckley re-unite to delightfully profane effect in this sweary comic twist on the cosy period drama."
Contact: Studiocanal
Read our review
Performance categories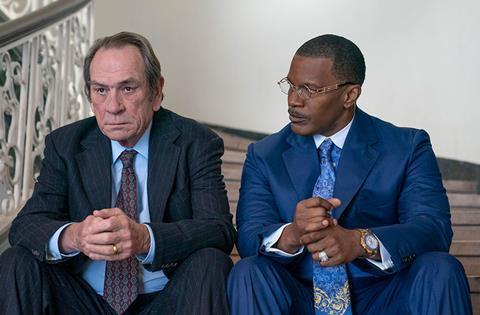 The Burial (TIFF)
Dir. Maggie Betts
Our critic said: "A barnstorming performance from Jamie Foxx (and sterling supporting work from his suits) drives this punchy and wildly entertaining courtroom drama."
Contact: Amazon Studios
Read our review
Lee (TIFF)
Dir. Ellen Kuras
Our critic said: "Kate Winslet stars in a satisfyingly textured portrait of a remarkable and unusual woman."
Contact: Rocket Science
Read our review
Memory (Venice)
Dir. Michel Franco
Our critic said: "This may very well have awards-season impact by virtue of stars Jessica Chastain and Peter Sarsgaard, both following their characters into psychologically shark-infested waters."
Contact: The Match Factory
Read our review
Nyad (Telluride)
Dirs. Elizabeth Chai Vasarhelyi, Jimmy Chin
Our critic said: "Annette Bening stars in this stirring, if conventional, tale of dreams and determination."
Contact: Netflix
Read our review
Rustin (Telluride)
Dir. George C. Wolfe
Our critic said: "Colman Domingo is magnetic as the witty, driven leader who fell out with Martin Luther King Jr. because of his sexuality, the two men eventually mending fences to push for change in American policy."
Contact: Netflix
Read our review
Animation and docs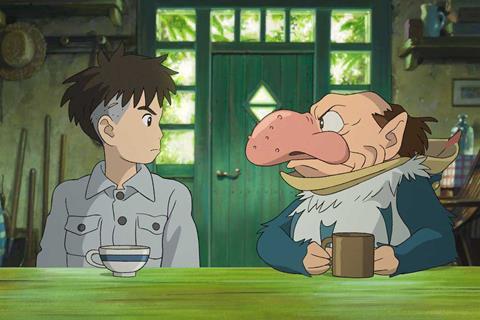 The Boy And The Heron (TIFF - international premiere)
Dir. Hayao Miyazaki
Our critic said: "Miyazaki's long-awaited return to film-making is full of stunning images that vary from sublime to nightmarish."
Contact: Goodfellas
Read our review
High & Low: John Galliano (Telluride)
Dir. Kevin Macdonald
Our critic said: "Between the highs-and-lows of razzle-dazzle couture there a substantial film here, and a frank portrait of a damaged, evasive man trying to come to terms with what he has done."
Contact: Mubi
Read our review