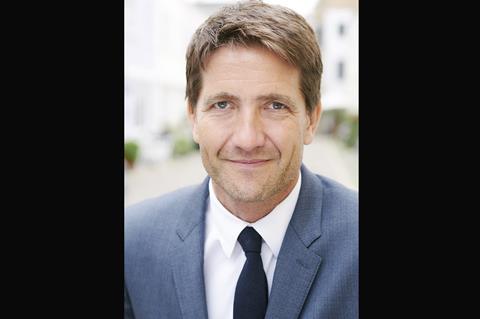 Need to know: When Kris Thykier left Freud Communications in 2007, he went straight into business with Matthew Vaughn to run Marv Films, before going on to set up his own outfit PeaPie Films in 2009 through which he produced Trash, Denmark '92 (also known as Summer Of '92) and Ali & Nino. Thykier founded Archery Pictures to produce international, commercial films and TV content in 2014. Credits to date include two series of Riviera for Sky Atlantic (the second season will air next year), Peter Kosminsky's Bafta TV-nominated The State and John Madden's Miss Sloane.
Key personnel: Kris Thykier, founder; Judy Counihan, creative director.
Incoming: English-language remake of the Swedish hit Easy Money (Snabba Cash) tentatively titled A Killing, which will relocate the action to London and is set to shoot next year; Iain Softley's Icarus, about UK astronaut Mike Foale; and Lolito based on the novel of the same name by Ben Brooks, which is set to be directed by Fleabag's Tim Kirkby, with Film4.
Kris Thykier says: "Most of my film career has been spent in the £15m-£20m [$20m-$36m] range of smart thrillers and drama. The only genre we haven't worked in is horror. Apart from that, we're genre agnostic. Cerebral drama is a more complicated proposition theatrically than ever. It still has the potential to cut through but where there was the opportunity for good quality films to break through previously, films now need to be great. There is a bigger lean-in to awards and festivals and the cream of the crop."
Contact: archerypictures.com