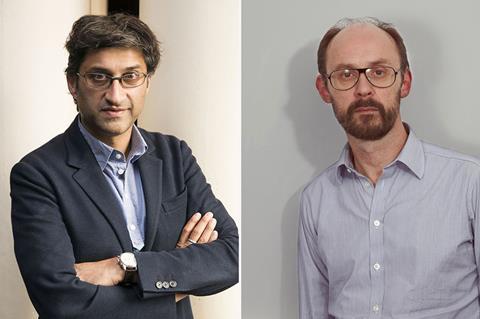 Need to know: On The Corner established its reputation on the back of Asif Kapadia's documentary features, including the Academy-award-winning Amy and Bafta winner Senna. Other credits include Ronaldo and Oasis: Supersonic. Run by Kapadia with producer James Gay-Rees, who also heads up sports-focused Box To Box (currently in production on a major Formula One documentary series for Netflix), it branched out into TV earlier this year with Stephen: The Murder That Changed A Nation for the BBC.
Key personnel: James Gay-Rees, Asif Kapadia, co-founders.
Incoming: Their next big project is Kapadia's feature doc Maradona, set for a festival launch next year. Also in the works is an eight-part independently financed music doc, and a series adaptation of Yuval Noah Harari's bestseller Sapiens: A Brief History Of Humankind that the company is co-producing with Scott Free. Kapadia is directing with Ridley Scott producing.
James Gay-Rees says: "We have very big, creative ambitions. We are very interested in taking the form forward. That is our DNA. We're never going to be a big volume provider, we'll always be uber-premium… a small and beautiful company that will say radical stuff. [TV-wise] we do need to bank more series. We would look to, very surgically, do more with Channel 4 and the BBC, but also do more blue-sky stuff with the Apples and Net-flixes of this world."
Contact: info@onthecorner.tv