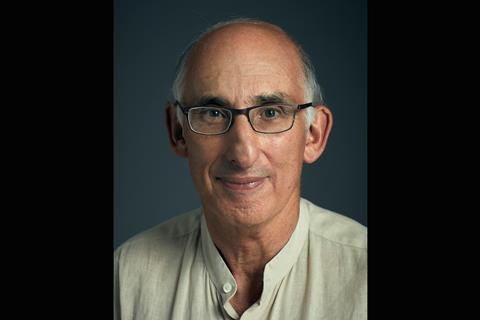 Need to know: Origin has produced a steady flow of titles since David Thompson started the company in 2008 after leaving BBC Films, where he was founding head. The company has had a run of collaborations with Thompson's former home on comedy What We Did On Our Holiday, maths drama X+Y, Helen Mirren-starrer Woman In Gold and last year's The Sense Of An Ending, with an ensemble UK cast led by Jim Broadbent.
Key personnel: David Thompson, founder and CEO; Alex Gordon, production and development executive; Isobel Carter, development editor.
Incoming: The company is in post-production on family drama Hope Gap, written and directed by William Nicholson (who wrote 2012's Les Misérables as well as Origin's 2013 title Mandela: Long Walk To Freedom) and starring Bill Nighy, Annette Bening and Josh O'Connor. They are also reuniting with Helen Mirren for HBO/Sky series Catherine The Great, shooting now for a 2019 delivery. Upcoming film projects include Manchester-set crime drama Silencers from Film Stars Don't Die In Liverpool writer Matt Greenhalgh and The Hard Stop director George Amponsah; Boy Wonder from the writer/director team of What We Did On Our Holiday; Dickens adaptation The Tale Of Two Cities written by The Night Manager's David Farr; and JM Barrie ghost story adaptation Mary Rose from The Little Drummer Girl writer Claire Wilson.
David Thompson says: "I don't think cinema is dead. I think it's really quite lively at the moment, although it's very difficult distribution-wise in this country because people have been burned so much. At the BBC, I was in a privileged position to be able to devote a lot of time to arthouse films; as an independent producer I can't do that in the same way. We're trying to be more accessible and more widely appealing. There is a recognition that you've got to find a resonant experience to get people into the cinema. The positive news is with the new chains of cinemas, there is a really widening market for upmarket, intelligent films — and not just in the awards season."
Contact: info@originpictures.co.uk