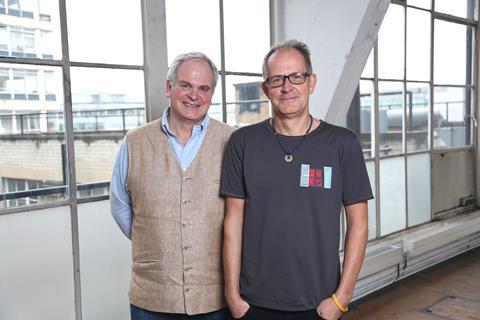 Need to know: The Ink Factory was founded in 2010 by brothers Stephen and Simon Cornwell, sons of David Cornwell (aka novelist John Le Carré). The brothers were looking to create a financially independent production company/mini-studio based between the UK and the US that could control its own IP and build strong creative relationships in both film and TV. The company — which has around 20 staff members in the UK and four in the US — has enjoyed huge success with its TV dramas, notably The Night Manager. On the feature film side, it recently produced Hotel Artemis. Other notable movies include A Most Wanted Man and Billy Lynn's Long Halftime Walk.
Key personnel: Stephen Cornwell, Simon Cornwell, co-CEOs; Tracey Josephs, head of production.
Incoming: The Ink Factory recently partnered with Film4 and WWE on Stephen Merchant's wrestling-themed comedy, Fighting With My Family, starring Florence Pugh and Dwayne Johnson. It has several other features in development including another Le Carré adaptation and the recently announced Lara Prescott adaptation We Were Never Here, about the conspiracy surrounding the publication of Dr Zhivago, which it is making with Marc Platt Productions. Its mini-series of Le Carré's The Little Drummer Girl, directed by Park Chan-wook, will air in the UK on BBC1 and in the US in November on AMC. It is developing a new series based on The Spy Who Came In From The Cold.
Stephen Cornwell says: "What we've really begun to realise is that feature film is a very vibrant medium. Its death is much over-advertised. We are very actively increasing our feature slate right now. There is real opportunity for independent producers in intelligent, authored and groundbreaking genres of different sorts."
Contact: info@inkfactoryfilms.com