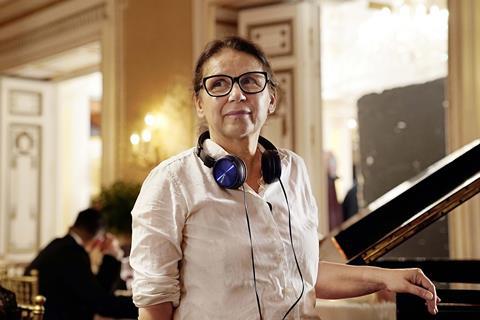 Hungarian director Ildikó Enyedi is hoping for a warmer reception from Filmfest Hamburg audiences to her feature The Story Of My Wife than she received at Cannes, describing the experience on the Croisette, where the film played in competition, as like being "in the middle of a car crash".
The film was received coolly by critics who, Enyedi believes, did not grasp her intentions or why she used the conventions of the traditional literary adaptation.
"It's no-one's fault. It's a huge, huge misunderstanding, that was my feeling. Or let's say I felt myself like a person who, 10 years ago, walks in a very cool party in a normcore dress," the director suggests. Instead of being interested in her fashion choice, the other guests all howled "how boring these clothes are!"
Sold by Films Boutique, The Story Of My Wife, is set in the 1920s and stars Lea Seydoux, Is based on a 1946 novel by Milán Füst about a sea captain who declares in a café that he will marry the next woman who walks in. Their marriage is tempestuous.
"I feel there is a huge misunderstanding also because of the chosen form [of the film]," the director continued. "What is on the surface seems classical is [like that] for a reason."
Enyedi, who won the Golden Bear at the Berlinale for On Body And Soul in 2017 believes the themes of The Story Of My Wife resonate strongly with contemporary debates about gender, misogyny and "toxic" masculinity.
"I think that we have, not just males, really toxic patterns. We are in the middle of changing them, not just in the way we communicate between the sexes but the way we deal with the globe," Enyedi reflects "We are burning down the globe because we don't let go of this idea that we have to control everything instead of being part of everything."
"What is somehow also present in this film is that nowadays this wonderful change with the #MeToo movement, this rewriting the code of how we behave with each other, is overlapping another current which is [that of] absolutely lacking empathy or even interest for the point of view of the other human being or the other political party or another nation or another group," Enyedi continued.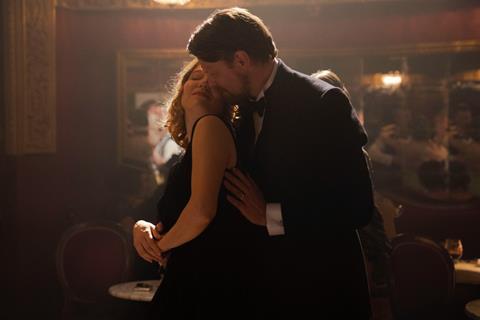 "The conversation has somehow stopped. There are shouts based on gut feeling. This is how we communicate. I don't speak just about male/female relationships. It's Trump, it's Orban, it's how people express themselves online instead of discussing…it's when your vision is impenetrable because it is based on some very confused emotions and not on logic. This wonderful movement of #MeToo and this very toxic general conversation overlap, then also cancel culture and the incel movement appear. The very beauty of the moment is distorted because it arrived at a very unfortunate moment."
New project
Enyedi is hoping to shoot her next feature, Tender Empiricism (working title) next year in Marburg in Germany. It will be a live action drama about a tree which can communicate and has feelings. It is set during the Covid period. Enyedi started developing it several years ago with the late Karl Baumgartner at his company, Pandora. It is being put together as a German project and does not currently have any Hungarian backing.
Alongside her filmmaking, Enyedi continues to devote much of her time to the breakaway Hungarian film school, freeSFZE, set up last year when the Orban government "kidnapped" the University of Theatre and Film Arts in Budapest, imposing its own supporters in key positions at the university.
freeSFZE's students, who don't have to pay fees, have received strong support from other educational establishments across Europe including The University of Salzburg and the Film Academy Vienna.
Some of Hungary's most illustrious filmmakers are continuing to throw their backing behind the venture. A new masterclass series is about to start involving leading DOPs and directors, among them Marcell Rev, cinematographer on HBO's Euphoria, Gergely Pálos, known for his work with Roy Andersson, Mátyás Erdély, whose credits include Son Of Saul, Zsofia Szilagyi, director of One Day and Lili Horvát, director of The Wednesday Child.
freeSFZE's very first class of film and theatre students are due to receive their diplomas later this month. Lectures are currently being held both in conventional lecture halls and "in apartments, cafes and all sorts of places," says Enyedi.