Fred Kogel, CEO of Munich-based Leonine Studios, talks to Screen about creating a European powerhouse, working with private equity backer KKR, and what he believes is the most important question facing the company.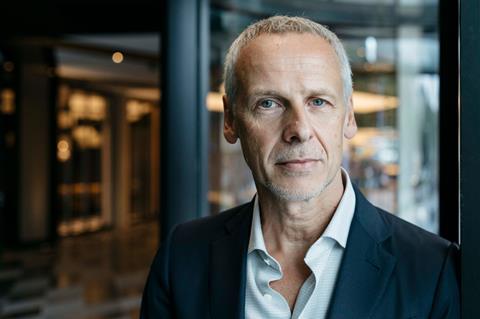 "Leonine stands for premium content," says Fred Kogel, repeating it as if a mantra. The CEO of Leonine Studios leads a vertically integrated company, which has production, distribution and licensing divisions. On the eve of the Berlinale, Leonine — which is active in traditional theatrical distribution — acquired German and Austrian rights from Lionsgate for a slate of US blockbusters, among them John Wick: Chapter 4, Ballerina with Ana de Armas and About My Father starring Robert De Niro.
The Munich-based company distributes its content on digital services, in home entertainment and on TV channels as well as in cinemas. Alongside its movies, Leonine produces series, TV shows, entertainment formats, infotainment formats, content for social-media channels and co-produces national and international fiction formats.
With School Of Magical Animals, the company had the most successful German movie at the local box office last year, and its upcoming release slate includes Roland Emmerich's latest blockbuster Moonfall.
Kogel founded Leonine in 2019 having held high-level positions at ZDF, ProSieben, Constantin and Kirch Media. The company has backing from US investment firm KKR and is in partnership with French media giant Mediawan. This is a European major that aspires to compete on equal terms with the US studios and streamers.
What is the overall Leonine vision? Where does the company sit between the new digital world and more traditional production and distribution models?
We have established Leonine Studios as 'the one-stop shop for premium content'. That is what we always say. It is for all content providers. We have a vast mix of customers, the streamers as well as the public and the private channels. This includes the dig­ital players who have considerably increased their audience reach over the past years. For us, having the digital customers, meaning the streamers and the social-media companies like YouTube, is an important KPI.
We have our normal linear, established customers like ARD, ZDF, RTL, ProSieben. They invest in the local market to be competitive against the streamers. That's the world we are producing and licensing for.
And on the other hand, there is the new additional market we also serve. Whether it's feature film or series, fiction or non-fiction, whether we license it or produce it in-house, whether it's co-produced nationally or internationally, old or new product, library or new acquisitions, we try to serve a 360-degree way of programming.
How have you integrated all of the 60-plus companies that now comprise Leonine under one umbrella? How much creative autonomy do they have?
There are two ways you can go. One is integration. The second is leave them lots of freedom and don't integrate them. Our concept was to fully integrate. What does that mean? We are referring to legal, finance and financing help, and HR. This enables our producers to focus on their projects and be vastly creative. That is, in my opinion, a huge advantage. We try to take off their backs the load of the day-to-day operations and focus on creativity. We make sure our creative people, maybe in the non-fiction or the fiction business, talk to each other, exchange their experiences.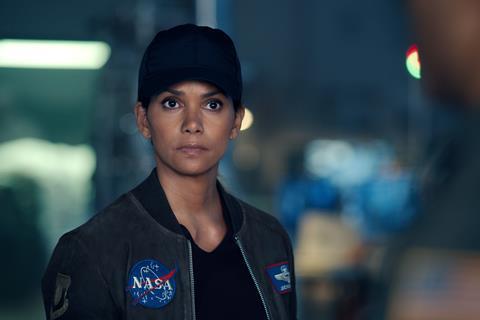 Is it like a US studio, where the company holds on to the rights and the IP?
Yes, it's close to a studio model. Our main focus, in the present and the future, will be to gather as many IPs and concepts as we can because that's where the future lies, generating competitive IP and getting the most creative talents. It is comparable to a studio business but adapted to the new market that has developed in the last three to five years. It's a huge task today, for example, to do contracts with streamers. A smaller company normally can't do that because it's hundreds of hours to negotiate contracts in that field.
What is the collaboration with Mediawan in France? Are there any cultural tensions with the way business is done in France? Might the two companies move yet closer together?
My partner at Mediawan [chairman and co-founder] Pierre-Antoine Capton and I get along great. This is the most important thing. We have separately built hugely successful companies, market-leading companies, in our respective countries. And both Pierre-Antoine and I have been producers. We can crunch numbers and [we] understand the economic side of the business but we share exactly the same opinion of doing things.
The co-operation is one year old. We have started working groups within our companies. For example, our digital format YouTopia has been adapted in France and vice versa. We have optioned non-­fiction and fiction formats from the respective Mediawan companies and vice versa. We're starting to grow together by co-operation. The main fields are formats, licensing and, above all, international co‑production. We recently appointed Caroline Kusser as joint EVP of international co-production. I think together we have a unique position in Europe and our focus is growth.
How involved is equity group KKR in the day-to-day operations at Leonine?
When I founded Leonine, it was with the UK team of KKR. KKR is our major shareholder — and, I can say, a great partner. We, as a management team, are treated as entrepreneurs. You probably know that as part of the private-equity system, we're all invested in the companies with amounts that are decisive. It is in our own interests to set targets and to be successful. But, a concrete answer, KKR is not involved in the daily business and doesn't influence any types of content decision.
To whom do you report?
To my board. It's an advisory board that is chaired by Vania Schlogel [the founder and managing partner at Atwater Capital]. She has a long record in private equity and the entertainment business. She knows what she's talking about and knows our business. Our board also includes Sarah Bremner, former president of ARRAY Filmworks, and Keri Putnam, the former CEO of Sundance Institute, and also Bettina Reitz, president of the University of Television and Film in Munich, next to Philipp Freise and Philipp Schaelli, both from KKR. It's a very diverse board with great expertise included.
How much do you worry about a Sapinda/Wild Bunch situation where the equity investor buys a bunch of assets and then hollows them out?
When we set up Leonine, our vision was always a growth story. It's a totally different concept than [when] you cut costs or cut jobs. Therefore, I'm not worried. We started in 2019. In 2021, a Covid-19 year, we hired 300 new employees alone. Today, we have 680, almost 700 permanent employees. It's a big growth story. And if we count the creatives and the projects, on a production-by-production basis, it's 1,200 employees only for Leonine. Our ambition is to grow organically and inorganically with other M&A [mergers and acquisitions].
We are in the middle of a global production boom, but, given fluctuations — for example, in Net­flix's share price — are you confident the boom will last?
I am not worried at all. Peacock has just entered the market in Germany. Many others, like Discovery+ [which will launch in the summer], Paramount+ [also in the summer], HBO Max [which is expected to launch in Germany and other European territories, with no fixed date]… There is still a high growth potential in Germany and other European markets. The demand for content will defin­itely increase. [But] you have to deliver premium content or you'll not succeed.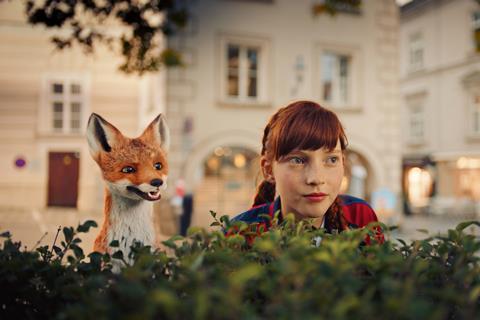 How do you see the future of theatrical distribution? How important is to Leonine's offering?
It's a very interesting question, probably the most important at the moment. We have brought together Universum and Concorde, which was out of the Tele München Group (TMG), and together we created Leonine Distribution, which is the number-one independent home-entertainment company [in Germany] and also serves our theatrical distri­bution, which is very successful.
For us, theatrical distribution is important and it remains key as part of our distribution strategies. In my opinion, going to the movies will become more of an event. That means theatre owners have to do their investment to make [going to the] movies as interesting as poss­ible. The market will change. The big commercial event movies with great casts and arthouse genre films like action, with a great cast and an event character, with crossover potential, are essential for success in the future.
You have to be number one, number two, or at least with a genre event, number three, to hit the numbers you've projected.
Will older audiences return to cinemas after the pandemic?
In my opinion, yes, but also diff­erently. I'm not saying arthouse is endangered but the question is what type of arthouse movies will survive. We had quite an interesting experience recently. In Germany, we distri­buted the Met Opera live. It's always a huge success. We had Rigoletto and we were highly curious about how this will work because this is, of course, an older audience. We did around 10,000, 11,000 in atten­dance. On the weekend, we were the number three programme/film in the market. It's a premium product. Older audiences will return but they need to see an event because it's so easy to consume a programme on the streamers.
How do you see the windows debate unfolding?
In Germany it's a special situation. All German productions that have [public] subsidies have a normal theatrical window of six months, but you can shorten this to five months under certain circumstances. With movies like Moonfall, the big international movies that we license, you are not under that constraint. You can go out earlier. But we say we at least need three to four months as a theatrical window to do a good job. In the case a movie doesn't do so well, we can decide to go earlier. The good thing about Leonine is that we control the chain. We buy all rights and can basically decide for ourselves, together with our partners.
Thomas Augsberger, founder of Eden Rock Media, is a consulting partner in the US. How important is he to Leonine's growth?
I've known Thomas for 30 years and he is a great friend. He has great expertise and is a great professional but it's fair to say the acquisition strategy is determined in our headquarters in Munich, together with our head of acquisitions Alex Janssen and our management board. Thomas consults with us and works with us in carrying out the acquisitions. The good thing is that he is our man, our ambassador, in Los Angeles.
Who has influenced you throughout your career?
I had the chance to work with Leo Kirch [founder of the Kirch Group].Jan Mojto [CEO of Beta Film] and Bernd Eichinger [who ran Constantin Film]. What I learned from all of them was that entrepreneurial approach of bringing together creativity and business — and, above all, the deep love for product is absolutely important to make [a business] successful.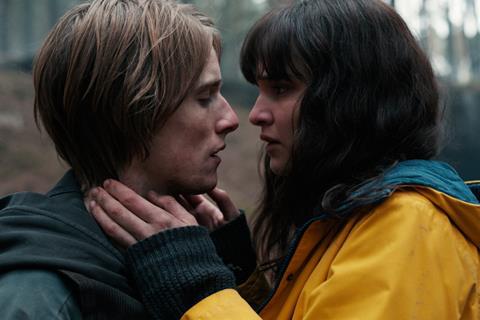 Historically, companies from Poly­Gram Filmed Entertainment to Studiocanal have aspired to create European film studios with the reach of the US majors. Many have come unstuck. What makes Leonine different?
It is a common vision of my friend Pierre-Antoine [at Mediawan] and I. I think we are uniquely positioned, with 61 production companies all over Europe, distribution, etc. Of course, we think it has many advantages and it can be set up. We have the situation that with the arrival of the streamers, local content has been able to travel worldwide. Our Netflix series Dark, produced by our [Leonine's] production banner W&B Television, for example, is among the most popular series on Netflix today. As a Mediawan example, we can say Call My Agent, which was a huge international success. That is the difference.
What have you learned during the pandemic? Which parts of the business have prospered and where have the problems been?
Theatres in Germany were closed for around seven or eight months. From our planned 20 the­atrical releases in 2020 and 2021, we could only release seven films. This had consequences on our the­atrical revenues but at the same time, there was a shift into home entertainment with TVoD and SVoD performing and out-performing [expectations]. In addition, you always have to have luck. We found exactly the right window to place School Of Mag­ical Animals with 1.6 million admissions in Germany and 203,600 in Austria and Switzerland. On the other hand, the viewers' need for information was substantial and with our infotainment companies, we had increased demands from private and public TV channels.
The European Film Market is online, although the Berlinale is a physical event. How do you view the future of film festivals and markets?
Berlinale and the EFM in February always was the great kick-off for the year, not just to acquire product, finished films, but to start filling slates for the upcoming years. The other side of the coin, with producers, sellers and buyers becoming more accustomed to digital conferences, is that for me the importance of the Berlinale, American Film Market and probably Toronto as new product markets will decrease. The exception will probably be Cannes. We are buying films all around the year.
Leonine means lion-like and is inspired by a heraldic symbol of Bavaria and Munich, where the company is based. How important is this sense of place to the company's identity and how you do business?
Many creatives and talents in Leonine come from Munich. In today's world, it's important to have values you can identify with, a kind of foundation. With the name Leonine, we found that was our way to connect our roots with our values. Like lions, we have courage, energy, confidence and a strong sense of team play about what we're doing.
I always said that the most important value is creativity paired with discipline. The Bavarian focus is important. I am a big soccer fan too and FC Bayern Munich is kind of a role model. It's much about a great team, great leadership and the will and need to win every game.