With co-founders Elisabeth Murdoch and Stacey Snider, Jane Featherstone runs independent studio Sister, which spans TV drama and film production, podcasts (Campside Media), publishing (Zando), comic books (AWA Studios), documentary (Dorothy St Pictures) and live events (Koko).
Sister has one of the busiest drama slates in the UK — recent shows to air include Sky and HBO's Land­scapers and the BBC and AMC's This Is Going To Hurt.
Coming to screens soon are more Sister dramas: Sian Robins-Grace and Lucy Gaymer's horror comedy The Baby for Sky and HBO, which world premieres at Series Mania; the third and final series of Abi Morgan's The Split (BBC); series two of Sky Atlantic's Gangs Of London; and the adaptation of Naomi Alderman's novel The Power for Amazon Studios, which is in post.
In production is Humans writers Sam Vincent and Jonathan Brackley's Leeds-set Better for BBC One, while Kaos, Charlie Covell's contemporary spin on Greek myths, starts shooting in Spain in June for Netflix. Also this year, Sister plans to shoot Penelope and Ginny
Skinner's conman thriller The Following Events Are Based On A Pack Of Lies for the BBC and Abi Morgan's Eric, a thriller set in 1980s New York, for Netflix.
Sister also has a slate of films in development, including Schitt's Creek co-creator Dan Levy's Good Grief, and a Bee Gees biopic.
Before launching Sister, Featherstone ran top scripted indie Kudos, through which she produced Broadchurch, Life On Mars and Spooks.
How are you managing to steer all these dramas to the screen through Sister?
I learned very quickly at Kudos that you're only as good as the people you share your days with. Setting up Sister, it was important to get the right people in, not just because of their talent, but also because I liked spending time with them. You have to get on and be able to trust each other. You have to create an atmosphere of respect and hard work.
I've got a team of six producers who are full-time staff. We've got a development team of four. And then a whole infrastructure in London, probably 50 permanent staff, and thousands of freelancers working on the shows. In Los Angeles, we have about 25 people and there's the New York office as well.
What are you working on this week?
All of [our dramas]. Well, most of them — we've got producers and executive producers on them. This morning I've got the Better production meeting. This afternoon there's an Eric casting meeting, and then there's a Kaos casting meeting.
The big reason that Sister works is the writers. That's fundamental for me. We've become a home that writers want to work at. They know they're supported by us, and we try and do the best for them. But we are honest with them. That doesn't just mean saying "yes" — it means the opposite a lot of the time. Or it's about saying, "Yes, but can it be better?" or, "Can you do more?". We try to be quite rigorous with the process, which doesn't always work.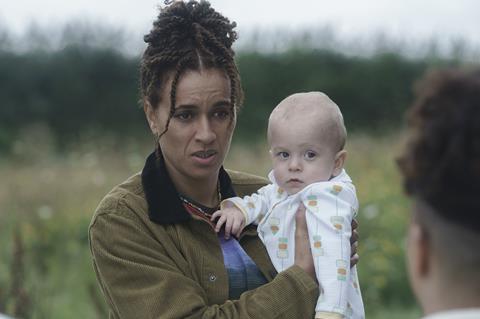 What are the defining characteristics of Sister TV shows?
It's hard to find a unifying theme other than writers with a voice, something to say, but done with a twinkle and some wit. Look at Chernobyl, Broadchurch, Land­scapers and I hope The Baby. These are about important, big subjects, but they will let you in. Emotion and humour are the things I look for in absolutely everything.
We also try to be ahead of things — it's something we talk about a lot. It's very easy in our business to be influenced by what's on at the moment, but it usually takes three years to go from idea to transmission. You have to really try to think what our audience is going to feel like in three years' time.
But I don't try and be too clever about it. I'm a real punter, I love watching TV. It's just all instinct for me — you read something, and you go, "This person's good."
What is your sense of what audiences might want to watch in three years?
I think the world is looking for hope now. We do want stories that are going to unite us, and that's not going anywhere because of the trauma of the last years and the current trauma [of the Ukraine war].
The trick is constant innovation. If you keep innovating in terms of ideas and talent, then you might not succeed, but you're much more likely to. By emulating, you're much more likely to fail.
Also, I push. We like pushing [dramas] to be more surprising, more ambitious, more unusual and bolder in terms of the casting.
Thinking about innovation, how do you work with the other Sister group companies, which span podcasting through to publishing and live events?
Part of what I love about building the company with Liz [Murdoch] and Stacey [Snider] is the understanding between us all that storytelling is no longer in a silo. Audiences want storytelling that covers all different kinds of media.
Podcasting, as we know, is such a massive growth industry. Campside opens our eyes to new stories and to storytellers. We're developing a couple of their podcasts. They introduce us to journalists who have ideas for a show or can do research for us. For example, Chris Smith, who's the journalist working on the Tobias Lindholm drama about the [9/11 World Trade Center] first responders. We have a first-look deal with Tobias. He said he wanted to do a story about the first responders and the years following 9/11. But Tobias likes very detailed research, and Campside said there's this guy who's amazing and is an expert on that.
Also, for us, it's about belonging to something. People like being part of something where you share values. Molly Stern [the founder of Zando] has got incredible relationships with her colleagues who are publishing imprints for various celebrities or writers. She's very progressive in using social media to do that.
[Documentary producer] Dorothy St [run by Julia Nottingham] is the newest part of the [company] flywheel, as we call it. By flywheel, it means that they all connect somehow, and the connections grow over time. You can feel them deepening and becoming more robust as everyone gets to know each other more.
Julia has a fantastic slate of documentary projects coming through [including a Pamela Anderson documentary for Netflix]. She'll make them all — we just provide guidance and support. And I think she likes it because she can ring me, Stacey, Liz, Dan [Isaacs], our COO, or Heidi [Scheeline, global COO] and say, "I'm having a problem with this," or "Can you introduce me to so and so?". There's a lot of support.
How do you, Elisabeth and Stacey work together?
We meet and talk all the time. We have lots of regular meetings, we communicate daily about all sorts of things. Everyone has the things that they're particularly close to and are looking after. Mine is obviously the scripted content, largely.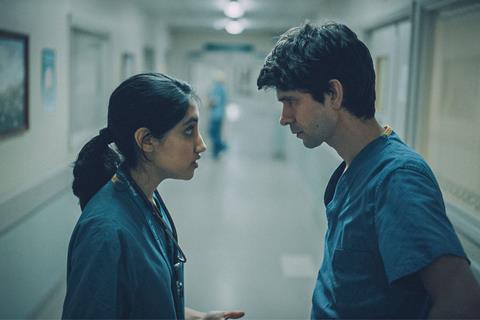 Stacey looks more after the US?
She is CEO of the whole group. But she focuses more on the US content and the flywheel companies and is chief executive of the whole thing. The three of us are all on the board and share all big decisions. Stacey, in terms of the movie side, is very much across all of that. She has an incredible pedigree and background. [Snider was previously chairman and CEO of 20th Century Fox.]
What does Elisabeth look after?
Liz is the executive chairman and is across everything. Liz gets offered all these incredible strategic opportunities all the time. I've worked with her for nearly 20 years. She's an incredible enabler of creative talent and building businesses in the right way. She is a fantastic partner. I've never worked with anybody better.
Between us [three], we've sort of seen most of it and done most of it. So, you're not afraid. It's a culture of, "Let's give it a go. Let's see what's going to happen."
How did you make your break into the industry?
My first proper job was as Gazza's [England footballer Paul Gascoigne] PA in 1991. It wasn't what I wanted to do — I wanted to work in TV. But I didn't know anybody in television, and I didn't have a clue how to access the industry — my dad's an engineer, my mum was a nurse. This was an opportunity. I was a bit nervous, but I thought I'd do it for a bit.
And then I met a documentary filmmaker who was making a film about Gazza. I told him I wanted to work in TV, and he put me in touch with somebody and I got a job as a runner on a kids' factual entertainment show at Hat Trick.
That was my massive bit of luck. Hat Trick, with [co-founders] Denise O'Donoghue and Jimmy Mulville, was in its heyday in 1992. I was production secretary to [producer] Dan Patterson on Whose Line Is It Anyway?. I got the job because he was a Spurs fan and was obsessive about Gazza.
The relationship with Denise and Jimmy was critical because they were independently minded. They were entrepreneurial. They were one of the first ever indies really, one of the biggest true indies. I thought the whole world was indie, entrepreneurial and bold — I just thought that was normal. I've never worked anywhere except for indies from that day — I worked there, World Productions, Wall to Wall and then Kudos and then Sister. That was so much luck, and Denise and Jimmy were so brave. They let me produce their first ever drama [1995's A Very Open Prison for BBC Two]. I was 26 years old or something. Now looking back, I hadn't got a clue — I didn't know what I was doing.
Coming out of the pandemic, how are you finding the TV market in 2022?
For about a month, it felt really good. And now it feels pretty bloody frightening again, with what's happening in Ukraine. The world has shrunk again. I know so many producers who are in Hungary and in Bulgaria, and they're coming home. I don't know what's going to happen, but it doesn't feel good to me. People are going to want to travel less again. The Americans are going to be [asking] if it's really a good idea to go to Europe to film.
But the industry is extremely buoyant. Seven or eight of Netflix's top 10 shows are made outside of America. And we know a lot of the other streamers have a huge appetite for European talent, not just British but European talent. It's cheaper. There's a different culture here. And its new ideas, I guess.
What is harder to maintain is the quality control when you've got that much work going on. There aren't as many people who are as trained as you might want. That's no-one's fault. The training needs to catch up quickly with the industry.
But BBC and public service [broadcaster] shows will find it harder to compete, both from a budget point of view [with the streamers] and also for talent. It's such a competitive market.
That said, the BBC is having an amazing run. What a phenomenal run of programmes in the past few months — A Very British Scandal, The Responder and Chloe were brilliant. I would put This Is Going To Hurt in that category. I also loved Alma's Not Normal. I think Ghosts is brilliant. They've got an incredible line-up of scripted content.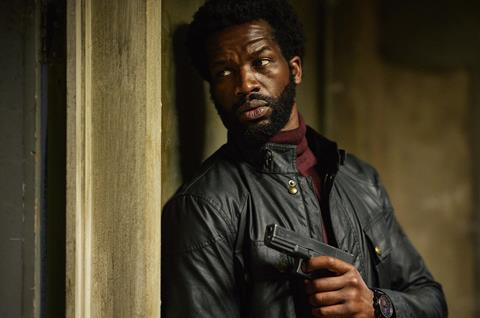 Do you think the public service broadcasters (PSBs) will be able to compete with streamers in the long term?
Only if the government supports the BBC licence fee. If it doesn't, then no. We have to support the licence fee. The reason for the incoming investment from the streamers to our industry is because we have an excellent industry, which has been supported by the PSBs and trained by them. And that's about ethos, as well. Net­flix and Amazon are training and spending money on skills here — they absolutely are. But there's something about the culture of the writing community here and the risks that they can take on the BBC and on Channel 4 that is critical. Normal People, I May Destroy You, Fleabag are not expensive shows, but they're groundbreaking, innovative and extraordinary.
You know Ukraine well, given your experience filming Chernobyl. What are your reflections on what's happening there at the moment?
It's profoundly moving and disturbing to me to watch what's happening over there, having worked in the streets and worked with those people, because we've got relationships with people there. Even if I hadn't, I would feel the same. The dignity of the people and their resilience and hunger to fight back is so inspiring and extraordinary. I just wish them all the best… I can't even [talk about it]. It's so devastating. It's where we were working — this is just a normal country in Europe. I wish them all the love and support we can possibly give. I hope our governments do everything they can and should to support them.