As attention shifts to the UK's Sheffield Doc/Fest (June 7-12) and France's Sunny Side of the Doc (June 25-28), documentary experts give Screen their take on the state of the sector.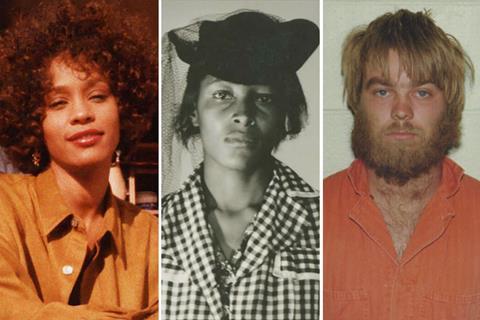 The documentary world has been rocked by big changes recently. These are either exciting opportunities or unsettling disruptions depending on where you sit: the rise of platforms, the shrinking of traditional TV slots, censorship in shifting political climates, as well as changing budgets and audience viewing habits.
Some of that change has made documentaries more popular than ever. "There is an appetite and audiences for documentaries like never before," says Simon Chinn, Oscar-winning producer and co-founder of London and Los Angeles-based Lightbox — which premiered Kevin Macdonald's Whitney in Cannes. "The once dreaded 'D-word' is no longer dirty… but cool."
"Netflix has in many ways helped spawn an entirely new climate for content," Chinn continues, "and premium documentary has become an absolutely viable commercial category in this climate in a way it never has before."
Netflix has had a hugely transformative effect on documentary filmmaking in the past five years. The SVoD giant is paying good money to commission documentary features and series, or to acquire finished projects. But where one hand giveth, the other taketh away, as Chinn warns: "The flip-side to the rise of Netflix and some of these other global buyers is the way its existence chips away at the theatrical audience for documentary, which has steadily been building over the past 15 years or so. Now Netflix offers filmmakers whose films might have benefited from a theatrical release, with everything that can bring, an almost irresistible alternative."
Chinn looks back at his 2013 Oscar winner, Malik Bendjelloul's Searching For Sugar Man, and wonders "what would have happened had it been acquired by an SVoD platform rather than nurtured to theatrical success by passionate distributors?"
Netflix likes a certain kind of film: the most popular at the moment are one-off biographical portraits (The Rachel Divide and What Happened, Miss Simone?) or true-crime series (Making A Murderer and Wild Wild Country). Filmmaker Lucy Walker, whose features include Devil's Playground, The Crash Reel and the Oscar-nominated Waste Land, is frustrated with being told that every idea would benefit from being a series just because they are in vogue. "Streaming services are making documentaries accessible to audiences, which is awesome," she says. "But with the rise of the docu-series, the challenge is to keep the content as rich and riveting as for shorter or single pieces. I hate diluted, bloated, overlong work — like everyone else."
Market moves
New players and financiers have shaken up budgets in some ways that are not always sustainable or realistic. This can be good for storytellers to make a living right now, as David Courier, senior programmer at Sundance, explains. "Given the proliferation of documentary series coming from Netflix, Amazon, Hulu, not to mention television opportunities from traditional outlets such as HBO, Showtime, CNN, ESPN, BBC, PBS, etc, documentary filmmakers who have notoriously struggled to make ends meet now have the opportunity to make a living doing what they love to a degree that they never had before," he says.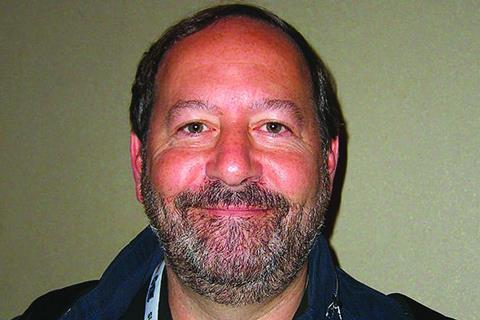 Josh Braun of New York-based Submarine, one of the world's top sellers of documentaries who has worked with films including Chasing Ice, Wild Wild Country, Blackfish and 20 Feet From Stardom, says that budgeting can be a challenge, especially if a big Netflix deal is not likely, or indeed is not the ultimate goal.
"There is a growing distance between average doc budgets and average doc sales," he says. "If you raise $1.5m for your film and the film sells for $2m, every­one will be celebrating but those higher numbers are becoming less likely. If your investors have lost a lot of money, they may not want to keep supporting you as a filmmaker." Of course, he notes, some films will have big budgets, but a budget needs to be realistic, and working with a sales company at the early stages can help identify the potential market.
The market has shifted as theatrical distributors become more risk-averse in a tough climate, and traditional broadcasters, especially the public service broadcasters, are not investing in documentary the way they did in earlier decades.
Signe Byrge Sorensen of Denmark's Final Cut For Real (The Act Of Killing, The Distant Barking Of Dogs) says: "We are in the middle of the old public service TV system changing drastically and the rapid growth of the attention economy, where our attention as consumers is being bought and sold faster and in more ways than we can keep track of. These tendencies challenge both our finance structures and our sales, marketing and distribution structures."
One solution to the shifting landscape, she says, is "to diversify our sources of finance. We take advantage of the VoD services, also for our back catalogue. We work with virtual reality in order to experiment with storytelling as a universe rather than [only] a linear process."
SVoD platforms are not, and should not be, the only place where quality content can connect to audiences. Audience engagement for cinema releases in the fractured media landscape is crucial, says Eve Gabereau, founder and CEO of Modern Films, a new London-based, female-led film production, distribution and event cinema company that is launching with the UK release of The Rape Of Recy Taylor.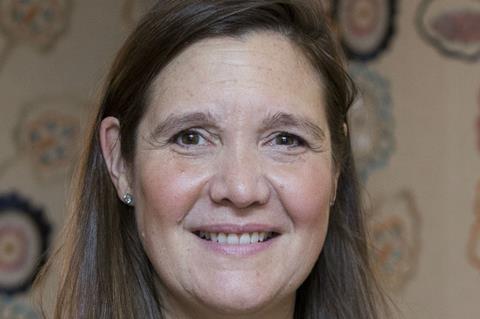 "It is vital for producers and distributors to make and/or acquire films they think will connect with audiences, then ensure they are showcased in a befitting forum," says Gabereau. "As people are content-rich with stretched time and limited attention spans, content creators need to think about building audience interest through awareness and visibility." Journalists and festivals have a special role to play in developing audiences for documentaries, she adds.
Another area of opportunity to reach new audiences is to tell stories that better reflect their lives. Lisa Marie Russo, film fund executive at Doc Society (formerly Britdoc), is excited about the opportunity "to expand the range of voices and stories through financiers backing diverse filmmakers from a range of backgrounds — BAME, LGBTQI+, mixed ability and talent from lower socioeconomic backgrounds. We all benefit by embracing diversity in front of and behind the camera."
Thom Powers, documentary programmer for Toronto International Film Festival and DOC NYC, adds: "While Netflix and other streaming platforms have been a huge factor for English-language docs, filmmakers working in other territories haven't experienced those benefits as significantly. What can be done to foster a more robust marketplace for those works?"
Speaking up
Protecting the storyteller will become even more important in the future. "We are in a unique political climate where censorship is rampant in totalitarian states and even in the so-called 'free world' we're experiencing an unprecedented attack on our free press, a chipping away at our freedom of expression in general and free speech in particular," says Courier. "Perhaps more so than ever, we need our brave documentary voices to speak their truth."
Elhum Shakerifar, producer at London-based Hakawati, says in addition to the political landscape, the world's obsession with soundbite-sized information and celebrity culture means there "is a risk to the ecosystem of documentary storytelling, particularly observational documentary". She adds: "The documentarian's pursuit of making sense of reality is needed now more than ever."
How to get those voices heard? "The smartest thing you can do as a producer is to nurture relationships with partners who are willing to take a risk with you to tell the stories that aren't being told."
Any struggles are worth it. "We stick to making long-form, warm, humane artistic documentaries," says Final Cut For Real's Byrge Sorensen, "because we believe the audiences need deeply researched, artistically strong and heartfelt work more than ever."
Doc makers expert advice
"The craft and language of documentary storytelling has evolved so much in recent years, so there are now increasing numbers of docs that compete with the very best drama. The more that continues, the more audiences for docs will grow. This is obviously very good news for non-fiction content producers. Now is the time to come up with great ideas and execute them brilliantly." - Simon Chinn, co-founder, Lightbox
"A film should have a realistic budget — that doesn't always mean a low budget. Certain films should definitely have big budgets but the key is that the budget is in proportion to what the film is." - Josh Braun, co-president, Submarine
"Producers and distributors can focus on specific target markets for their films and reach them almost directly and over time. Quality and impact campaigning are key to a documentary's success. Preview programmes and Q&As provide invaluable positioning that should endure across other viewing platforms." - Eve Gabereau, founder of new UK distributor Modern Films
"We can innovate by looking for funding partnerships to work alongside traditional financing. Charities, foundations, brands, music labels, film archives and crowdsourcing are some examples. Building in audience engagement and impact strategies from the development stage can help films identify, reach and grow their target audiences." - Lisa Marie Russo, film fund executive, Doc Society
"There are more platforms than ever before to support high-quality doc making. However, the number of films is also growing exponentially. Probably fewer than 10% of the docs I see submitted to TIFF are going to benefit from the likes of Netflix and Amazon. The other 90% of films can't be counting on a big deal, so they need to develop other strategies to use tools — from crowdfunding to DIY digital platforms — to reach their audience." - Thom Powers, documentary programmer for Toronto International Film Festival; artistic director for DOC NYC