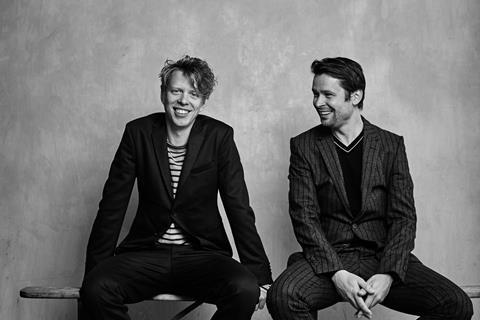 Need to know: After working on award-winning titles such as The Lobster and Bullhead, longtime friends Derk-Jan Warrink and Koji Nelissen founded Keplerfilm in 2016. The company has established itself as a co-producer of high-quality independent international feature films such as Omar El Zohairy's Cannes Critics' Week 2021 grand prize-winner Feathers; Netflix original Captain Nova, directed by Maurice Trouwborst; Dutch Oscar submission Buladó by Eché Janga; and Mikko Myllylahti's Critics' Week 2022 premiere The Woodcutter Story. Keplerfilm focuses exclusively on feature films that tell compelling, intelligent stories about real people. Current projects include Nether­lands-Slovenia co-production Pink Moon, a tragicomedy directed by Floor van der Meulen that has its world premiere in June at Tribeca Film Festival, and Nether­lands-Switzerland co-production Hotel Sinestra, a family feature by Michiel ten Horn. The partners have also founded a writers' residency to give filmmakers the opportunity to work on their scripts undisturbed for a month.
Key Personnel: Koji Nelissen and Derk-Jan Warrink, co-founders and producers.
Incoming: Keplerfilm's upcoming slate includes Killabees, a crime feature set on Curacao by Janga; The New West, a modern western set in Amsterdam by debut director Kurt Platvoet; and Floor van der Meulen's second feature A Perfect Day. The company is also working with Screen Project & Georges Film on Sara Ishaq's The Station, and on two animation projects: Nina Gantz's debut Love Birds and Tom Van Gestel's Juul, a co-production with Fabrique Fantastique.
Derk-Jan Warrink says: "Our approach for new projects is always to develop intelligent quality for an international audience. Working with international filmmakers gives us the confidence to dare to fail, and become stronger with every step we take."
Contact: hello@keplerfilm.com