A bright constellation of talent — including screenplay by a pre‑Normal People Alice Birch, director Eva Husson making her first English‑language film, and some casting coups — brought Mothering Sunday to fruition. Screen talks to the filmmakers.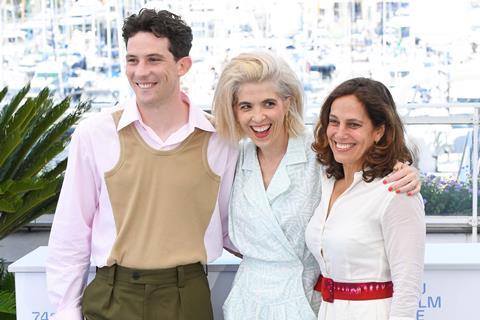 The journey to making the film Mothering Sunday began in August 2016 when Film4 director Daniel Battsek sent the galleys of Graham Swift's then-unpublished novel to Number 9 Films' Elizabeth Karlsen and Stephen Woolley. The slender book — almost entirely set on Mother's Day in 1924, and unfolding in the long, grief-suffused shadow of the First World War — tells the story of motherless housemaid Jane, who takes advantage of the traditional servant holiday to visit her upper-class lover Paul for the last time before he will marry someone of his own class, so ending their covert relationship.
Woolley and Nik Powell's Palace Pictures had made Swift adaptation Waterland in 1992, but that film was more Powell's project, and it was he who went on to executive produce Swift adaptation Last Orders for Scala Productions in 2001.
Karlsen suggests it was not so much a prior relationship with the source author, and more Number 9's reputation for female-driven films and period stories with a specific tone — such as the Film 4-backed Carol, directed by Todd Haynes — that suggested the company as producers of this project. Karlsen and Woolley quickly read the galleys and signed on enthusiastically.
There were "a few competitors" for the book "so it was sort of a beauty parade", says Karlsen, and eventually Swift chose the Film4-Number 9 team. "It was quite an intensive process, because he's a very detailed and specific person," says Karlsen of the author. "He has a very granular approach to everything."
In September 2016, Lady Macbeth, adapted by Alice Birch, opened at Toronto International Film Festival, landing the playwright at the top of Number 9's wishlist to adapt Mothering Sunday. Birch has gone on to cement a reputation as a top-tier screenwriter, especially for adapt­ations — including as lead writer on the TV series based on Sally Rooney novels Normal People and the upcoming Conversations With Friends — but this was all still to come.
"I had never been in that position, where people were sending me books to read," says Birch. "It was really exciting." Birch was drawn to Swift's prose ("It's so elegantly written and beautiful") and the character of Jane ("such an intriguing character"). The fact Jane becomes a writer after leaving service, with Mothering Sunday essentially being her own unpublished novel, led to more complicated feelings. "Writers writing about the art of writing, it's something that slightly fills me with dread," says Birch. "How do you find exciting ways to animate that?"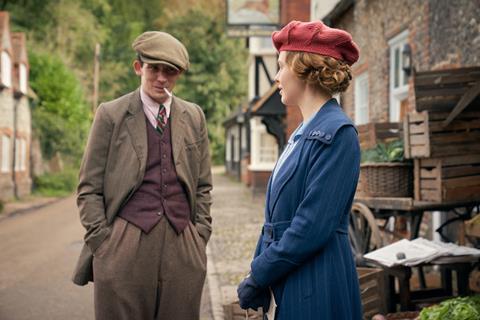 However, she adds, "I like a challenge", and she also found the book "very cinematic" when she was reading it. "Quite often, you read things and you think, 'This is just a wonderful book, and I wouldn't know how to do this.' But I did feel, 'Oh, I think I can see this.'"
Intimate space
From the get-go, Film4, Number 9 and Birch responded to the raw sexuality of the book, and how that would be reflected on screen. "I think that was where Lady Macbeth was quite a good calling card for me," says the writer, who adds that Mothering Sunday's two lovers "feel very human and messy and full of wants and desires". She was "very much not interested" in writing a traditional slice of British heritage cinema, explaining, "It feels mad that we treat people as though they were completely different if they were born more than 100 years ago."
Karlsen met Eva Husson at Toronto in 2018 — the director was there with Girls Of The Sun, which had provoked decidedly mixed reactions on its Cannes premiere that year. Karlsen found that film "incredibly powerful", adding, "I admired so many of the directing choices." She was also drawn to Husson's previous feature Bang Gang (A Modern Love Story) — "a bold piece of work" — and thought Husson would be a good fit for Mothering Sunday. "She doesn't shy away from sex and sexuality, and human expression in emotional and sexual terms," says the producer.
The two women hit it off in Toronto, and Husson was on Number 9's "really long list" of potential directors. Number 9 shrugged off any risk Husson might present as a foreign director making her first film in the English language. "There's other directors who are interesting that maybe you feel they're solid, talented directors, but will they produce something that has a real edge, and spark and distinctive quality to it?" explains Karlsen.
Husson has a masters degree in English literature at the Sorbonne under her belt, and a particular passion for Virginia Woolf — who was contemporary to the period of Mothering Sunday. She loved Swift's novel ("It just opened up a frequency in me"), and also Birch's script.
"I was actually a little bit scared when I received the documents," Husson recalls. "I thought, 'I hope this gives me the same emotions that the novel did.'" It did — but in a different way. "Alice did an incredible job of deepening what it is to be a man. Strangely enough, I think Graham had sort of stayed away from that sphere. And Alice gave Paul and [Jane's later lover] Donald incredible depth that they didn't necessarily have in the book."
When it came to casting, Karlsen showed Husson God's Own Country, starring Josh O'Connor, as a suggestion for Paul. "It was like, 'This is him,'" says the director. "I didn't want to make him a character that was too delicate, and I like that balance in Josh, where he's like an open landscape. He knows how to be unreadable, and that's an incredibly cinematic quality."
To play Jane, Husson eventually cast Australian actress Odessa Young, having watched her in Shirley. "I was a bit scared to watch that film," she recalls. "I was like, 'Oh my God, no, she's 19 in front of Elisabeth Moss, she's just going to get eaten alive.' And she was as good as Moss. She's got the chops and the charisma."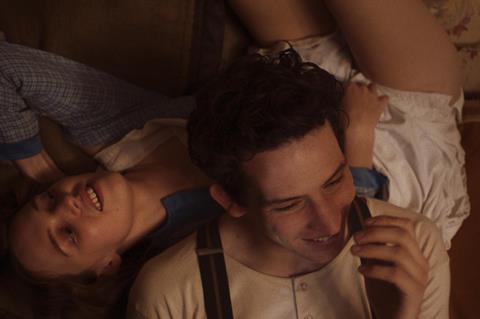 Number 9 wanted to shoot Mothering Sunday in the summer of 2020, until the Covid‑19 pandemic arrived in the spring, jeopardising the plan. But thanks to the contained nature of virtually all the scenes, Karlsen saw an opportunity to shoot after the first lockdown lifted in England in July. With few productions cranking up at that time, they could aim big in the casting of two pivotal roles, Jane's employers Mr and Mrs Niven, who lost both their sons in the First World War.
Colin Firth and Olivia Colman responded to the script, and signed on as the Nivens, and the cast was rounded out with Sope Dirisu as Donald and Glenda Jackson as the older version of Jane, looking back at her life and one pivotal day. Film4, BFI and LipSync Productions backed the film, which Rocket Science pre-sold extensively at the virtual Cannes that summer, and Lionsgate signed on as UK distributor, releasing in November.
The casting coups were "quite overwhelming", says Birch, who was following the developments with keen interest. "I called my mum. She was delighted."
Shooting proceeded in September 2020 in and around Guildford, Surrey, under strict Covid-19 protocols — the latter restriction being one that Husson is in no hurry to repeat. "Half of my job is nonverbal communication," she says. "How the fuck do you do that when people have masks?"
The pandemic also fed into Husson's decision not to use an intimacy co-ordinator on the shoot. "It was hard already to have some space for the actors, and to be able to have all that banter and conversation," she says. "I just felt that if there was another person in the middle, especially regarding the intimacy scenes, when the whole movie is about intimacy, it just made no sense to me."
Husson had managed the many intimate scenes in Bang Gang herself, which she felt had gone well for the young actors. "And when I started as an actress, I did some naked scenes. I know what it feels like, literally. The last thing I want is for an actor and actress to do something and regret it. So I just felt that I had the tools to guide them, and that's what I did."
After a fairly lengthy edit process, Mothering Sunday raced to the finish line in time for July's Cannes Film Festival, where it was selected for the new Cannes Premiere section. "It was important for Eva to go to Cannes and face whatever demons had stuck with her from the last time," says Karlsen. Those demons were duly faced, with a happy outcome. "The reviews started coming," recalls Husson, "and it was such a relief to know that the hard work you've done is being understood."