MoviePass has had a bumpy ride, but other ambitious US theatrical subscription services are forging ahead. Screen takes the pulse of a fast-growing sector.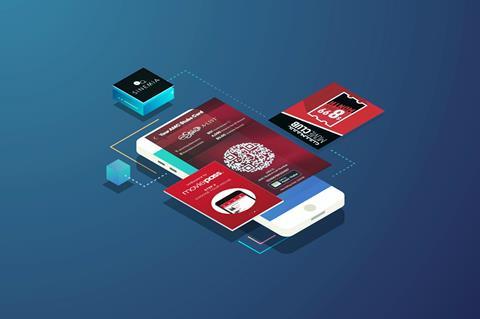 This time last year MoviePass was going into a tailspin as its too-good-to-be-true "unlimited" plan unravelled. After a wild 20-month ride, the rebooted theatrical subscription service is fighting back but remains the tarnished poster child of a relatively young US sector that many regard as a growth area.
The question of whether or not there will be success for MoviePass's new uncapped plan and its strategic shift to operate "without dependence on studios or exhibitors" – an approach many observers have described as vague – is almost beside the point. Other services have stepped into the fray, eager to draw strength from and contribute to the appetite for theatre-going that drove box office in North America to a record $11.9bn in 2018.
It was not just inflation propping up the numbers last year. Admissions crossed 1.3 billion, bucking a downward trend to gain more than 5% on 2017's 22-year low. While that may not be the most triumphant statistic, it offers a glimmer of encouragement at a time when streaming services represent a greater existential threat to theatre owners than ever before. Exhibitors have spotted an opportunity and two national chains —AMC and Cinemark — say they have already been encouraged by the early stages of their own subscription plans.
AMC Stubs A-List and Cinemark Movie Club constitute two of the four nationwide programmes (see fact box below) besides a number operated by regional exhibitors. The other two national plans are privately owned Sinemia, which continues to tinker with its product and last week unveiled an "unlimited" plan for 2D films, and of course MoviePass. On the eve of CinemaCon, social movie ticketing platform Atom Tickets announced it was launching a customisable subscription service for exhibitors.
While this is a dynamic space subject to sudden change, at time of writing nobody offers an all-you-can-eat "unlimited" plan with access to all releases and formats, which will come as little surprise after the tumultuous performance of MoviePass. When, in August 2017, the six-year-old hitherto low-key venture slashed its monthly fee from $30 to $9.95 and allowed members to visit the theatre every day, subscriber levels skyrocketed from 400,000 to three million by June 2018, according to the company.
But by then the wheels were already coming off. The brash upstart, owned by data firm Helios and Matheson Analytics, was paying theatres the full price of each ticket purchased under its programme and had not counted on some 15% of customers visiting the theatre more than three films a month on its dime. The company tried to course-correct, scrapping the unlimited plan, and dropped the offering to four then three films a month.
Losing money fast, MoviePass introduced "surge pricing" on popular films, blocked new releases, experienced numerous problems with its app, and temporarily shut down last July when the company was unable to meet its expenses.
In January, Helios and Matheson Analytics said it was spinning off MoviePass. A month later the parent company was delisted from the Nasdaq, and in March said in a regulatory filing that it was restating Q3 2018 financial results to reflect a $147m loss, some 7% higher than originally reported.
Last month, MoviePass announced a change of direction that it said would involve "technological innovation and high-quality content production" through the theatrical subscription service and two sister companies: content producer MoviePass Films and entertainment portal and advertising service Moviefone.
Value equation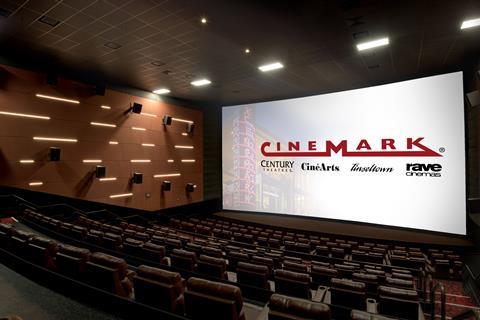 Nobody outside the company is clear what the new MoviePass strategy will entail and inquiring minds want to know. Recently promoted EVP Khalid Itum did not like what he saw and departed in March, while other senior executives have transitioned to consulting roles. MoviePass CEO Mitch Lowe has taken over day-to-day operations.
What is known is that the service has just introduced its uncapped plan, available immediately for a 12-month subscription paid in advance at the cost of $9.95 for an unspecified limited time. The monthly cost is $14.95 for an unspecified limited time, rising to $19.95 once the limited time offers expire.
The plan entitles subscribers to watch 2D films in MoviePass's theatre network subject to "managing network demand and availability", and provides access to what it claims are more than 30,000 US screens. MoviePass' Select, All Access and Red Carpet plans, introduced in December, are no longer on offer but will remain effective for users who previously subscribed to them.
MoviePass Uncapped has raised eyebrows. The company's missteps have lost its parent a lot of money, yet people close to MoviePass say it has deployed its technology to curb fraud and misuse, which were significant issues affecting the bottom line.
It remains to be seen how customers respond to this latest overture from MoviePass. "They don't control the theatres," says Schuyler Moore, an entertainment attorney at Greenberg Glusker. "It's one thing for the theatres to do it and another for what MoviePass is doing, which was running a loss. It fundamentally doesn't make sense. I note with interest the theatres doing that, and that I get. The interesting thing there is how do you allocate [revenues?]"
MoviePass now faces challengers in the space who are using their own data and real estate to build attractive products and grow their revenues. AMC initially harboured no desire to enter the theatrical subscription area amid fears that plans would devalue ticket prices, and engaged in a spat with MoviePass. However, after Cinemark entered the fray in late 2017, AMC jumped into the arena in June 2018.
Subscriber growth at both companies has exceeded the expectations of executives. In a quarterly earnings call in late February, AMC Entertainment president and CEO Adam M Aron said AMC Stubs A-List reached 700,000 subscribers as of February 2019, achieving its 12-month goal of 500,000 members in four-and-a-half months since launch. By February, average frequency for the entire membership was at 2.8 visits per month.
"They are now coming to our theatres with much greater frequency and they're bringing friends with them at full price and buying high-margin food and drink," Aron told analysts. "We finally appear to have cracked the code in generating increases in the US as members bring family and friends."
Cinemark reports that Cinemark Movie Club's subscriber growth is also ahead of projections. "Our initial goal for the first year [end of 2018] was to reach 200,000 active subscribers," says Cinemark SVP of marketing and communications James Meredith. "We surpassed that goal early in the year and ended 2018 with more than 500,000 active subscribers — more than two-and-a-half times our initial projections."
AMC's 2018 results indicated that its subscriber base is expected to generate more than $150m of annual recurring revenue and more than $300m when factoring in food and beverage purchases and full-fare tickets purchased by bring-along guests.
Distribution executives who spoke to Screen on condition of anonymity were unanimously optimistic about the notion of theatrical subscription plans, arguing that any business that encourages greater theatrical attendance is a good thing. However, not all were thrilled by the exhibitor/distributor splits. MoviePass and Sinemia pay exhibitors the full cost of the ticket and so their plans do not change the equation. However, the value of a ticket in exhibitors' plans is a different matter.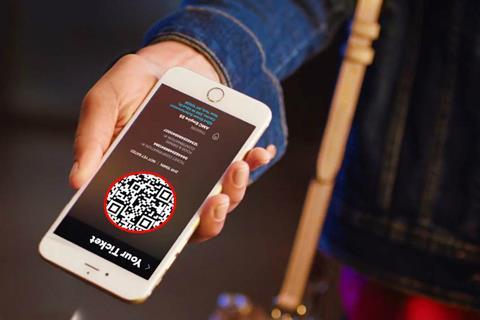 Studios negotiate separately and wield considerable power to protect their share. Independent distributors do not. One such distributor notes that an exhibitor like AMC is "passing on some level of pain to distributors". If the theatres value a subscription plan ticket at $8.99 in a major city where average tickets can cost upwards of $15, "You're losing out on that differential."
Spoilt for choice
Sinemia CEO Rifat Oguz is unsurprisingly bullish about his business. "Movie-going subscriptions are growing from national to mid-size and small chains and it's going to be the year of these plans at all levels in the US," he says. "I believe 60% of subscribers will choose the theatres' own programmes, and the remaining 40% will go for plans offered by the likes of Sinemia."
Oguz and his executive team have licensed their white-label software platform, Sinemia Enterprise, to help 10 theatre chains including US-based National Amusements and Studio Movie Grill to launch their own programmes. The plan now is to move into partnerships in Asia.
A general sense of entrepreneurialism in the space is fuelled by the belief that these pioneering companies can pave the way for viable business models in subscription and related enterprises.
"Subscription theatre ticket services have permanently changed the theatrical business, forcing the major exhibitors to roll out their own subscription ticket services that they had vowed never to do," notes attorney Tom Ara, a partner and co-chair at DLA Piper's entertainment finance & transactions practices.
Ara reckons exhibitors are now seeing broader opportunities. These include customer data, which has presumably been the ultimate play behind Helios and Matheson's interest in MoviePass, and is something AMC's Aron has referred to as his company digs in with its own subscription plan.
Eddie Yoon, analyst and author of Superconsumers: A Simple, Speedy, And Sustainable Path To Superior Growth, sees opportunity for the subscription plans that think outside the box. One of the reasons he believes MoviePass fell down was the company failed to develop empathy for film superconsumers by not initially allowing repeat visits for the fans who can turn a popular film into a smash.
The likes of AMC and Cinemark, he believes, have only benefited from the controversy over MoviePass and stand to gain more traction if they develop special perks for members. One idea is to direct customers to partner restaurants or vendors.
Yoon adds that subscription plan operators should collaborate more creatively with particular venues to stage, for example, fan night specials in the vein of the cult, costume-oriented celebrations of The Rocky Horror Picture Show. "The movie is part of it," he says of the theatregoing experience, "but audience participation is a huge part of it."
Four major national schemes
MoviePass
Launched 2011. Made headlines in 2017 when it lowered its monthly fee from $30 to $9.95 for one film a day.
Plans MoviePass Uncapped annual subscription at $9.95 for unspecified limited time. Monthly $14.95 for unspecified limited time, rising to $19.95. All information provided by MoviePass as of March 19, 2019.
App or card-based Physical debit card. Limited e-ticketing options.
Restrictions Limited advance booking option.
Subscriber level Highest level hit three million in June 2018.
AMC Stubs A-List
Launched June 2018.
Plan $19.95-$23.95 a month depending on location, locked in for three months, then month-to-month (no lock-in for at least one year). Members can watch three films per week. Plan includes all discounts and benefits of AMC Stubs Premiere rewards plan, such as free fountain drink, popcorn upgrades, concessions rebates and priority lane access. Reservations and advance booking are allowed.
App or card-based App-based.
Restrictions Only for AMC venues.
Subscriber level Reached 740,000 as of February 2019.
Cinemark Movie Club
Launched Late 2017.
Plan Currently only one plan at $8.99 for one film a month. Option to buy two companion tickets per transaction at same discounted rate. Unused tickets roll over and don't expire during membership. 20% discount on concessions. Waived online fees. Seat reservations.
App or card-based App-based. Purchases feed into Connections points rewards plan.
Restrictions Premium viewing triggers slight price increase. Only one ticket per month. Only Cinemark, Century, CinéArts, Tinseltown and Rave theatres.
Subscriber level More than 560,000 as of March 2019.
Sinemia
Launched 2014 in Europe. Operates in US, Canada, UK, Australia, Turkey.
Plans Multiple plans, ranging from $5.99 to $21.99 for one, two or three films a month, and depending format. Sinemia Limitless launched in March offers $100 worth of tickets for $70.
App or card-based App-based except Sinemia Limitless uses a digital card.
Restrictions Premium shows require higher-cost plan.
Subscriber level N/A