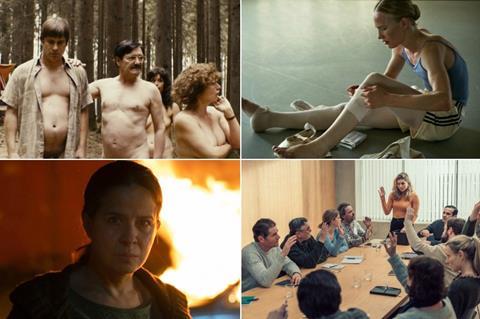 Cannes prizes, international festival plaudits and a social media thumbs up from Ricky Gervais are among the profile -raising moments enjoyed by projects that have participated in Connext, the annual film and TV showcase run by Flanders Image in Belgium.
The event serves as an export platform for film and TV drama made in Flanders and Brussels and has been mounted virtually under the banner Re>Connext for the last two years amid the Covid-19 pandemic. Despite being forced online and virtual, the event remains a vital and international facing event for producers and filmmakers from the region, evolving and growing its legacy.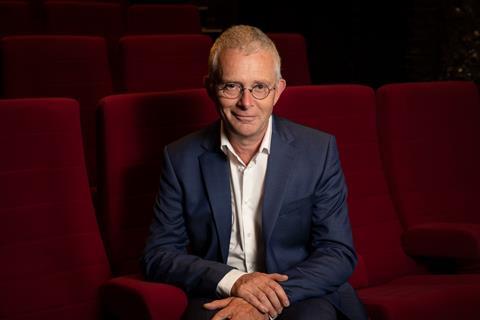 "Connext and the Covid-19 alternative Re>Connext has always been a very proactive means of putting Flanders' productions on the radar of a select group of international decision makers from festival curators, sales agents, buyers, commissioning editors and lately streamers," says Koen Van Bockstal, who was appointed CEO of the Flanders Audiovisual Fund (VAF), of which Flanders Image is a division.
Connext launched in 2016, in Ghent, as the brainchild of Flanders Image manager Christian De Schutter. Initially only for feature films – projects, works in progress and completed films – it expanded it to TV series (2017) and documentaries (2019).
Successful project alumni include Girl, filmmaker Lukas Dhont's directorial debut which won the Camera d'Or following its premiere in Un Certain Regard at Cannes in 2018. The film's first two scenes played out during Connext 2017 weeks after the production wrapped and won that year's Work In Progress award. Dhont's sophomore film Close is being produced by his younger brother Michiel and is in Re>Connext 2021 as a work in progress. Girl also won Cannes' Queer Palm, Fipresci prize and Un Certain Regard best actor award for Victor Polster before securing a Golden Globe nomination and further festival prizes at San Sebastian and Zurich.
It's all down to Connext, believes Michiel Dhont. "Connext gives projects an opportunity to find people who share the same passion and who can collaborate on a project in harmony," he says.
Belgian-Romanian documentarian Teodora Mihai's explosive fiction debut La Civil, a thriller set in Mexico, first appeared at Connext as a work in progress in 2017. Mihai's film won Un Certain Regard 'prize of courage' this year. The film's veteran Belgium producer Hans Everaert, Menuetto Film, says Connext allowed him to "talk about this delicate project in a 'closed environment' where you get more-than-average attention". Urban Distribution landed sales rights.
"Connext is a way to bring a project to international attention much sooner than would normally happen," the producer suggests. "The vibe around a project can start sooner and you get feedback from an international professional audience much sooner."
Filmmaker Tim Mielants, whose credits include TV series including Legion, Peaky Blinders, and Tales From Thet Loop, presented his feature Patrick at Connext in 2017, with producer Bart Van Langendonck of Savage Film. Meilant's existential comedy drama set in a nudist camp went on to win critical acclaim and multiple awards on the festival circuit in 2019, with Beta Cinema sealing multiple international territory deals.
Sometimes there are surprises. In 2020 Van Langendonck talked to sales agent LevelK about three projects. No immediate deal was struck but LevelK watched Van Langendonck's rock documentary Confessions To Deus, took it on and distributed it worldwide on iTunes, and Google Play. "It was something that I hadn't expected to come out of ReConnext," the producer says.
Coming-of-age feature What Makes Us Boys, written and directed by Janet van den Brand and Timothy Wennekes, garnered a special mention by the Berlinale jury in 2018. "We were able to present and show the project at Connext in a very early phase to [among others] a festival curator from the Berlinale," says producer Maarten Bernaerts of Diplodokus. "Connext enabled us to get their attention at an early stage and they followed up on the film."
Back in 2016, King Of The Belgians, written and directed by Peter Brosens and Jessica Woodworth, screened as part of the first Connext. It went on to stroll the red carpet at the Venice film festival in the Horizons competition. Brussels and Paris- based sales company Be For Films took international sales.
And then there's Gervais. In 2020 the UK comedian, writer and show creator tweeted to his 14 million followers that Belgian TV show The Twelve was "one of the most complex, nuanced and gripping courtroom dramas I've ever seen." Peter Bouckaert, producer and creative director at Eyeworks Film & TV Drama thanked Gervais for the shout out. "My first conversations on international sales for The Twelve took place at Connext," says Bouchaert.
The talk translated into an international distribution deal with Federation Entertainment and several potential broadcasters were eyeing the Belgian courtroom drama. "It was a really good launching platform," says Bouckaert. Netflix picked the series up for the US, Argentina and Singapore in 2020 and Gervais will be interested to hear that Bouchaert is prepping the second season of the show to shoot in March 2022.
Success for Connext and Re>Connext is mix of things, says VAF's Van Bockstal. Genuine interest by festivals, international sales, cinema distribution for films and critical acclaim all play into the equation.
There is no question it will return in 2022. "The idea is that we return on-site as of next year, maybe as an hybrid event, and move to the city of Antwerp," confirms de Schutter.